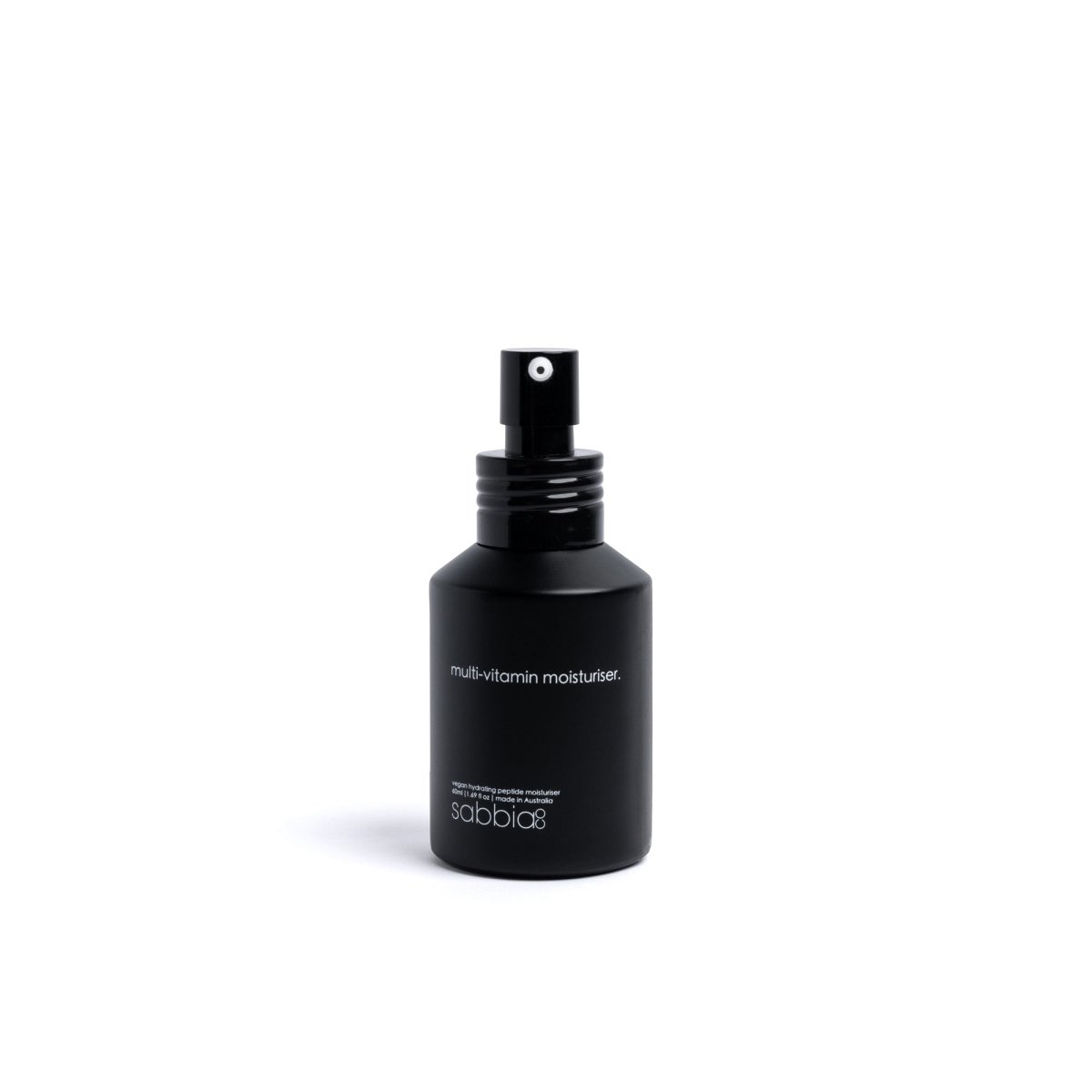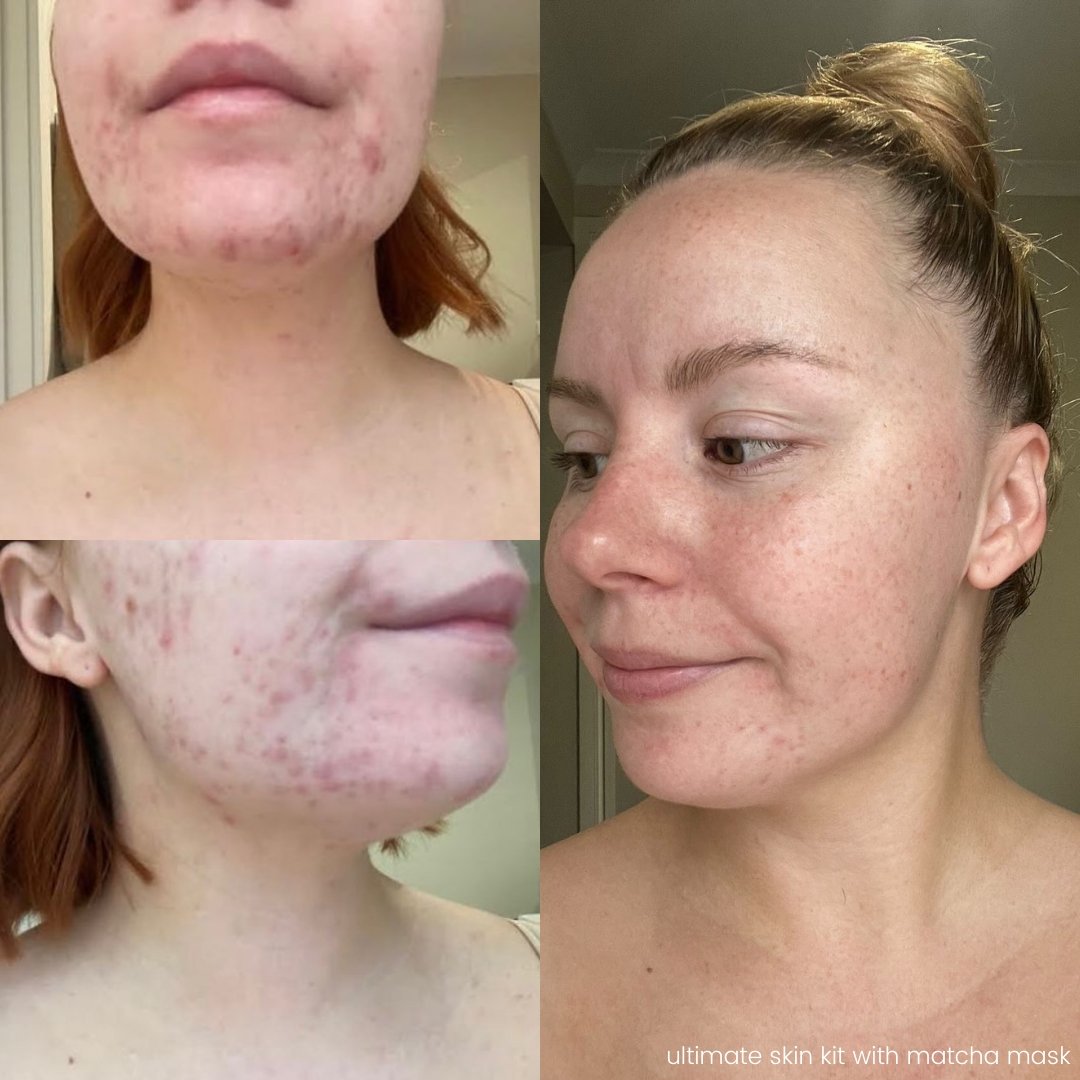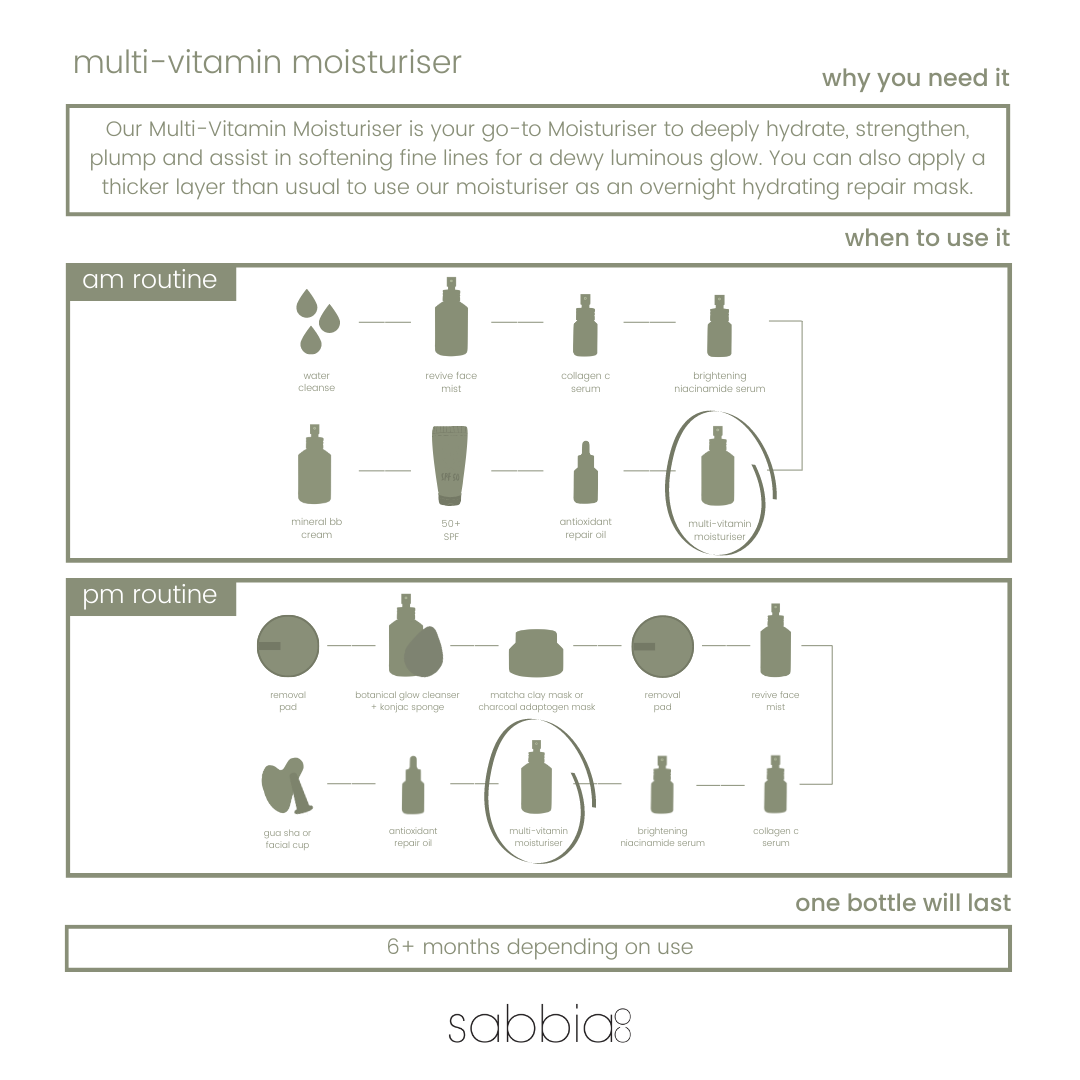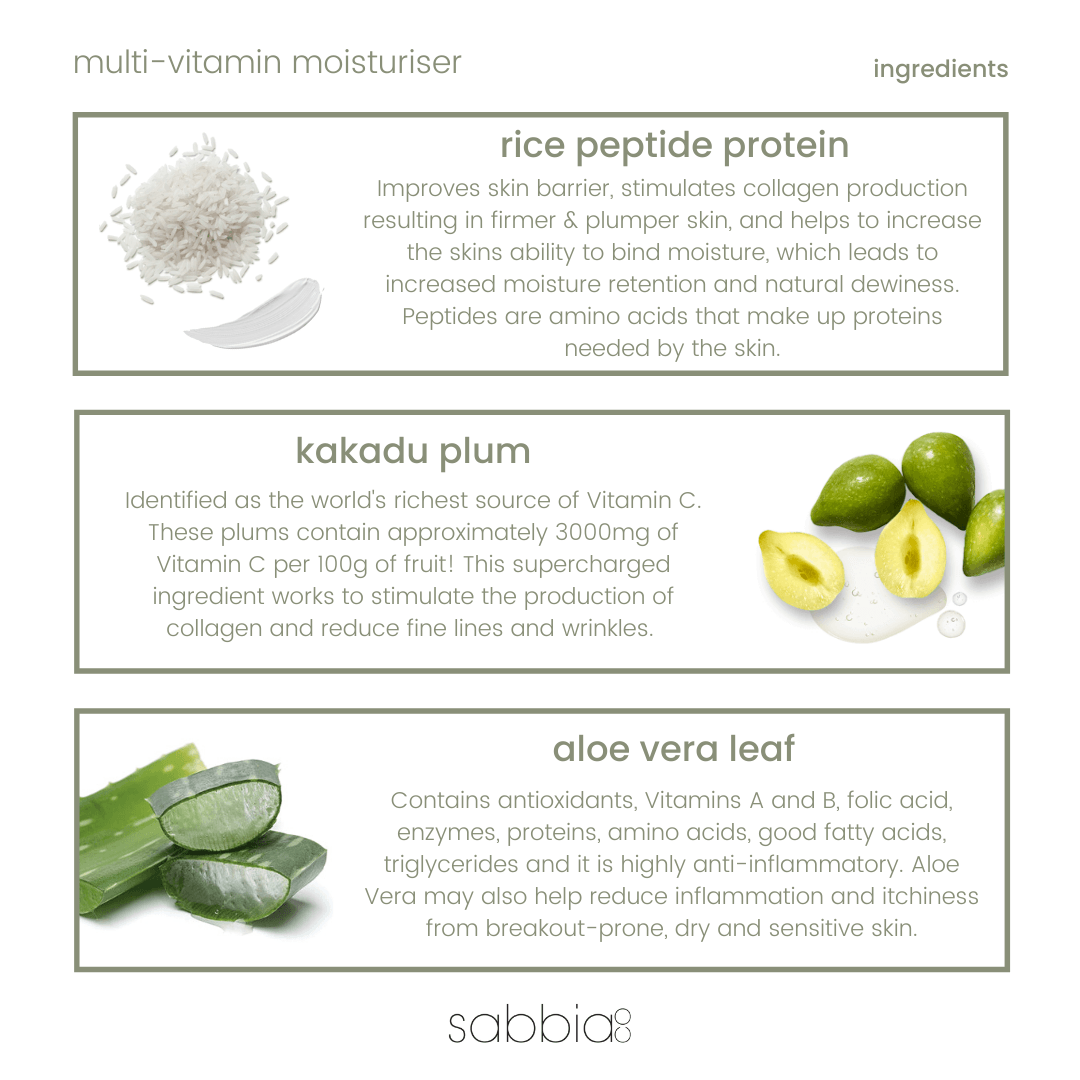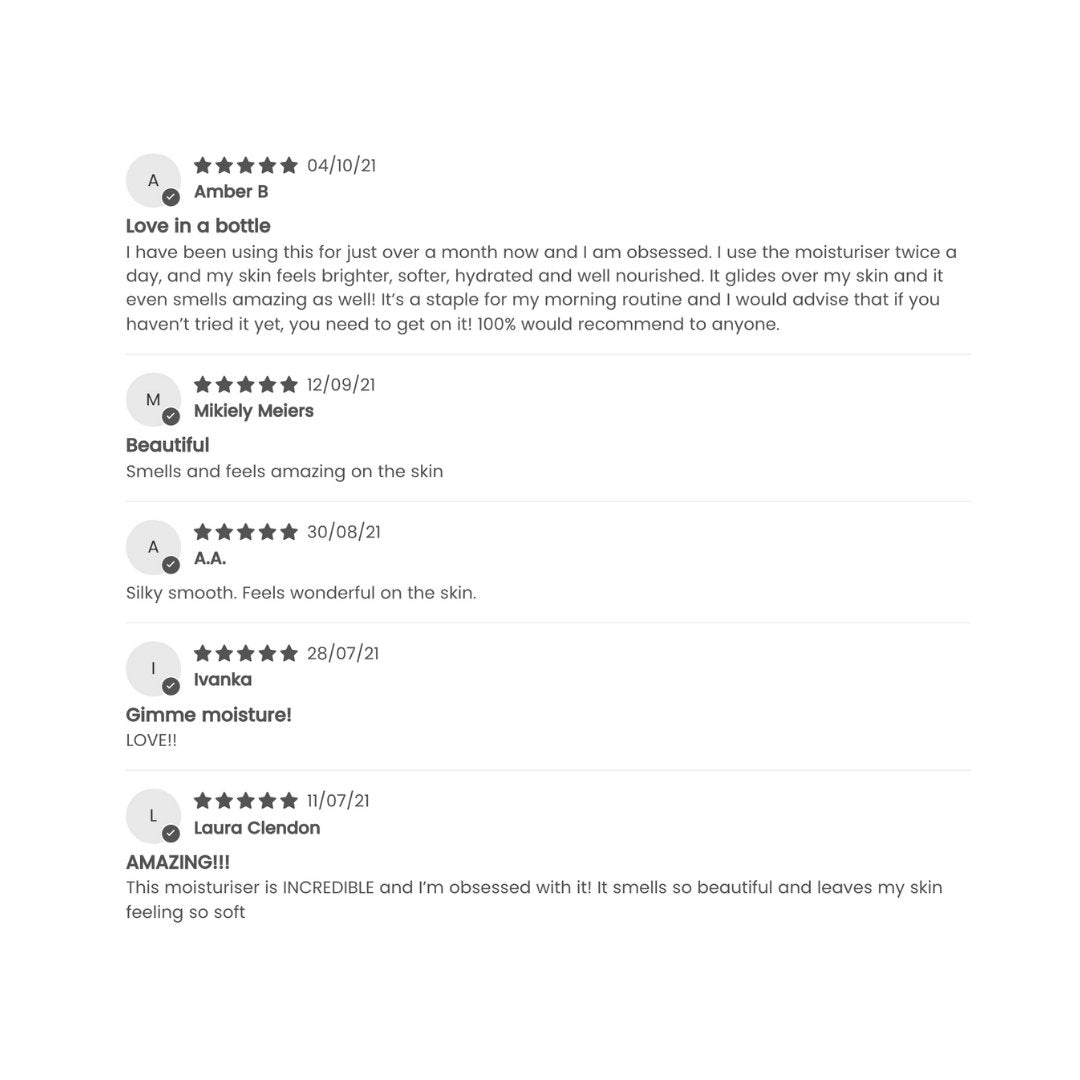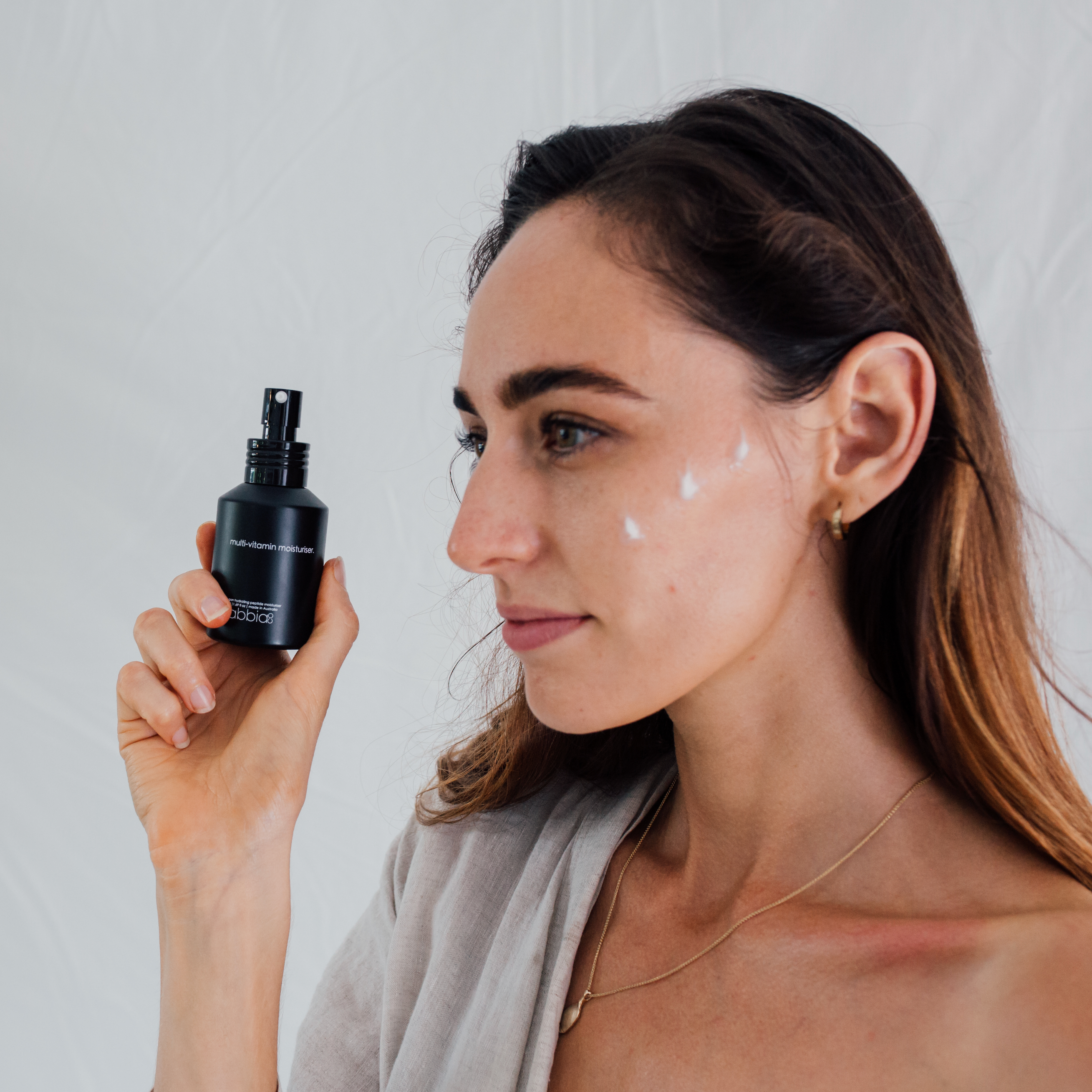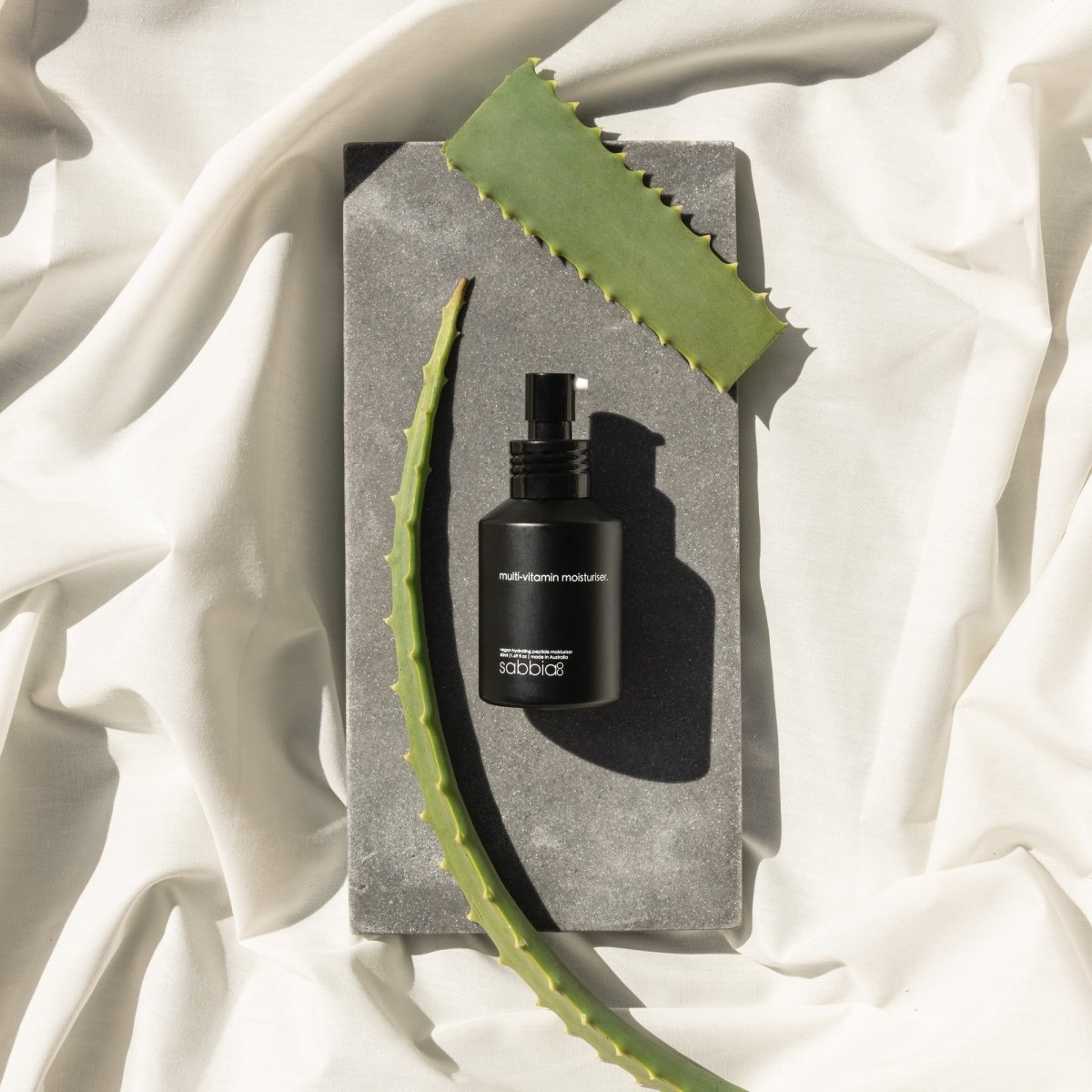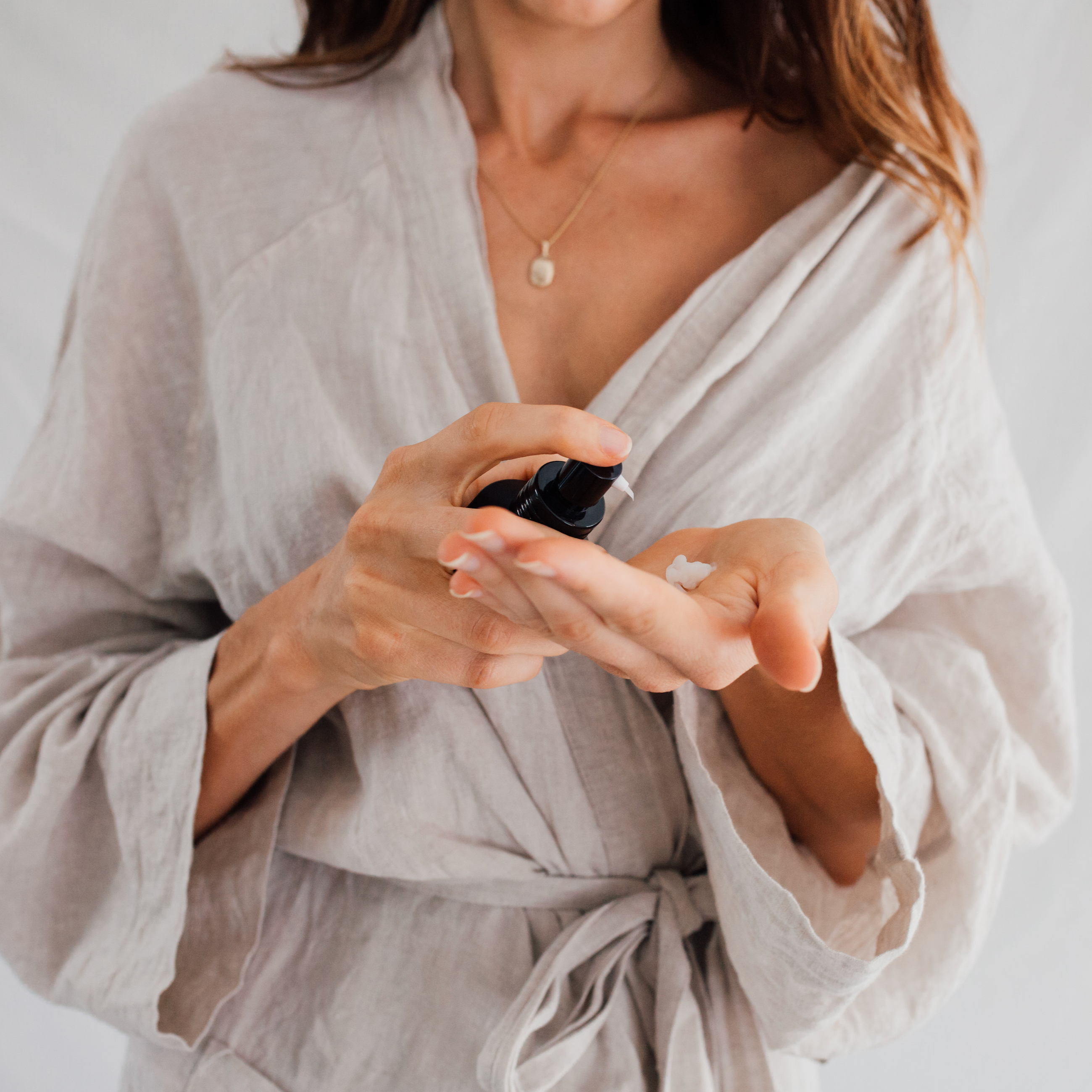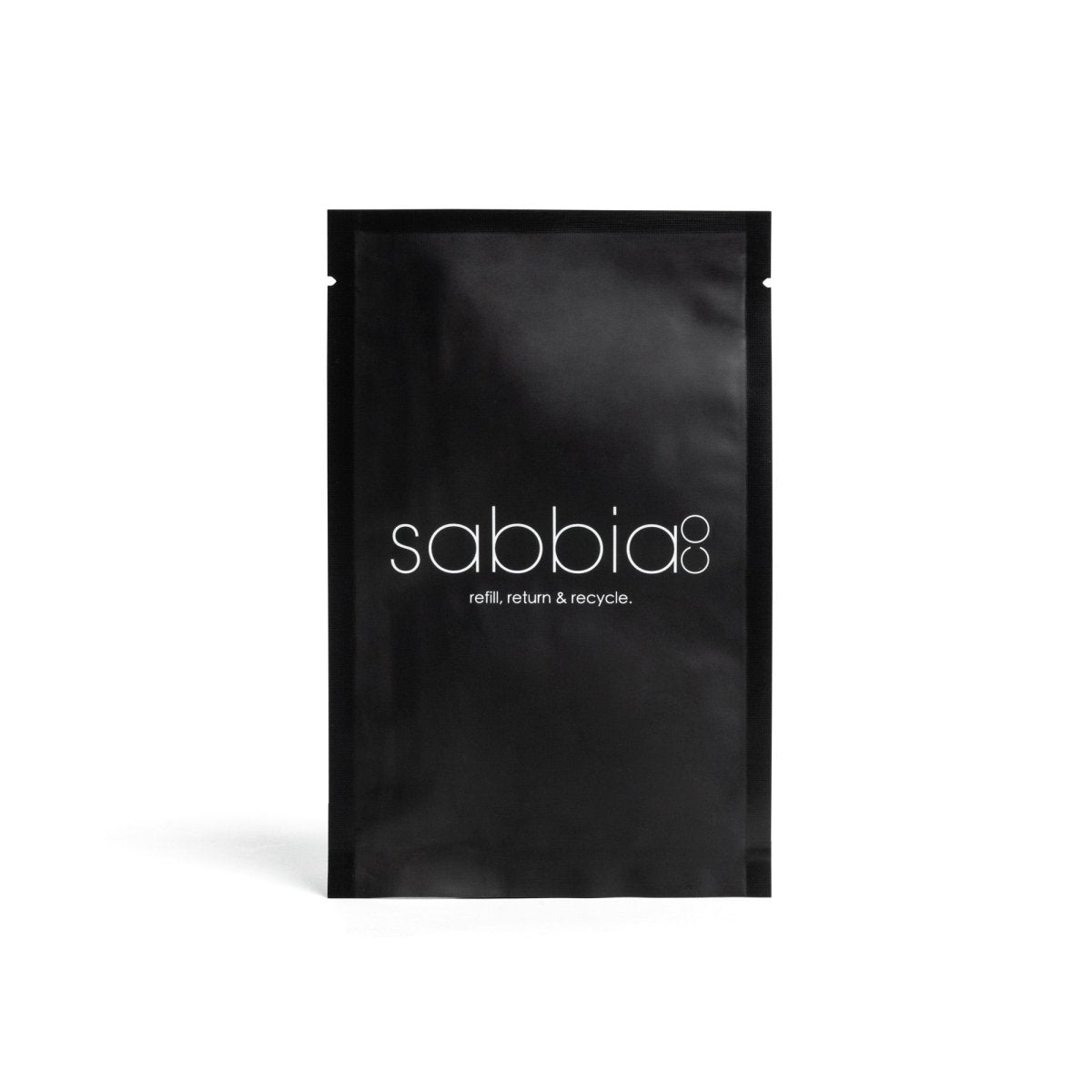 multi-vitamin moisturiser | 60ml
Description
A 4-in-1 overnight mask, primer and daily moisturiser formulated with Vegan Peptides, Hyaluronic Acid, Kakadu Plum and other plant extracts to deeply hydrate, strengthen, plump and assist in softening fine lines for a dewy luminous glow. That also doubles as an overnight hydrating mask.
・Key Benefits
✓ Peptide Boost: Supports collagen synthesis to enhance skin elasticity, promoting firmer, plumper skin.
✓ Potent Vitamin C: Brightens, rejuvenates, evens skin tone, protects and fights signs of aging.
✓ Hydrating - Hyaluronic Acid: Deeply moisturises and plumps the skin for a supple complexion from a cellular level.
✓ Skin-Nourishing: Enriched Hyaluronic Acid, Peptides and Vitamins E and C for rejuvenation. Reduces appearance of fine lines and wrinkles.
✓ Antioxidant Rich: Protects against environmental damage and free radicals, reducing the signs of aging.
✓ Lightweight Fast-Absorbing: Lightweight formula sinks in quickly without residue. Allows skin to breathe without clogging pores. Feels comfortable and weightless on skin.
✓ Universal Premium Formulation: Crafted with the highest quality organic ingredients for optimal results. Suitable for all skin types, including sensitive skin.
✓ Free from Harsh Chemicals: No parabens, phthalates, or artificial fragrances.
✓ Eco-Friendly: Crafted with sustainably sourced ingredients and packaged in refillable recycled glass bottles.
✓ Vegan & Cruelty-Free: Proudly formulated without animal products or testing.
・How To
Use morning and night after cleansing.
Step 1: Apply 1-2 pumps of multi-vitamin moisturiser to clean fingertips and gently massage over the entire face, neck, and décolletage.
* Overnight / Sleep Mask - apply a thicker layer than usual (about 3-4 pumps) and try this 2-3 times a week.
Learn more about layering skincare here.
・Ingredients
Ingredients: Sustainably packaged in recycled glass bottle and recyclable cardboard box. Not tested on animals. Vegan. Australian Made. 
Aloe Barbadensis (Aloe Vera) Leaf Juice, Rosa Eglanteria (Rosehip) Oil, Stearic Acid (Vegetable), Glyceryl Stearate (Vegetable), Vegetable (Palm Free) Glycerine, Hyaluronic Acid, Hydrolyzed Rice (Peptide) Protein, Teriminalia Ferdinandiana (Kakadu Plum) Extract*, Camellia Sinensis Leaf (Green Tea) Extract*, Calendula Officinalis Flower Extract, Xanthan Gum, Cetearyl Alcohol (Coconut), Thymus Vulgaris (Thyme) Extract, Olea Europeia (Olive Leaf) Extract, Rosmarinus Officinalis Leaf (Rosemary) Extract, Lavandula Angustifolia (Lavender) Flower Extract, Pelargonium Graveolens (Geranium) Oil, Backhousia Citriodora Leaf (Lemon Myrtle) Oil, Citrus Aurantium Dulcis (Orange) Peel Oil*
* = organic ingredients
Warning: For external use only. We recommend patch testing a small area of skin first. Avoid eye contact. If an adverse reaction occurs discontinue use and consult your Doctor. Keep out of reach of children. Do not swallow. Store below 25°C/77°F.
・Suitable For
Here at Sabbia Co we pride ourselves in making skincare for EVERYONE! Our products are potent and effective while being gentle on sensitive skin.
Sabbia Co formulations have been developed by the Founder Katie herself after extensive research in Cosmetic Chemistry and Plant Based Medicine.
Sabbia Co products use high potency plant extracts to improve the skins health. This results in a healthy, more hydrated and repaired skin barrier. An impaired skin barrier is more often than not the cause of inflammation in the skin that presents instead as breakouts, redness, dryness and other skin concerns.
・Pregnancy / Breastfeeding Info
Safe and effective levels of high-performing amino acids and repairing minerals to stimulate collagen production and cellular skin barrier repair.
Increase your results with:
multi-vitamin moisturiser | 60ml
REAL customer results & reviews
Real People, Real Results
In a clinical study on 30 women, after 4 weeks of use. Subjects of all skin types, ages and ethnicities.
After a single use
• 100% said their skin was hydrated
• 100% noticed a healthy glow
In just two weeks
• 100% showed increased skin hydration
• 96.65% said the product revitalised and brightened the skin
• 96.65% said the product repaired their skin concern / repaired skin barrier
Why This Moisturiser Is Like No Other
FAQ
How do I use it as an overnight hydration mask?
We didn't call it the "multi" vitamin moisturiser for no reason. Apply 4-5 pumps at the end of your PM routine to use as an overnight hydration mask. Ensure that you apply this atleast 30 minutes before you go to bed so your skin soaks up all the goodness, not your pillowcase.
How will this help my skin?
Multi-Vitamin Moisturiser is a natural multi-vitamin for you skin focused on plumping and brightening. This Moisturiser contains plant-based ingredients designed to improve your skin barrier, reduce cellular ageing and provide intense hydration for flawless skin texture and a smooth complexion.
How can I refill / recycle this product?
Shipping
Fast shipping
Daily dispatch MON, WED & FRI
Order tracking
Once your order has been shipped you will recieve your tracking #.
Get in touch
If you have a question please email sabbiasquad@sabbiaco.com
loved by 20,000+ customers. loved by editors. soon to be loved by YOU.
Where does it fit in my routine?
In the AM
At Sabbia Co we personally do a water cleanse as soon as we wake, then follow with Collagen C Serum (plus an extra pump for under those sleepy eyes!). Then after exercise use the cleanser with konjac sponge followed by our AM skincare (mist, serum, moisturiser, oil, SPF and BB cream).
In the PM
First cleanse with makeup pad/cloth and water, followed buy konjac sponge and cleanser. Once the skin is cleansed you can follow with PM skincare (mist, serum, moisturiser, oil and facial tools).
My skin has cleared dramatically
I've been struggling with my skin for the past 6 months. Since using this moisturiser my skin has cleared dramatically. I'm very happy
Love it!
Feels amazing on my skin. Keeps my skin looking hydrated and less red. I have sensitive skin and I've had no reactions. I have also purchased again and this will be my main skincare product
Amazing
I've been struggling with my skin for the past 6 months. Since using this moisturiser my skin has cleared dramatically. I'm very happy
Will be repuschasing!
I had been on the search for a great new moisturizer & found it. I noticed my skin feel softer & plumper after use. The texture is almost gel like so it is so light on the skin & I love the fragrance. I can't wait to keep using it to see results long term.
Great nice and light
Also great to travel with did not spill in my luggage
latest from #sabbiasquad skin school
Finding the right products for your skin can be tricky, but layering your skincare correctly will help you prevent and treat issues. Knowing which products to use at what time...