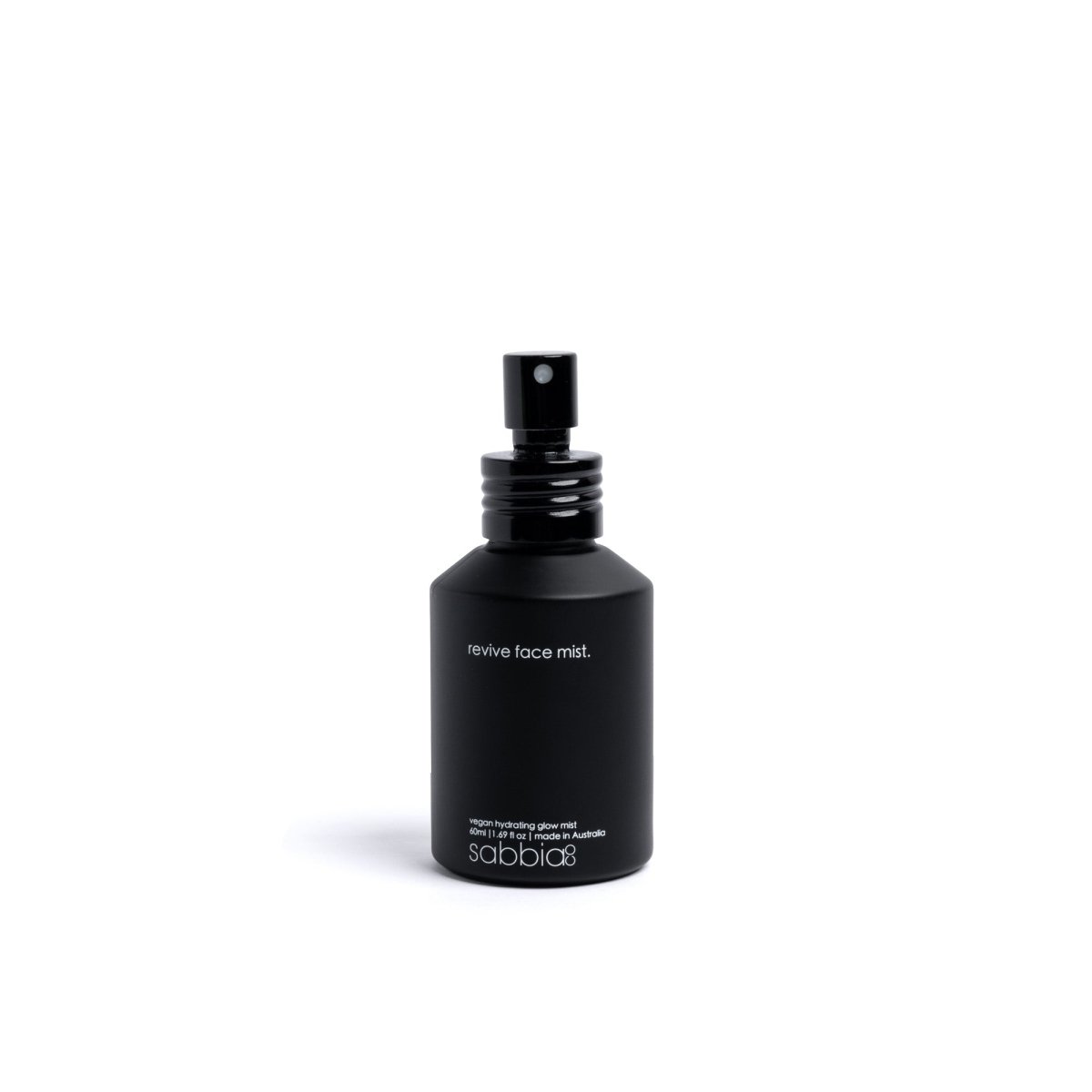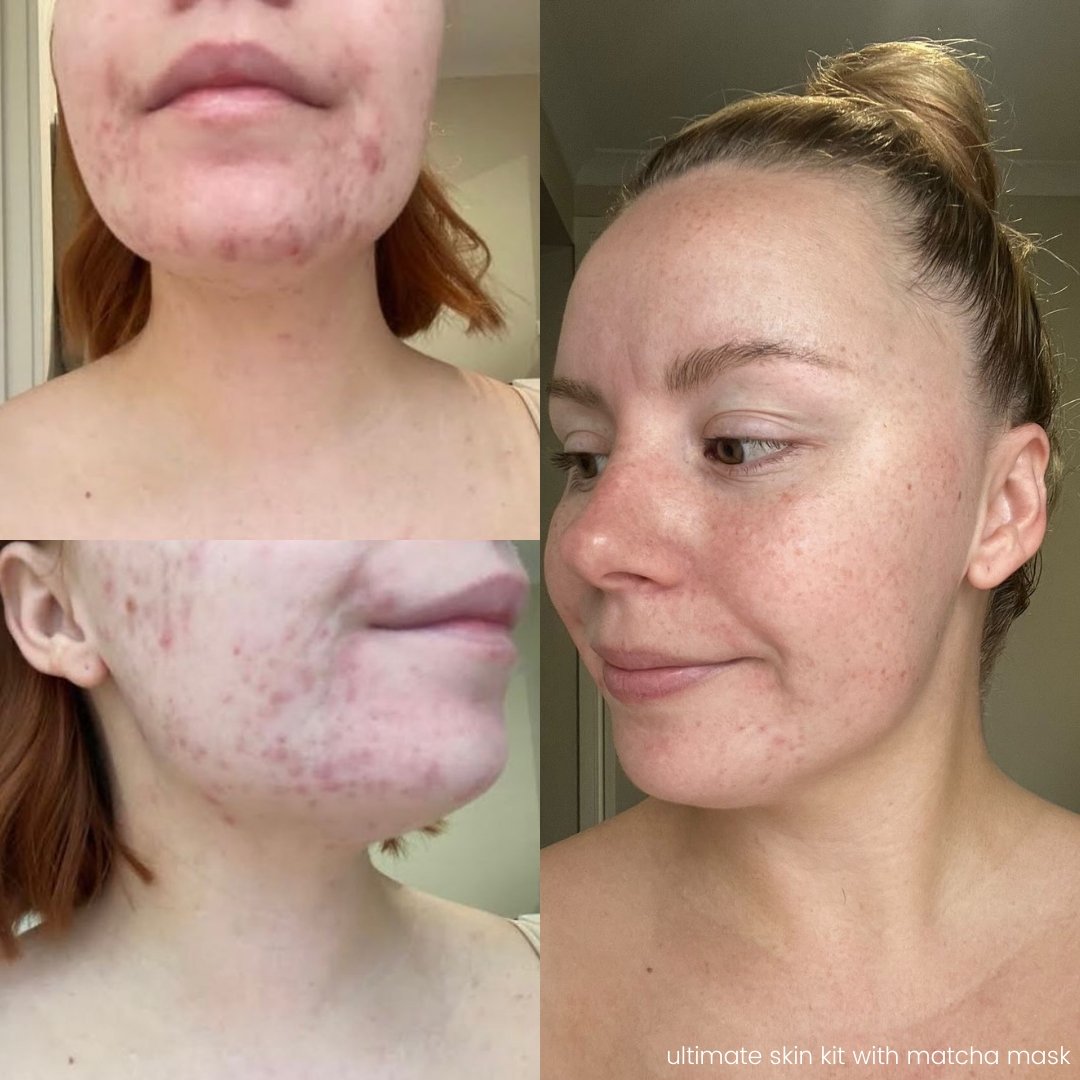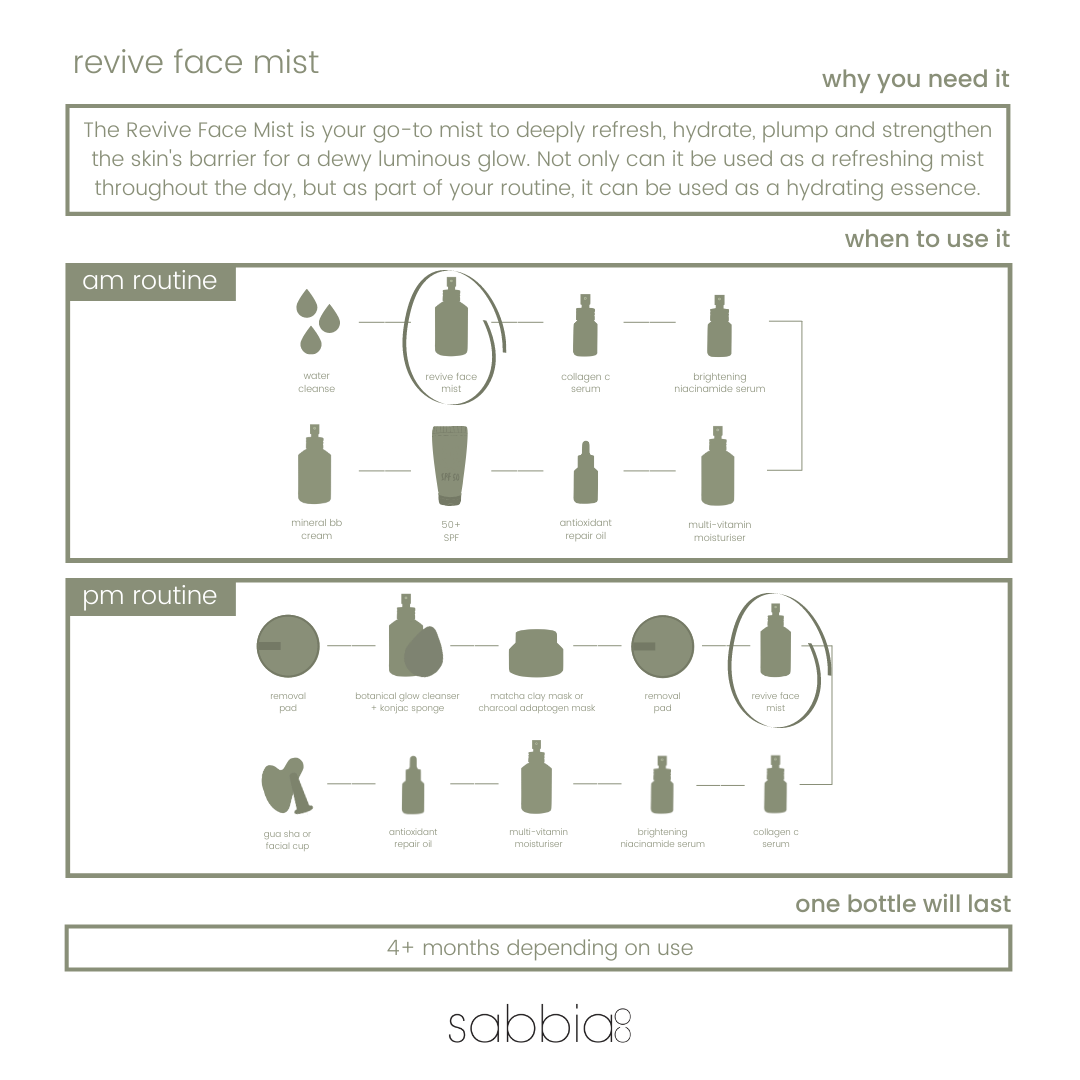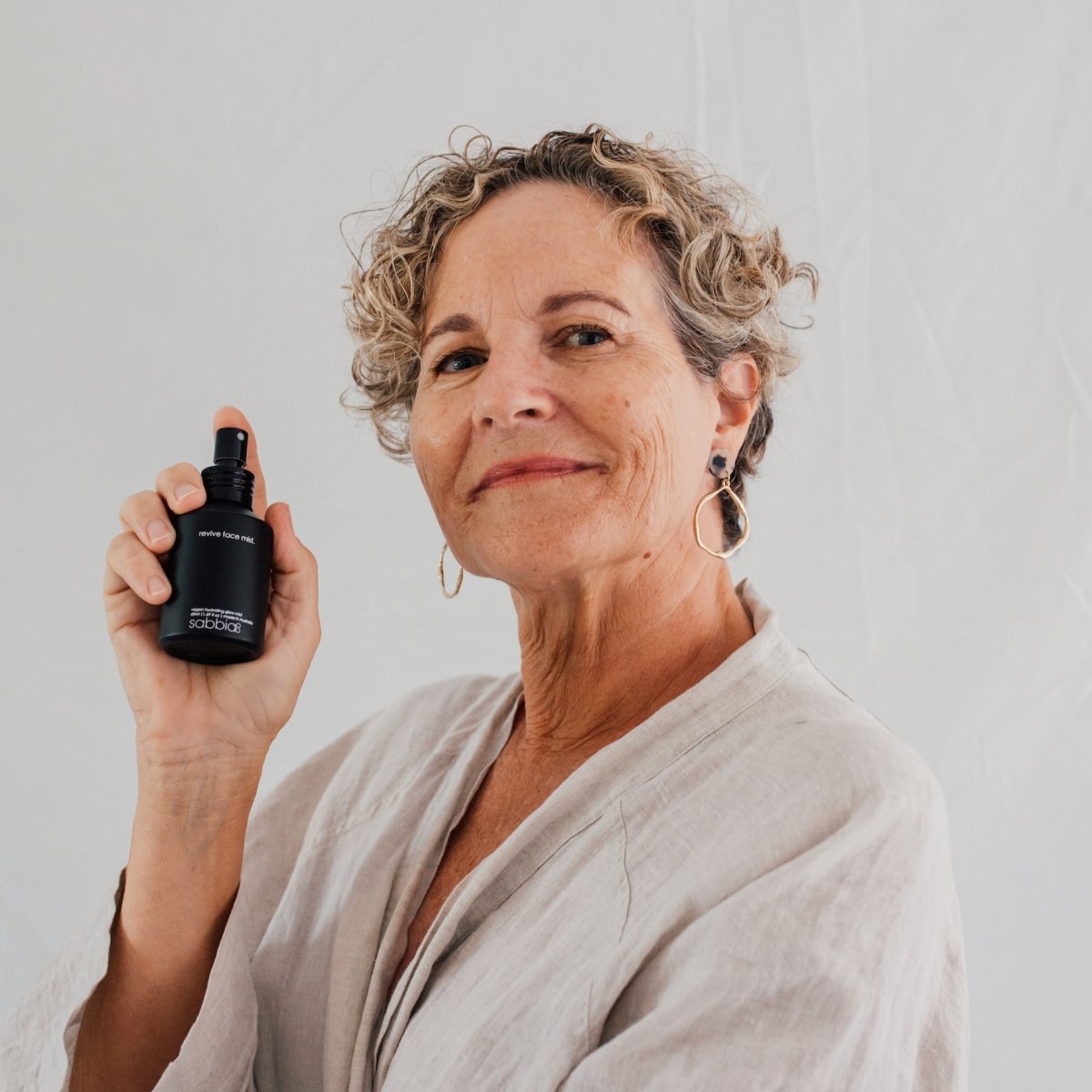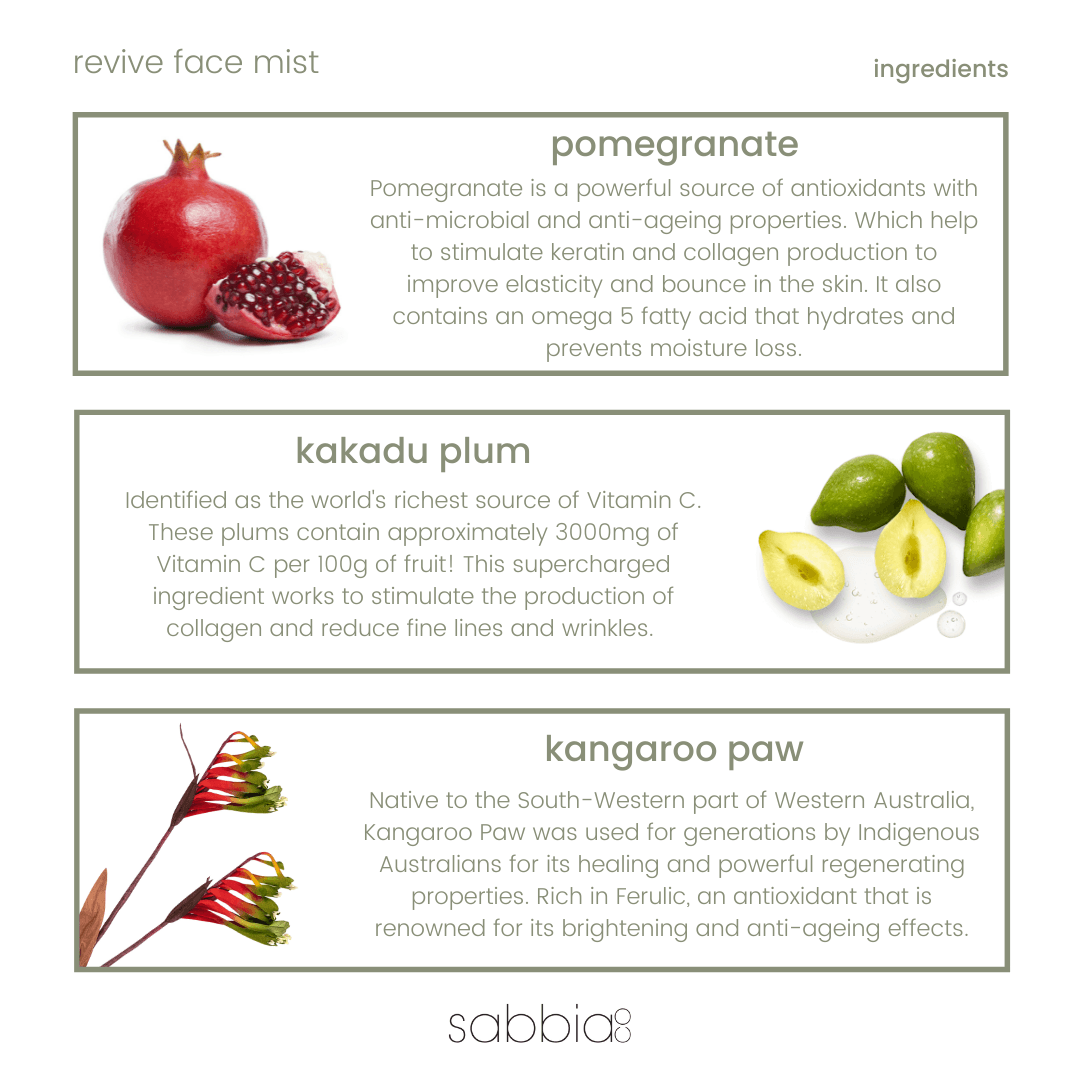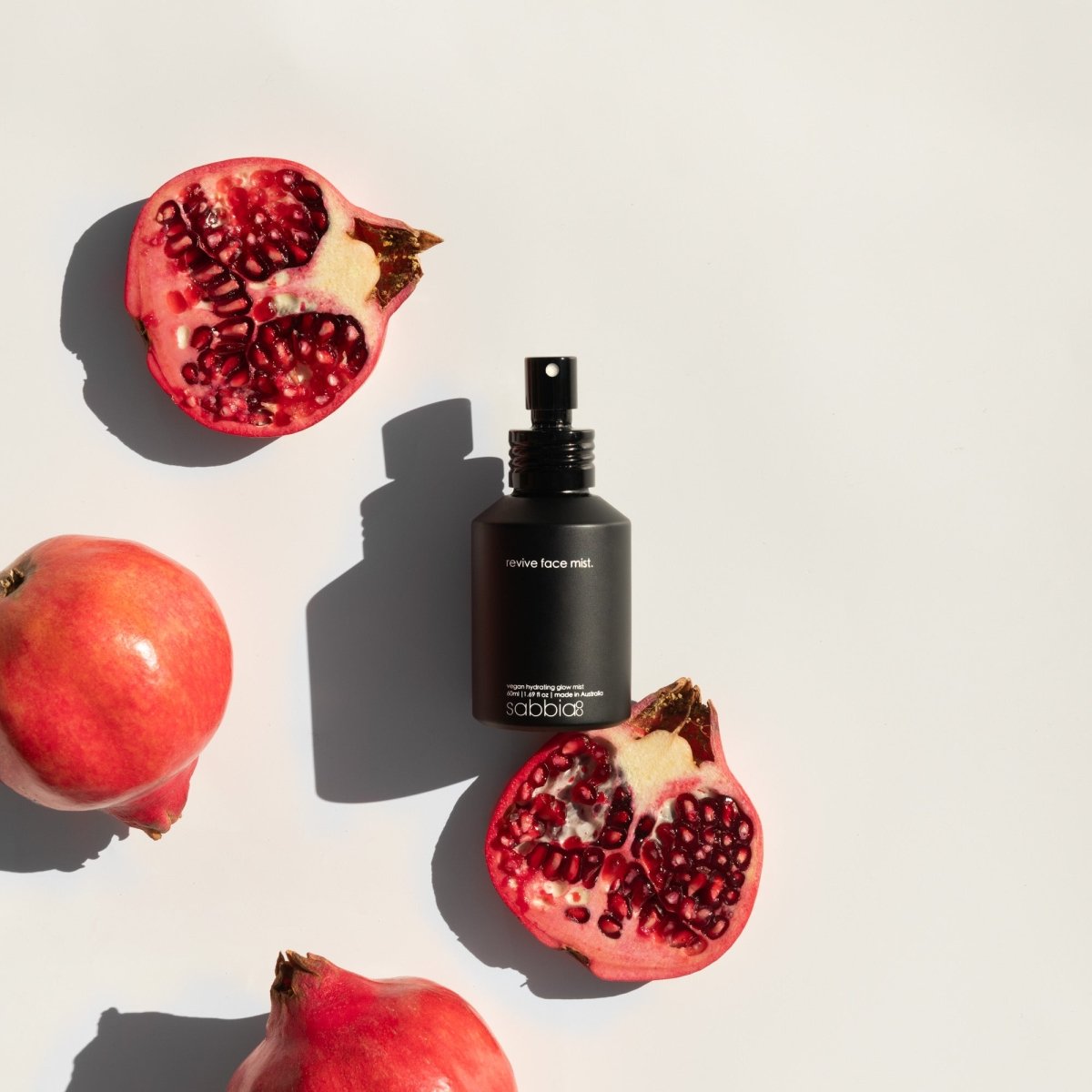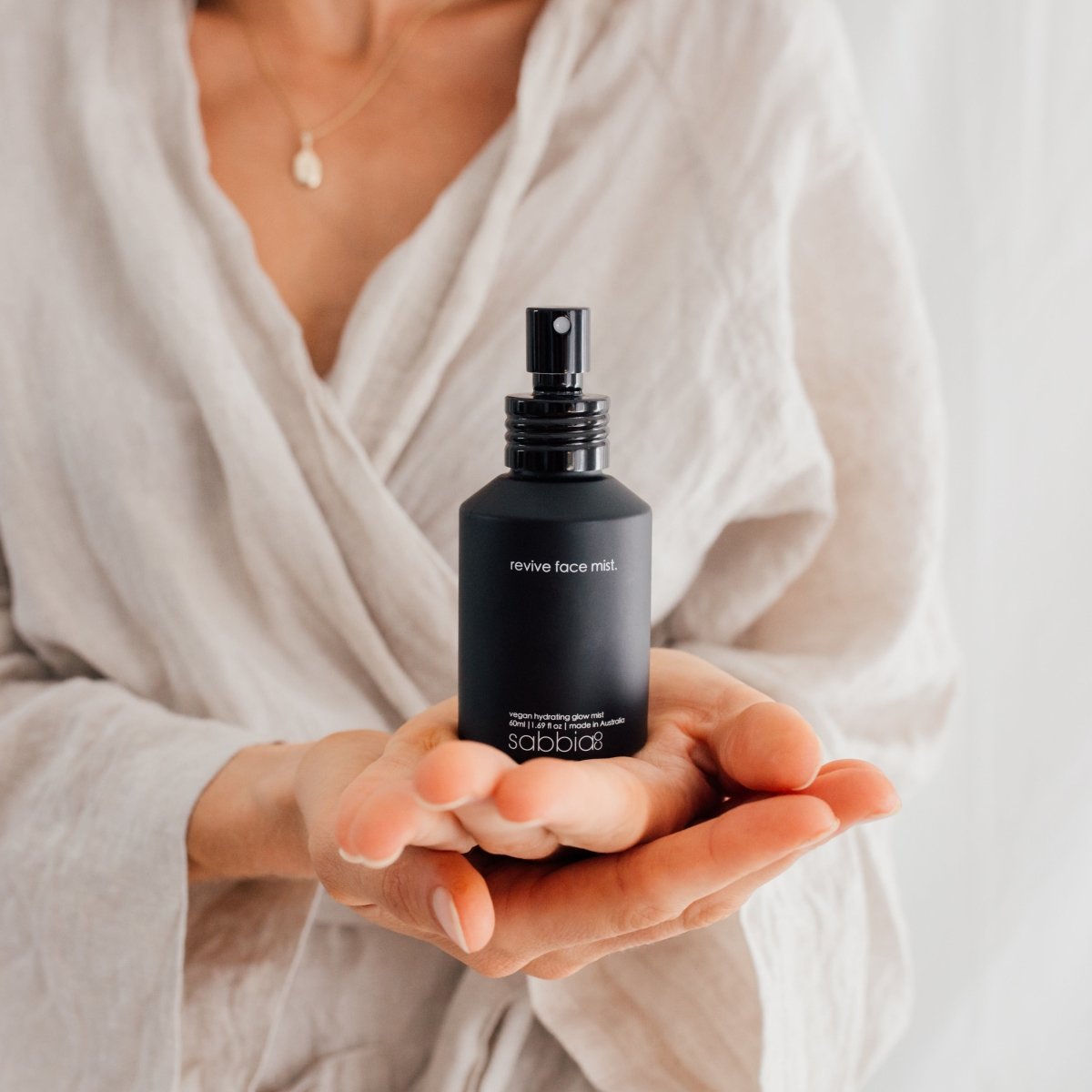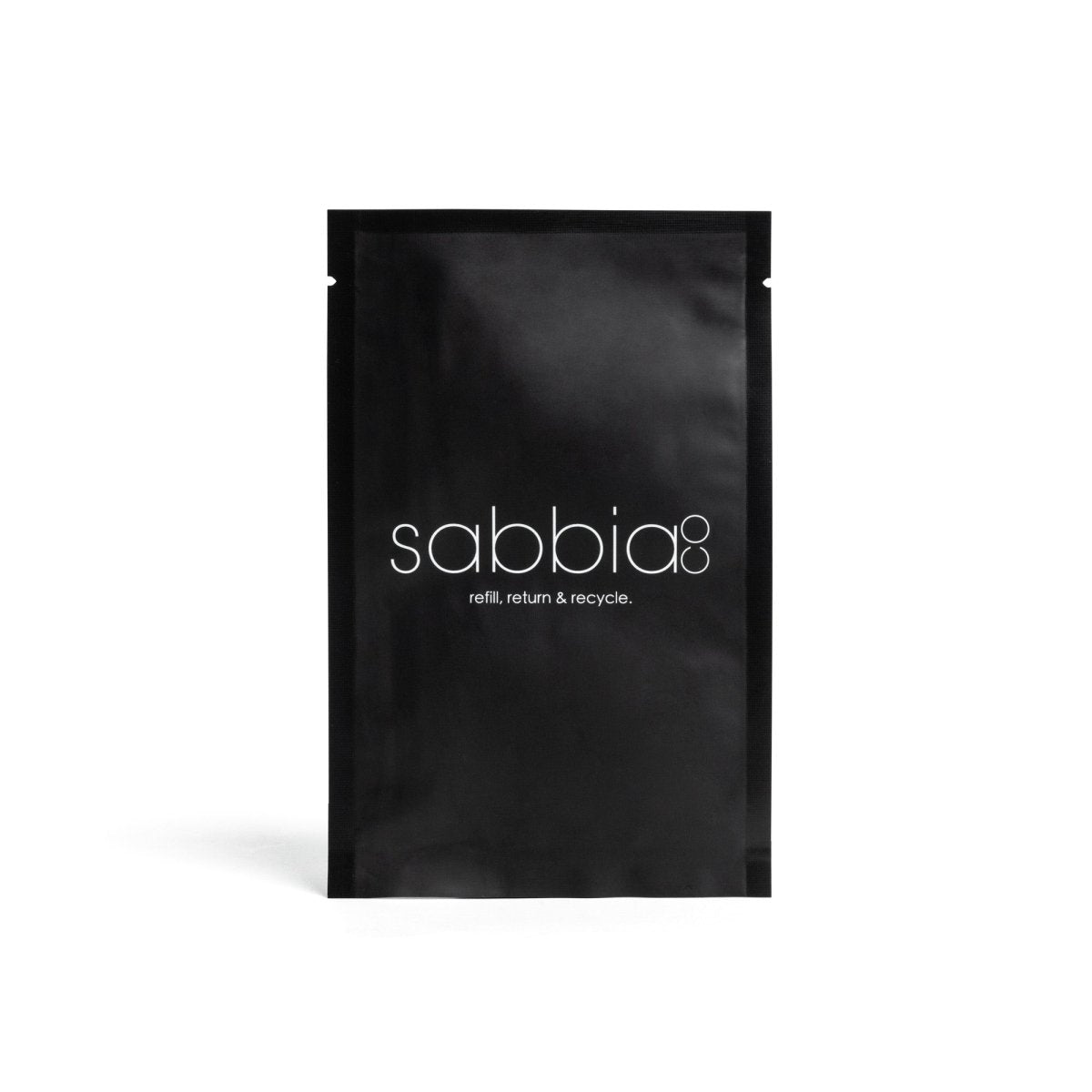 "Truly refreshing! serums seem to be so much more effective and hydrating."
Description
PREORDER SHIPPING 2nd WEEK OF JANUARY.
The Revive Face Mist is your go-to mist to deeply refresh, hydrate, plump and strengthen the skins barrier for a dewy luminous glow.
How To
Use morning and night after cleansing. 
Step 1: Apply to slightly damp skin to hold optimal hydration, follow with serum, oil or moisturiser.
* You can use it throughout the day for a spritz of hydration. We love to keep one on the office desk and in the fridge for summer!
Learn more about layering skincare here.
Care / Ingredients
Ingredients: Sustainably packaged in its own glass bottle and recyclable cardboard box. Not tested on animals. Vegan. Australian Made. 
Purified Water, Vegetable (Palm Free) Glycerine, Aloe Barbadensis Leaf Juice Powder*, Teriminalia Ferdinandiana (Kakadu Plum) Extract*, Anigozanthos Flavidus (Kangaroo Paw Flower) Extract, Melaluca Alternifolia (Native Snowflower) Extract, Punica Granatum Pericarp (Pomegranate) Extract, Caprylyl/Capryl (Vegetable) Glucoside, Lactobacillus (Radish Root) Ferment, Populus Tremuloides (Aspen Bark), Cucumis Sativus (Cucumber) Seed Oil, Lavandula Angustifolia (Lavender) Oil, Rubus Idaeus (Raspberry) Extract - * Organic Ingredients
Warning: For external use only. We recommend patch testing a small area of skin first. Avoid eye contact. If an adverse reaction occurs discontinue use and consult your Doctor. Keep out of reach of children. Do not swallow. Store below 25°C/77°F.
Highlight Ingredients
Kangaroo Paw - Native to the South-Western part of Western Australia, Kangaroo Paw was used for generations by Indigenous Australians for its healing and powerful regenerating properties. Rich in Ferulic, a potent antioxidant that is renowned for its brightening and anti-aging effects while deeply nourishing and restoring the skin. With an abundance of essential fatty acids which create the building blocks of healthy cell growth, Kangaroo Paw is also rich in Linoleic acid. Linoleic acid is known for its ability to strengthen the skins' barrier and lock moisture in to skin cells.  As our bodies can't naturally produce this essential fatty acid, Linoleic acid needs to be applied topically in order to receive the benefits. 
Native Snowflower - Contains are vast range of active phytonutrients that deliver benefits to the skin including anti-aging, anti-inflammatory, reduction of redness and pigmentation, skin repair and protection. Packed full of antioxidants such as; Quercetin, Catechin and Gallic Acid which have potent anti-aging properties and contributes towards the reduction of red and pigmented skin, aiding in clearing the complexion. These antioxidants also assist in decreasing inflammation, helping to provide protection to the skin and fight the free radicals to assist in skin repair. Catechins are 100 times more potent than vitamin C and 25 times more potent than vitamin E. Meaning it assists in collagen production, improves skin hydration, increases and restores the luminosity of the skin.
Organic Kakadu Plum - Identified as the world's richest source of Vitamin C. These plums contain approximately 3000mg of Vitamin C per 100g of fruit! This is more than 75 times the amount found in other citrus fruits. Rich in phytochemicals which have anti-carcinogenic, anti-fungal, anti-viral and anti-inflammatory properties. This supercharged ingredient works to stimulate the production of collagen and reduce fine lines and wrinkles. Vitamin C is also effective at reducing the appearance of scarring or hyperpigmentation as it naturally lightens the complexion. Packed with powerful antioxidants that also flush out toxins helping to clear pimple-causing bacteria from the face.
Pomegranate - Powerful source of antioxidants with anti-microbial and anti-ageing properties. Which help to stimulate keratin and collagen production to improve elasticity and bounce in the skin.
Raspberry - Known for it's anti-aging benefits and a broad mix of antioxidants, including ascorbic acid (vitamin C) beta-carotene, glutathione, quercetin, and vitamin E. Raspberry Extract is rich in vitamins A & C, stimulating collagen production and encouraging healthy skin cell regeneration and growth while working as a natural moisturiser without clogging pores.
Organic Aloe Vera Leaf Juice - Contains antioxidants, Vitamins A and B, folic acid, enzymes, proteins, amino acids, good fatty acids, triglycerides and it is highly anti-inflammatory. Aloe Vera may also help reduce inflammation and itchiness from psoriasis, acne, dry and sensitive skin.
Cucumber Oil - Rich in linoleic acid (part of the Omega 6 family), Vitamin E, and other nutrients. Cucumber Seed Oil is an excellent anti-ager, keeping the skin's protective barrier strong and improving firmness and elasticity. Both antibacterial and anti-inflammatory, this versatile oil diminishes signs of ageing while promoting cell regeneration. Oleic acid also strengthens the integrity of the cells and helps to heal eczema, psoriasis, rosacea, and acne. And it is, of course, a fantastic treatment for the reduction of puffy eyes.
Lavender Extract - Relieves stressed skin with anti-inflammatory properties that help to reduce swelling, puffiness and soothes eczema and dry/sensitive skin conditions.
Pregnancy / Breastfeeding Info
Safe and effective levels of high-performing natives that assist with increasing lost skin hydration from pregnancy and depletion during breastfeeding. Also a MUST for those 3pm pick ups!
Increase your results with:
Real People, Real Results
In a study on 30 women, after 4 weeks of use. Subjects of all skin types, ages and ethnicities.
After a single use
• 100% said their skin was hydrated
• 96.65% noticed a healthy glow
In just two weeks
• 100% showed increased skin hydration
• 96.65% said the product revitalised and brightened the skin
FAQ
Can I use this product if I have breakouts/senstive skin?
All of our skincare has been formulated to support acne prone skin, our formulation goal is to repair your skin barrier. Having an impaired skin barrier can also cause breakouts. "Blemishes flare-ups can be a sign of a damaged skin barrier, as the bacteria that causes blemishes is more easily able to penetrate the skin," says Marisa Plescia, research scientist at NakedPoppy.

How will this help my skin?
Revive Face Mist is a natural multi-vitamin for you skin focused on hydrating and brightening. This Mist contains plant-based ingredients designed to improve your skin barrier, reduce cellular ageing and provide intense hydration for flawless skin texture and a smooth complexion.
How can I refill / recycle this product?
Shipping
Fast shipping
Daily 2pm dispatch MON - THURS.
+ local pickup MON-THURS
Order tracking
Once your order has been shipped you will recieve your tracking #.
Get in touch
If you have a question please email sabbiasquad@sabbiaco.com
Where does it fit in my routine?
In the AM
At Sabbia Co we personally do a water cleanse as soon as we wake, then follow with Collagen C Serum (plus an extra pump for under those sleepy eyes!). Then after exercise use the cleanser with konjac sponge followed by our AM skincare (mist, serum, moisturiser, oil, SPF and BB cream).
In the PM
First cleanse with makeup pad/cloth and water, followed by konjac sponge and cleanser. Once the skin is cleansed you can follow with PM skincare (mist, serum, moisturiser, oil and facial tools)
bring on the hydration
wooh what a game changer skin feels refreshed, hydrated, dewy and glowing. Thanks Sabbia co for your amazing products
Smells amazing!
This mist is so refreshing and it smells so so good! It makes your skin feel hydrated and it's perfect to spray on during the day and before you begin layering your products!
Can't get enough!
When I first bought this I thought it was a bit of a luxury, buy but since I've added it into my skin routine it's become a must have! Living in hot and humid Brisbane this helps me wake up in the morning and feel fresh for the day. I can't get enough of it.