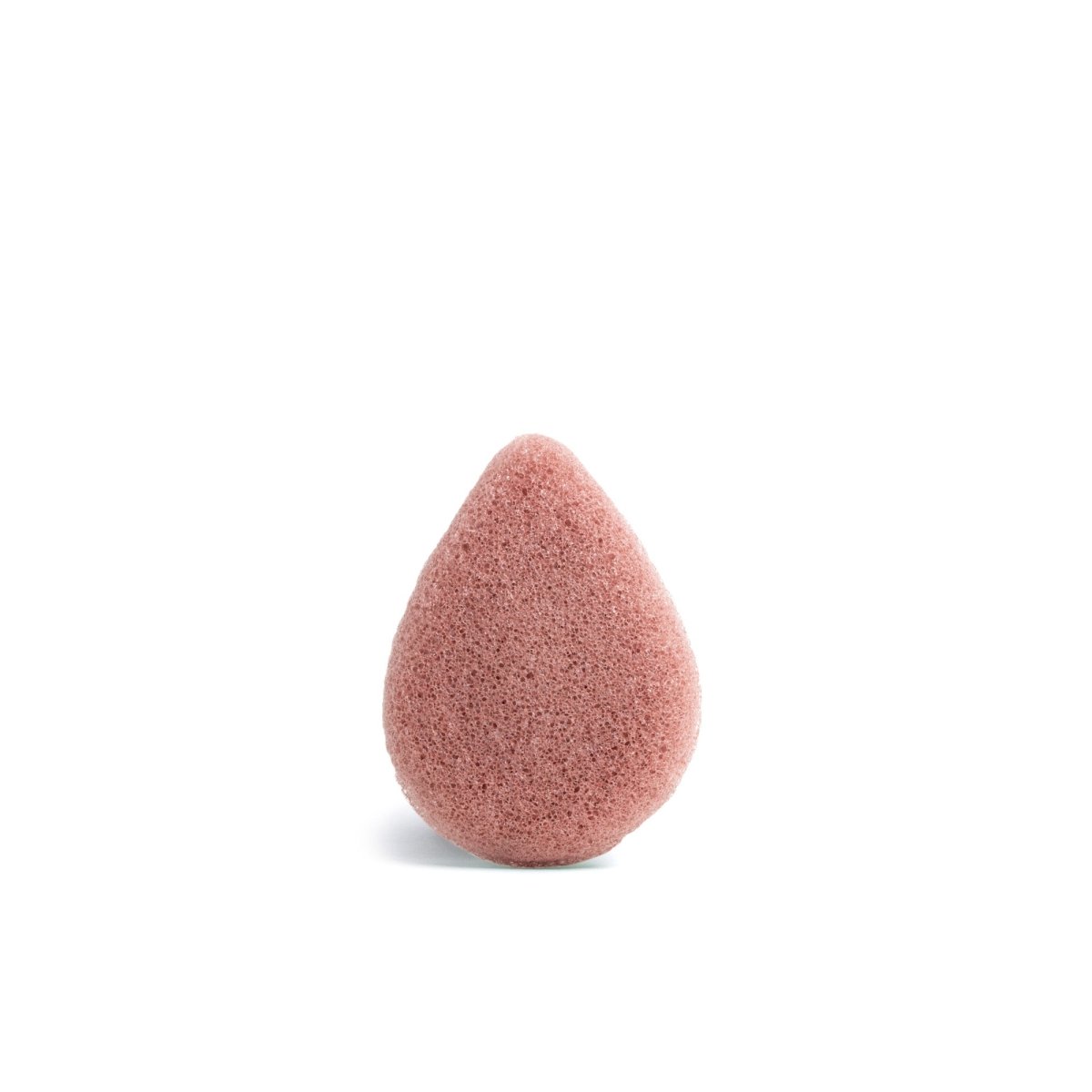 rose cleanse kit - 100% of profits donated to National Breast Cancer Foundation (NBCF)
Description
How To
Care / Ingredients
The cleanse kit is your go-to gently exfoliating and cleansing skin kit.
This is an exclusive product launch, 100% of profits donated to National Breast Cancer Foundation (NBCF).
Sabbia Co's Rose Konjac sponge is eco-friendly, 100% natural, and made from Konjac plant roots along with rose. This AMAZING exfoliating and cleansing sponge is also 100% biodegradable and infused with a variety of vitamins, antioxidants, and minerals and its oil are fantastic for tackling dry skin and remove makeup with just WATER!
** this item cannot be purchased with a discount code.
how to
Step 1: Soak
Rose
Konjac Sponge in water and watch it slowly expand to its shape. This sponge is gently freeze-dried straight after being manufactured to preserve its healing benefits.
   
Step 2: Squeeze out excess water and cleanse/exfoliate by gently using a circular motion all over your face, rinse and repeat as many times as necessary. Once complete rinse with water and hang to dry.
   
Step 3: For a double cleanse apply your favourite cleanser and repeat step 2. Once complete rinse with water and hang to dry. We recommend Botanical Glow Cleanser
 Learn more about layering skincare here.
description
Simple, effective, and deep cleansing, this sponge will cleanse like nothing you have ever experienced, leaving the face fresh, glowing, and silky smooth. Whilst balancing the skin's pH levels with its natural alkalinity. The fibrous structure of the sponge gently exfoliates everyday dirt & makeup, while Rose combats breakouts, redness, and inflammation.
care/ingredients
Before using:
 Soak your Konjac sponge in very hot (not boiling) water for 5 minutes to disinfect it. After each use, hand wash with warm water and hang to dry. Once a week, disinfect it. Each Konjac sponge will last for 6-9 weeks depending on use/care. You will notice your sponge will begin to biodegrade towards the end of its life - this is pretty AMAZING to watch, as it means there is little to no waste! 
    
Ingredients:

100% Konjac root and rose.
The headband is your go-to for keeping flyaways at bay while apply masks and makeup. And of course for looking super luxe. 
** this item cannot be purchased with a discount code.
How To
Step 1: Use Cotton Headband to pull hair away from the face. 
Increase your results with:
rose cleanse kit - 100% of profits donated to National Breast Cancer Foundation (NBCF)
FAQ
Product questions
Simple, effective, and deep cleansing 100% biodegradable facial sponge. This sponge is very similar to a potato as it grows underneath the ground and then is ground up to make the perfect eco friendly facial cleansing sponge.
How will this help my skin?
take from full decriptions
How can I refill / recycle this product?
Shipping
Fast shipping
Daily 2pm dispatch MON - THURS.
+ local pickup MON-THURS
Order tracking
Once your order has been shipped you will recieve your tracking #.
Get in touch
If you have a question please email sabbiasquad@sabbiaco.com
Where does it fit in my routine?
At Sabbia Co we personally do a water cleanse as soon as we wake, then follow with Collagen C Serum (plus an extra pump for under those sleepy eyes!). Then after exercise use the cleanser with konjac sponge followed by our AM skincare (mist, serum, moisturiser, oil, SPF and BB cream).
In the PM
First cleanse with makeup pad/cloth and water, followed by konjac sponge and cleanser. Once the skin is cleansed you can follow with PM skincare (mist, serum, moisturiser, oil and facial tools).
You need this!
This is my second konjac sponge and it's a game changer when using it as an exfoliator. It gently removes the dead skin and leaves my skin smooth and glowy. Also my teenage daughter now steals it from me.
Best Exfoliator I've found!
As someone with sensitive and desert-dry skin - exfoliating was always my least favourite and most avoided part of my skincare routine! When Sabbia Co released these cleanse kits I got one for both my mom and me since we've both experienced breast cancer - and honestly I'm so obsessed with this tool. It is the most gentle exfoliating product I've ever used. My skin is smoother and clearer than ever before. I use it 3-4 times a week, both by itself with water and with a cleanser for a more luxurious feel!
Rose cleanse kit.
Great product. Cleans your face beautifully.