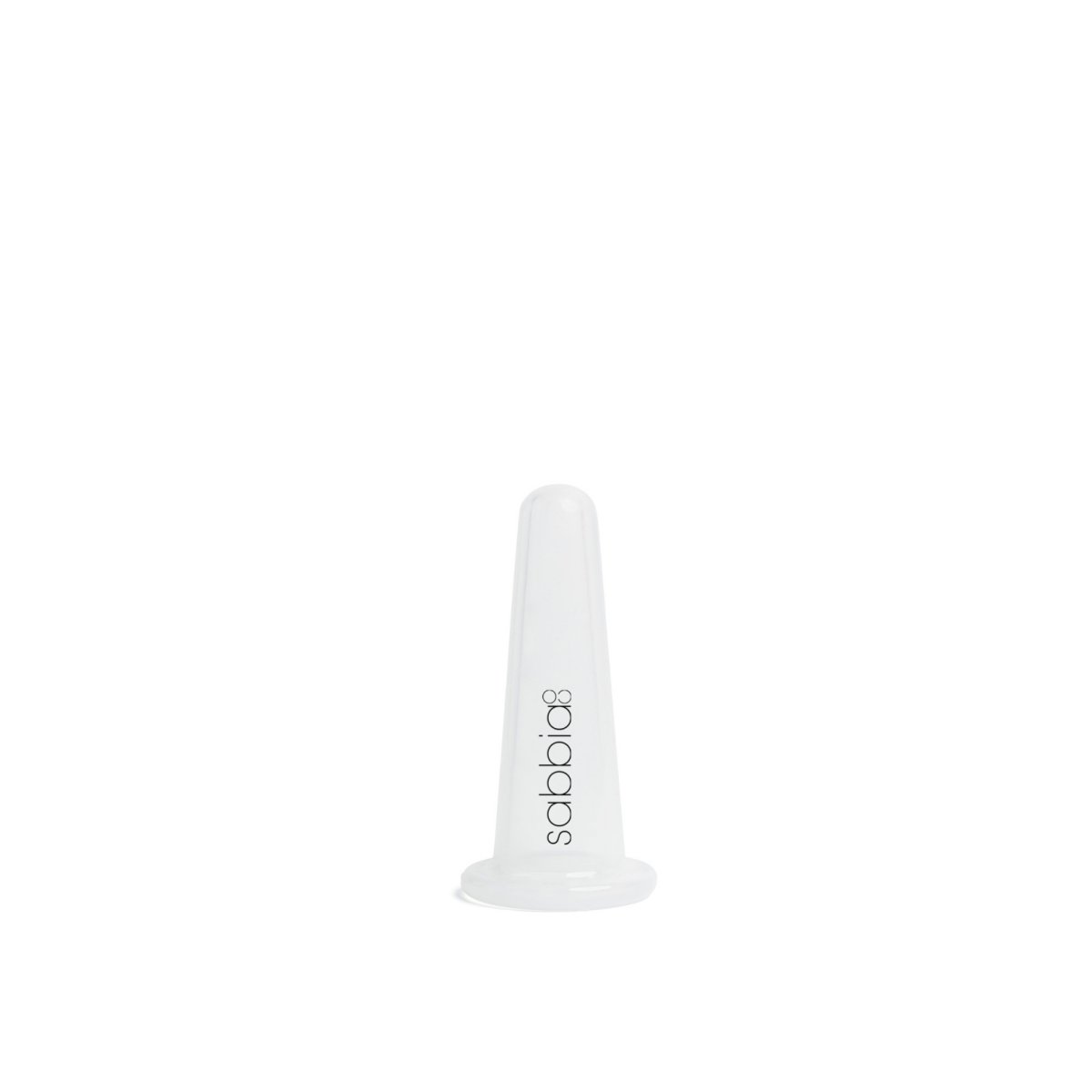 Description
The facial cup is your go-to tool to assist in contouring and sculpting the face, the suction promotes circulation and aids in reducing puffiness. 
** this item cannot be purchased with a discount code. 
How To
Step 1: Apply 1 full dropper of Antioxidant Repair Oil to your face, neck and chest. Then squeeze the cup, and place it on the skin (this should create a light suction to the skin) glide the cup in an upward direction, squeeze to break the suction, and repeat. Working from right to left in a circle (right jawline, right cheek, forehead, left cheek, left jawline). Repeat each motion 5-10 times. 
Jawline: Gently sweep from the chin along the jawline in an upward motion towards the ears.
Cheeks: Gently press from the center of the face and work outwards towards the ears, being careful and extremely gentle near the eye area.
Forehead: Gently sweep in an upwards motion towards the hairline.
Neck: Gently press at the base of the neck, above the collar bone, and move in an upwards motion towards the jaw. 
Care / Ingredients
After each use wash with natural soap and warm water.
Ingredients: Food-grade silicone.
Increase your results with:
FAQ
What is a facial cup?
Facial Cups have been used for centuries in Chinese medicine and are a signature part of an acupuncture facial. They can help stimulate the dermis (the thickest layer of the skin, which is made up of fibrous and elastic tissue) to support collagen and elastin production, manipulates areas of tension to relax facial muscles, increases lymphatic flow, helps to release congestion and toxicity: resulting in a brighter, healthier, more radiant complexion.
How will this help my skin?
With regular use, our facial cups may help reduce fine lines, stimulate collagen, encourage lymphatic drainage, decrease puffiness and enhance skin cell renewal. They also assist in relieving stress and promoting a healthy, glowing complexion.
How can I refill / recycle this product?
Shipping
Fast shipping
Daily 2pm dispatch MON - THURS.
+ local pickup MON-THURS
Order tracking
Once your order has been shipped you will recieve your tracking #.
Get in touch
If you have a question please email sabbiasquad@sabbiaco.com
Where does it fit in my routine?
AM routine
Use facial cup / oil after cleansing. Follow through with serums, moisturiser, SPF & BB Cream
PM routine
Use facial cup / oil after cleansing. Follow through with mask, serums & moisturiser
Amazing product!
Quality is exceptional. It really works!!
Had some issues with Auspost but Sabbia sorted everything, and the product is great!
Strange
So I'm not a fan really, I'm sure I'm using it wrong, but it doesn't stay on my face. After a few strokes my face felt a bit sore.
I think I'll try the Gua sha.