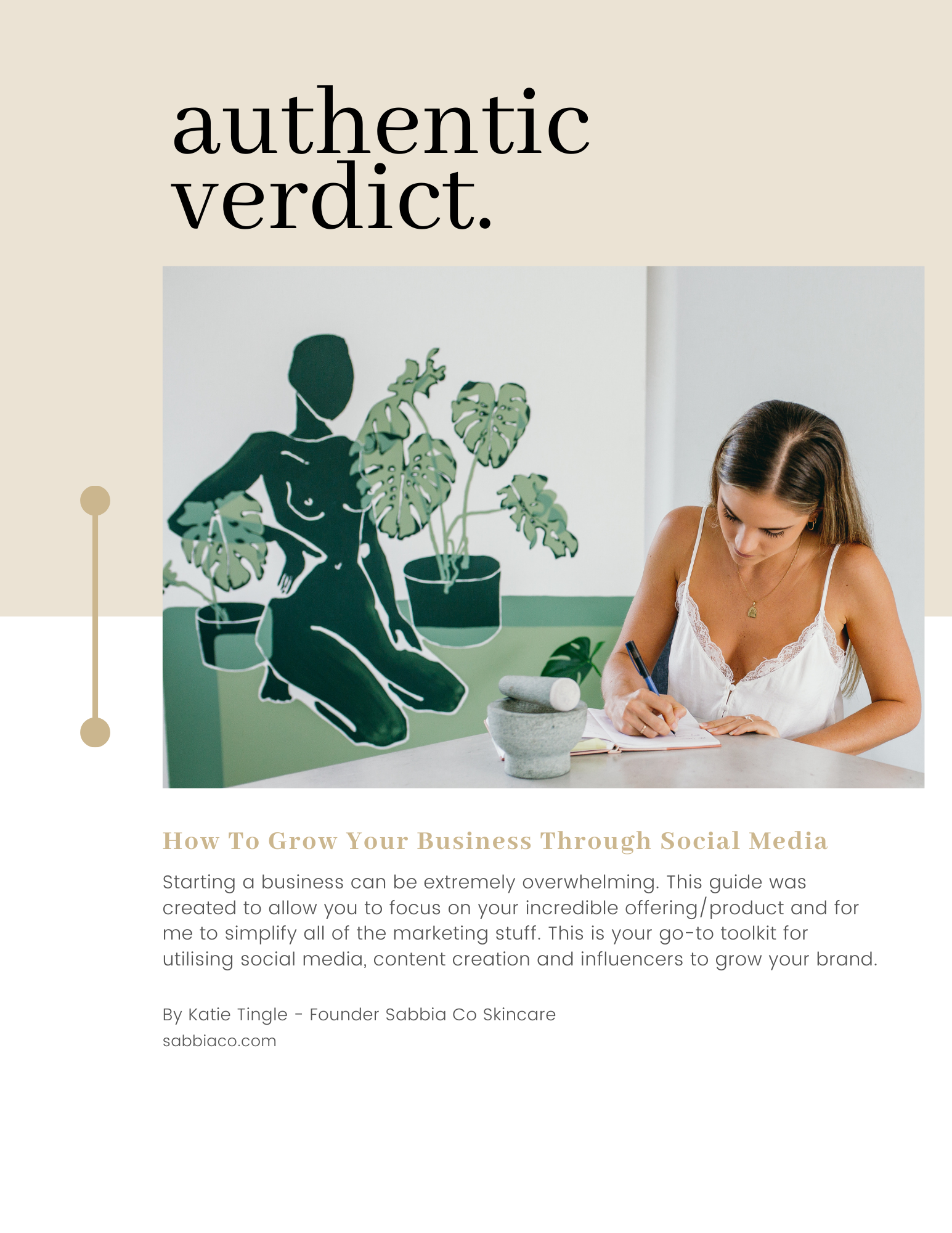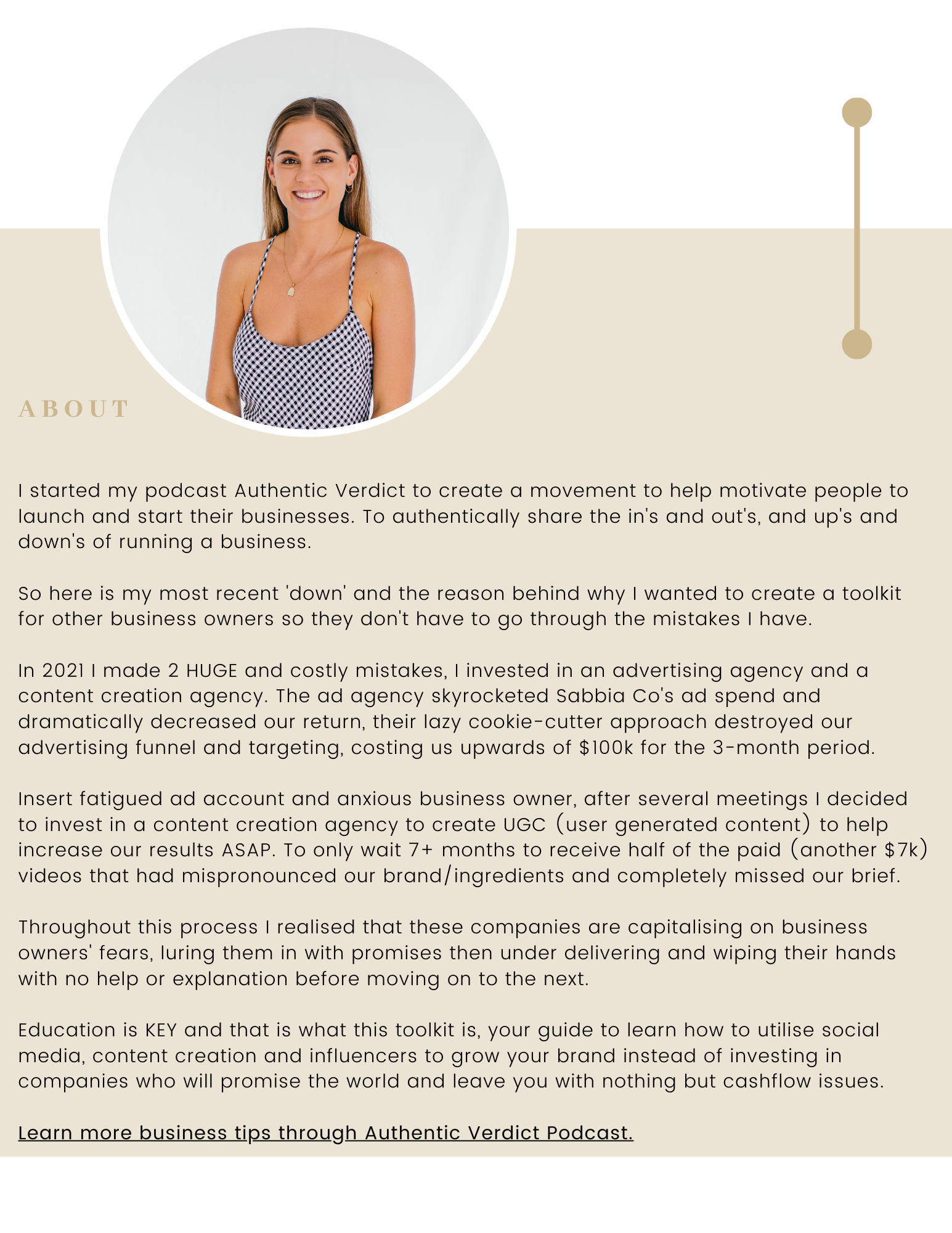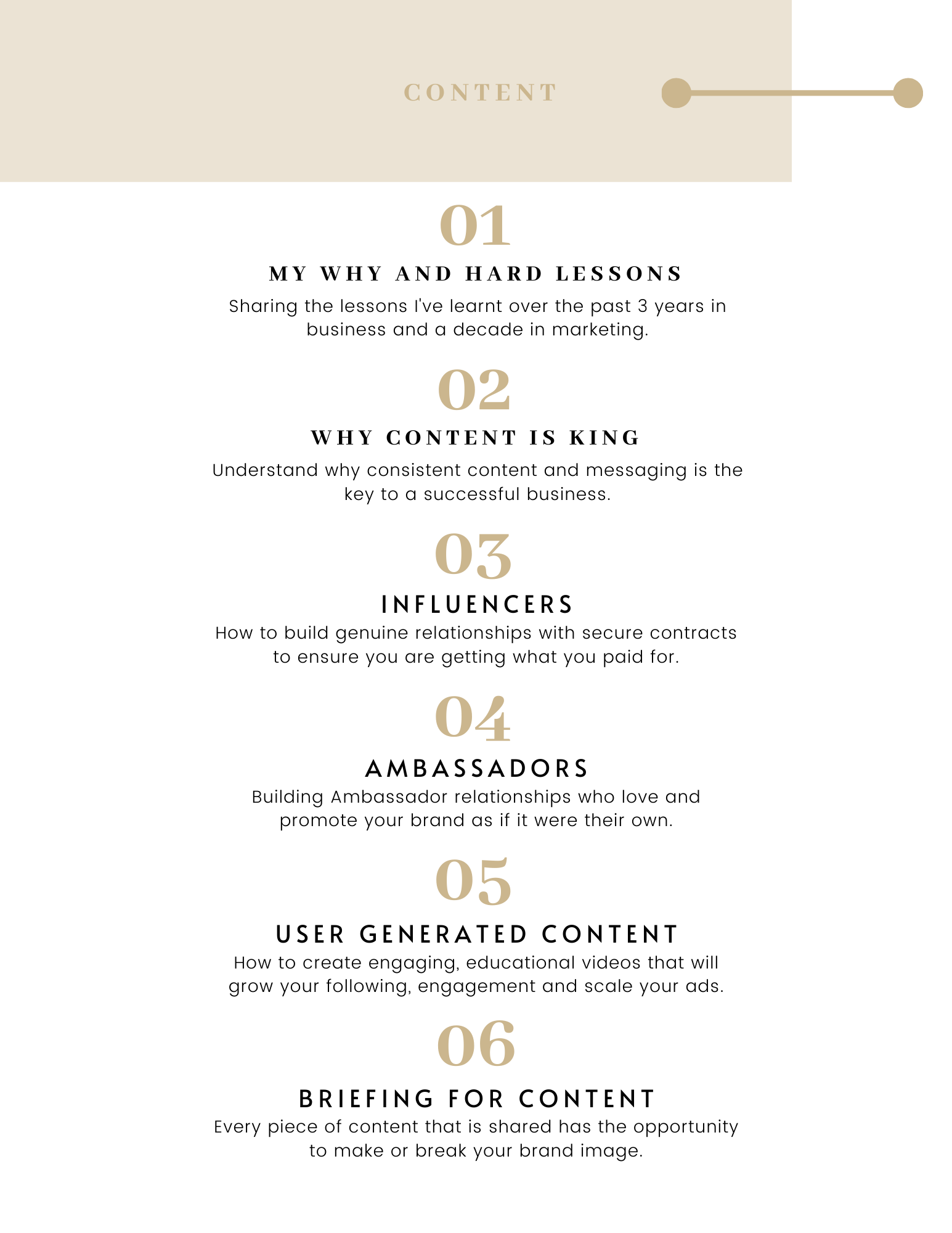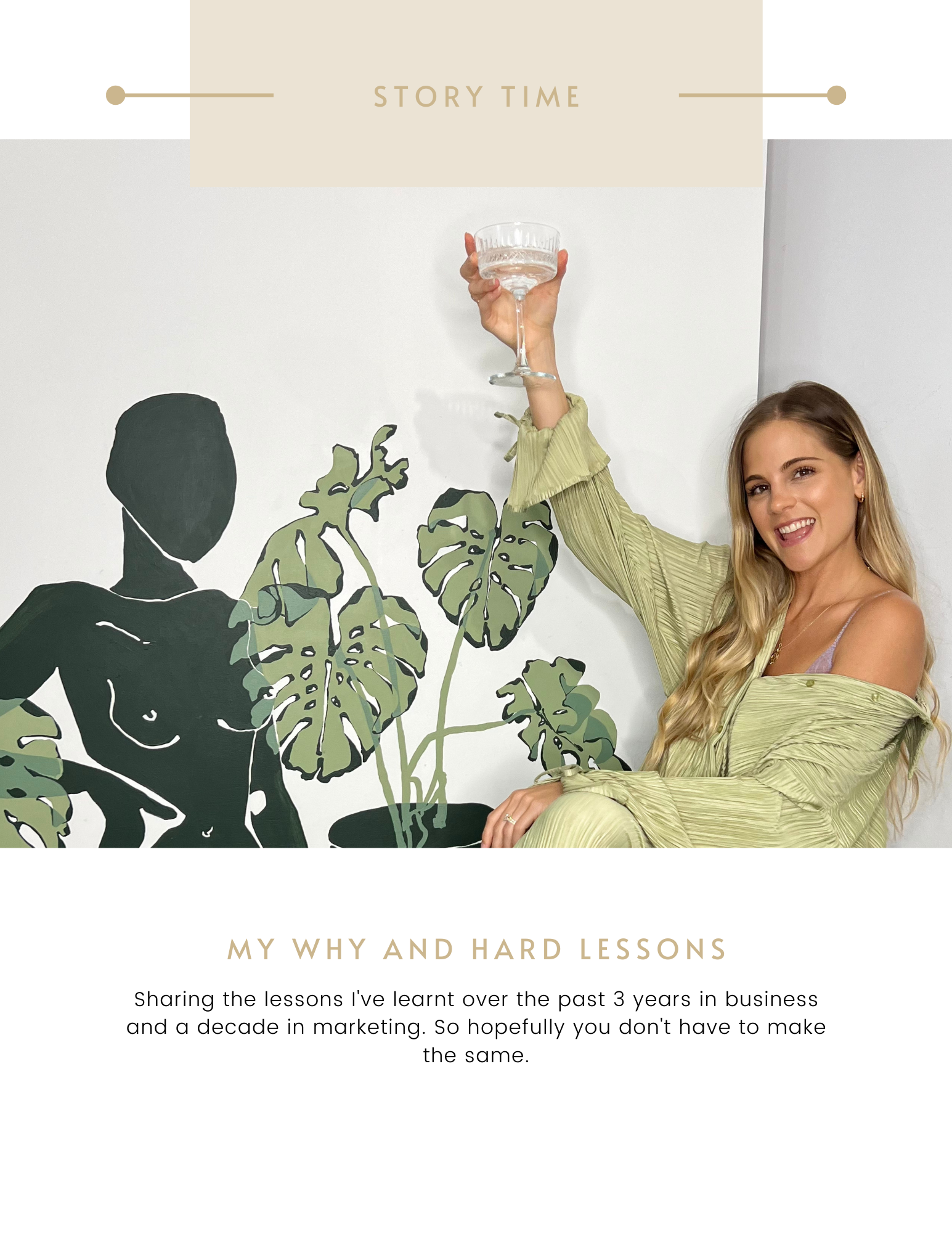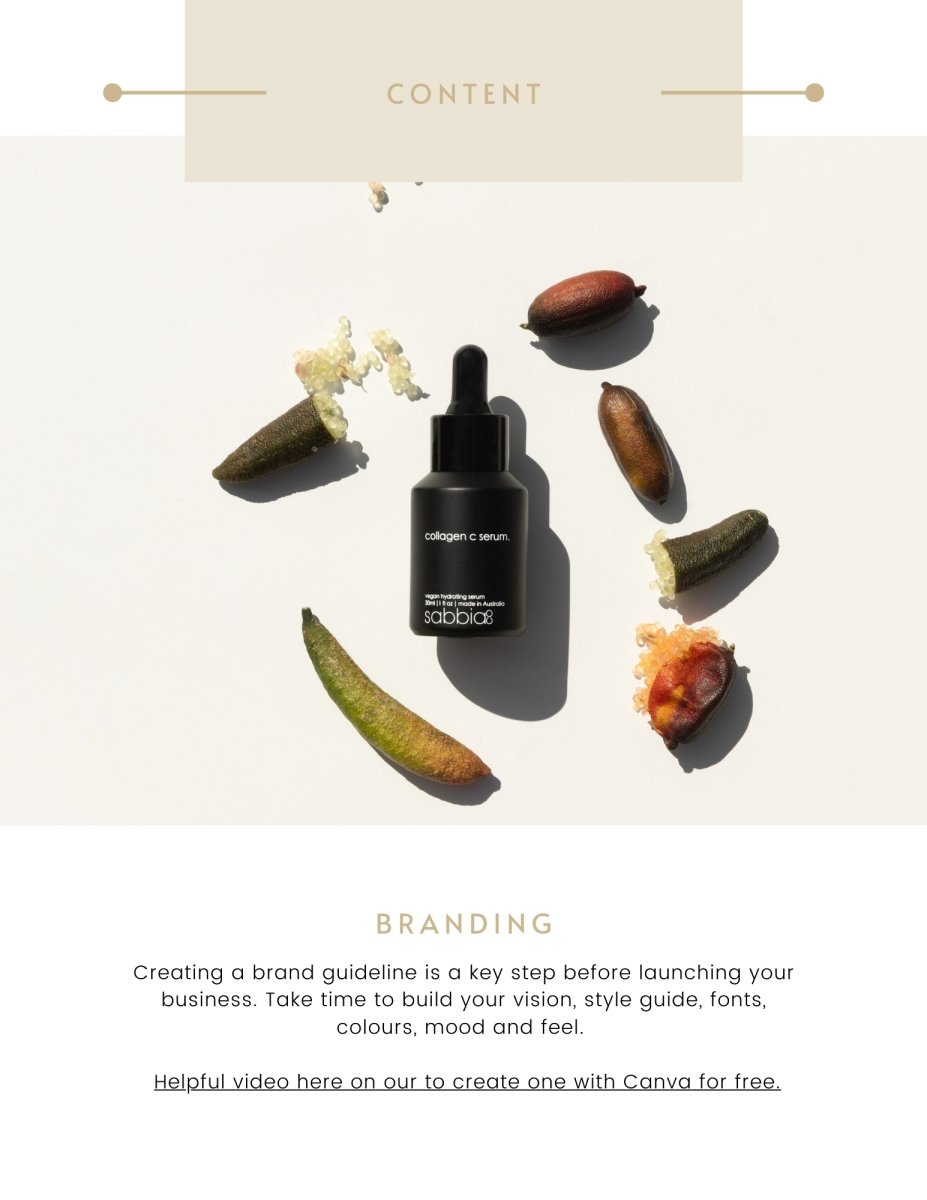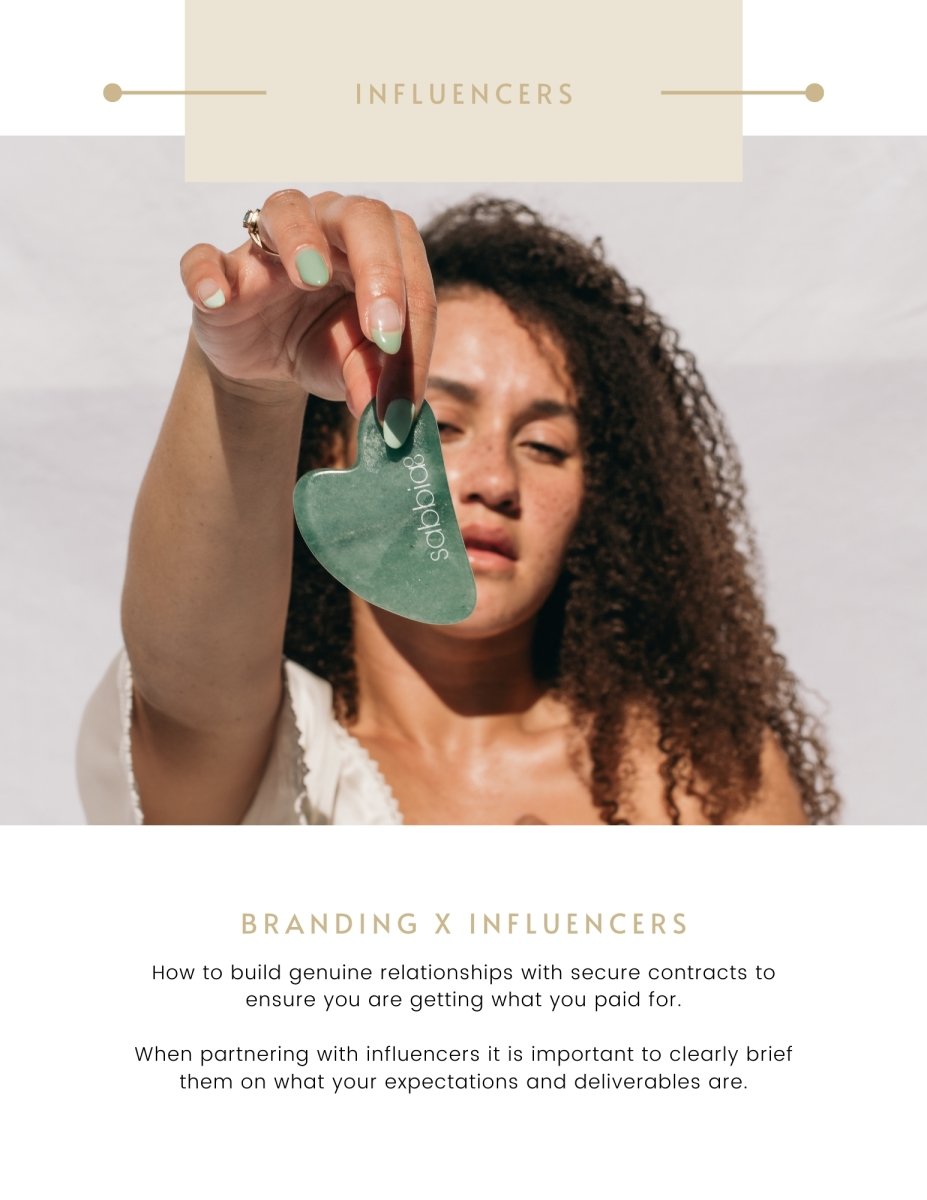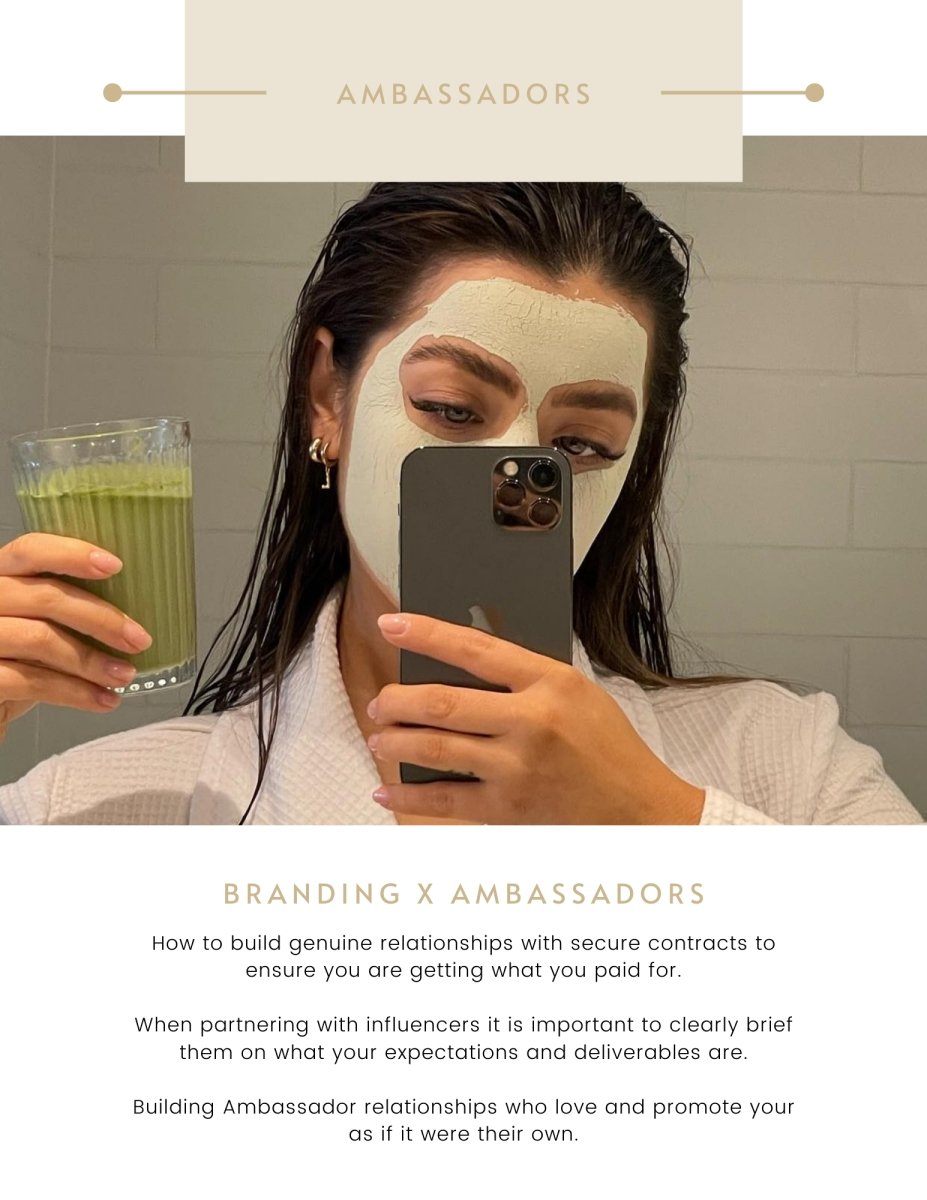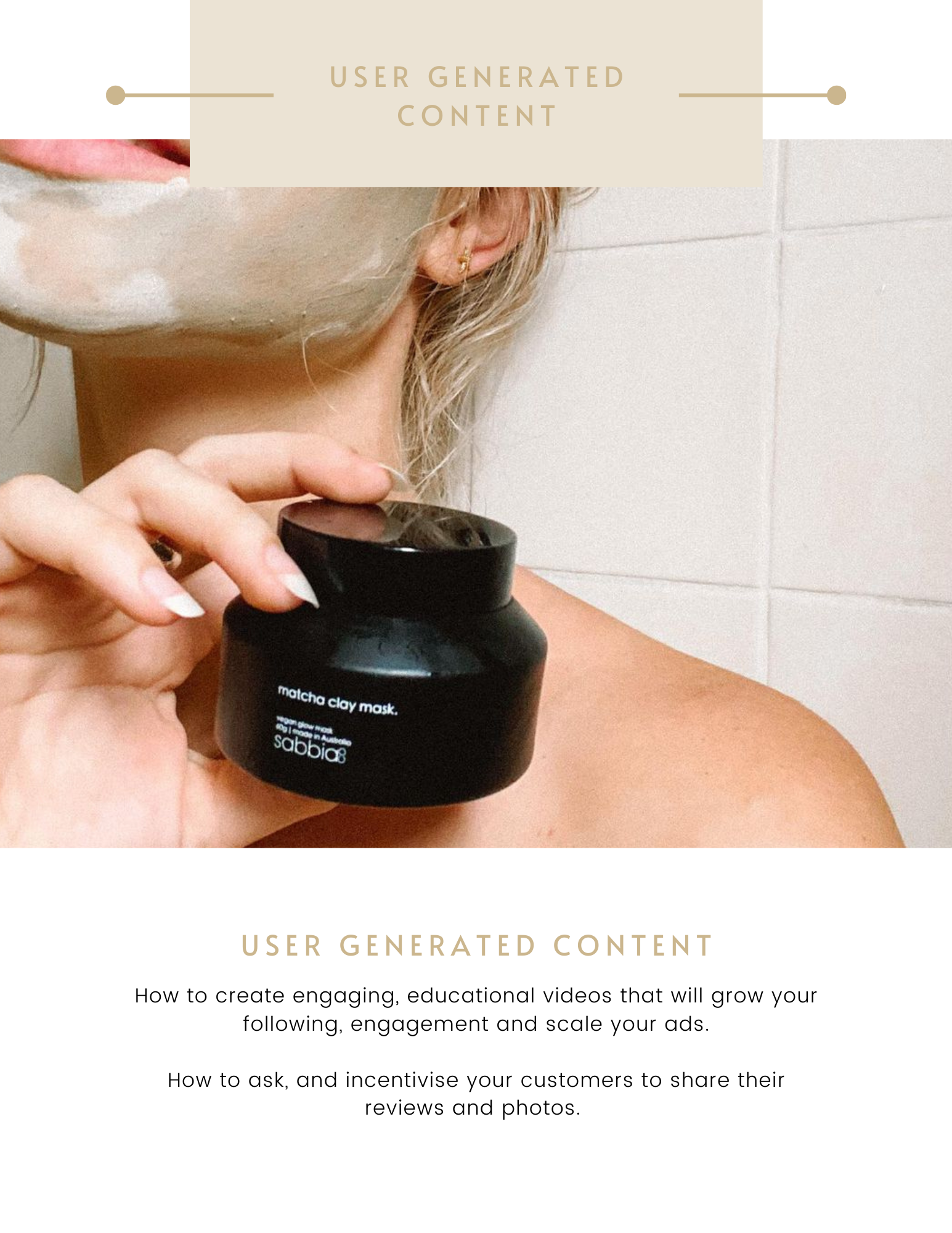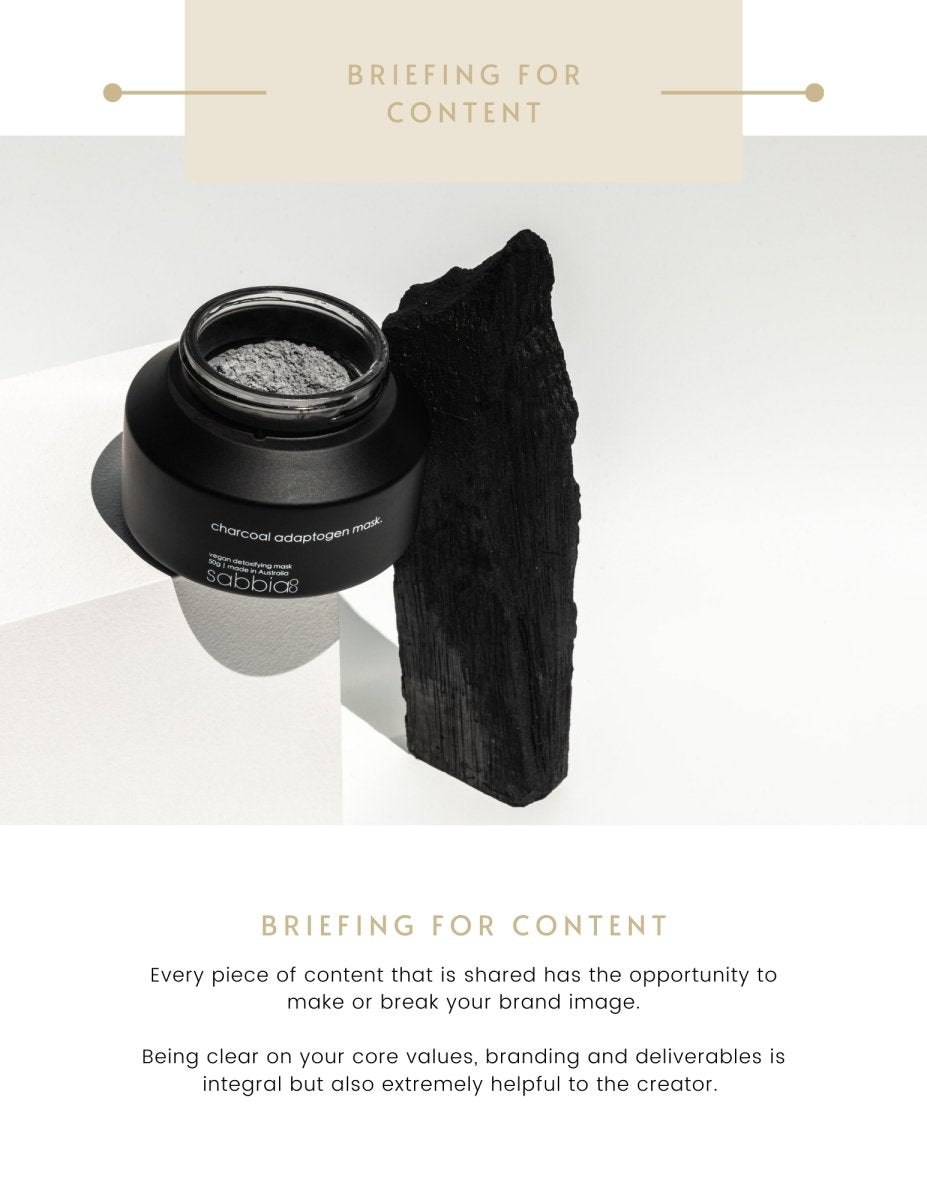 Description
What Do You Get
Starting a business can be extremely overwhelming. This guide was created to allow you to focus on your incredible offering/product and for me to simplify all of the marketing stuff. This is your go-to toolkit for utilising social media, content creation and influencers to grow your brand. 
You will receive course log ins after purchase.
Extensive understanding of how to build relationships with Influencers/Ambassadors, how to write contracts, how to write content briefs, timelines and checklists.
The Why Behind The Course and Podcast
I started my podcast Authentic Verdict to create a movement to help motivated people to launch and start their business. To authentically share the in's and out's, and up's and down's of running a business.
So here is my most recent 'down' and the reason behind why I wanted to create a toolkit for other business owners so they don't have to go through the mistakes I have.
In 2021 I made 2 HUGE and costly mistakes, I invested in an advertising agency and a content creation agency. The ad agency sky rocketed Sabbia Co's ad spend and dramatically decreased our return, their lazy cookie cutter approach destroyed our advertising funnel and targeting costing us upwards of $100k for the 3 month period.
Insert fatigued ad account and anxious business owner, after several meetings I decided to invest in a content creation agency to create UGC (user generated content) to help increase our results asap. To only wait 7+ months to receive half of the paid (another $7k) videos that had mispronounced our brand / ingredients and completely missed our brief.
Throughout this process I realised, these companies are capitalising on business owners fears, luring them in with promises then under delivery and wiping their hands with no help or explanation before moving onto the next.
Education is key and that is what this toolkit is, your guide to learn how to utilise social media, content creation and influencers to grow your brand instead of investing into companies who will promise the world and leave you with nothing but cashflow issues.
learn more through Authentic Verdict Podcast
Looking for 1 on 1 coaching to scale your business?
No more products available for purchase