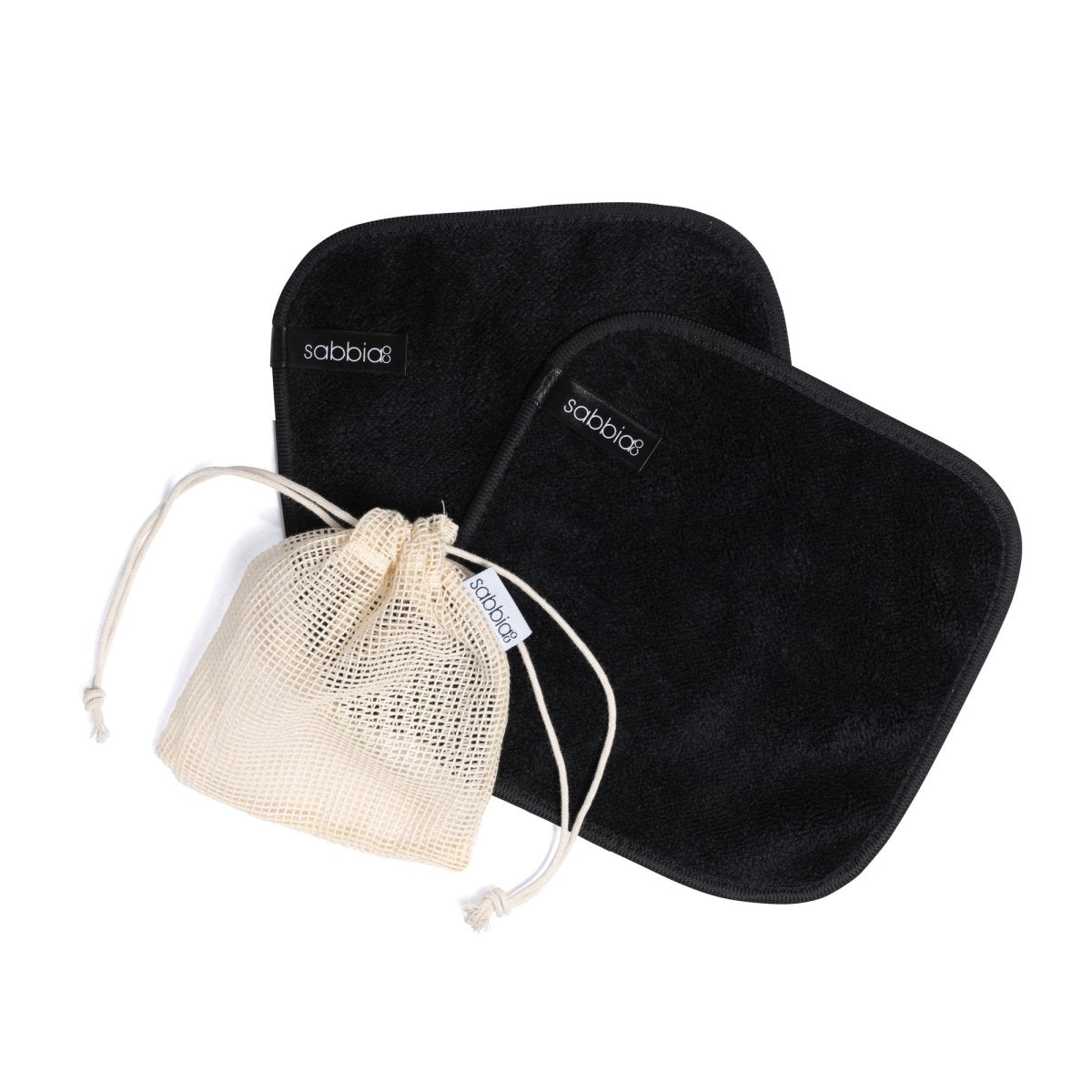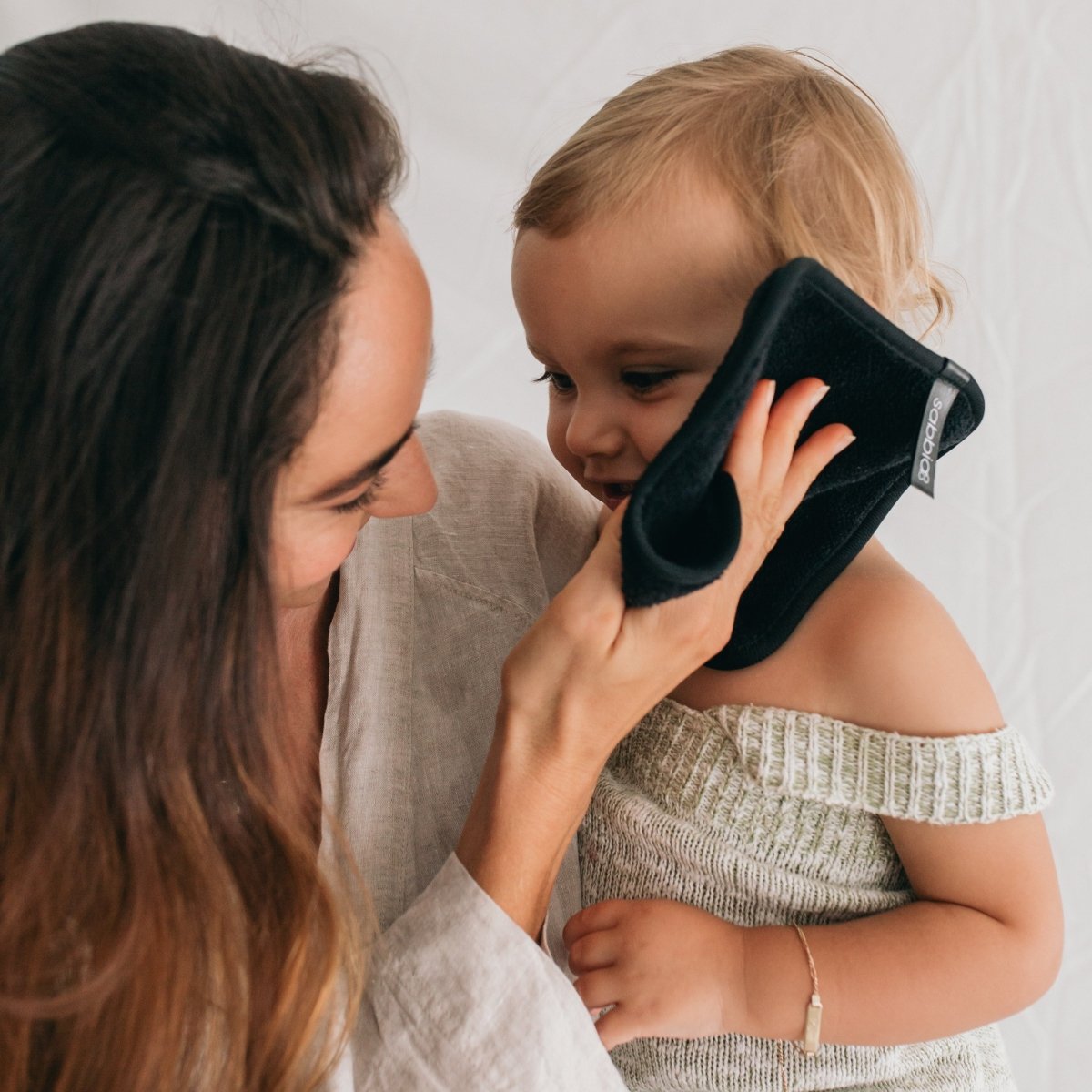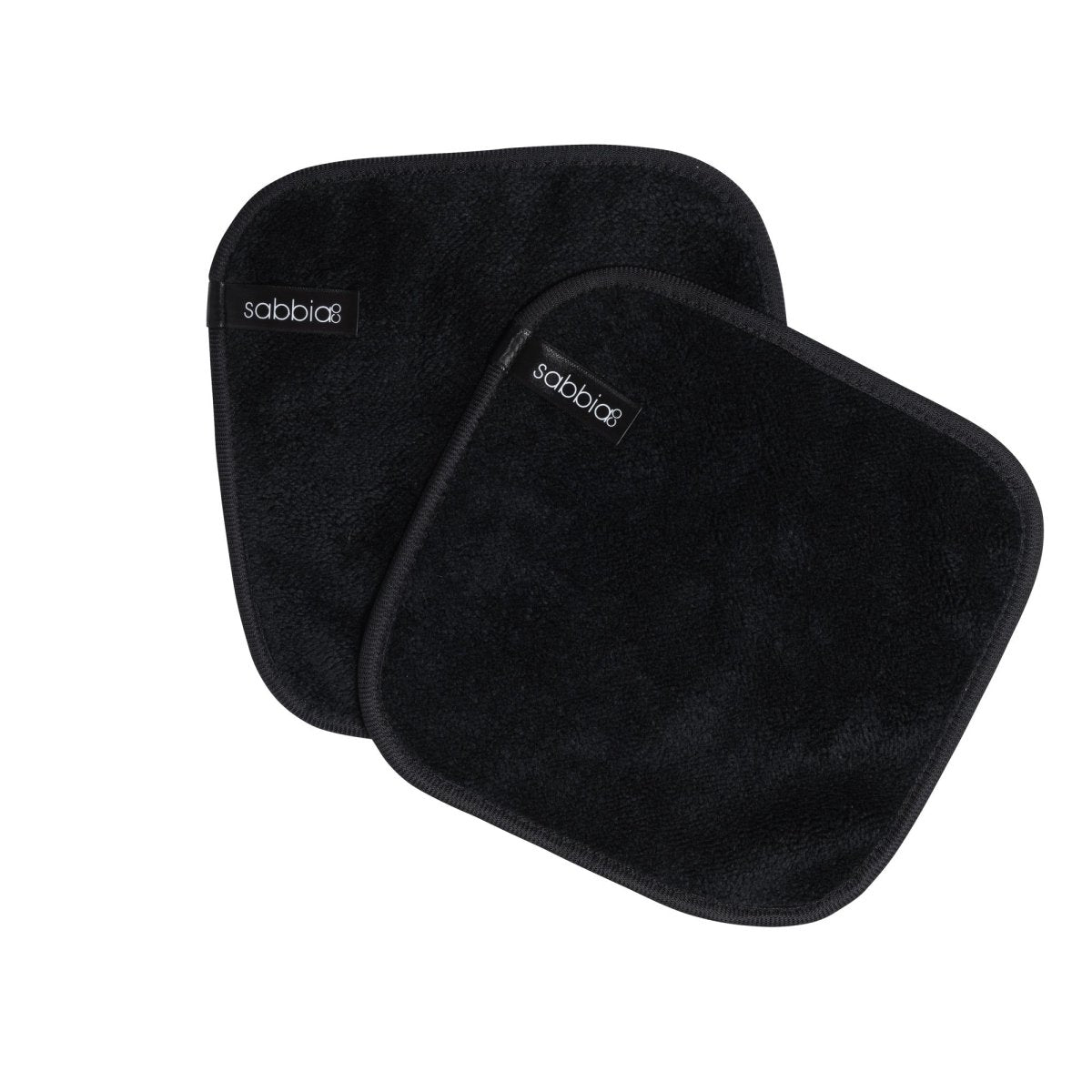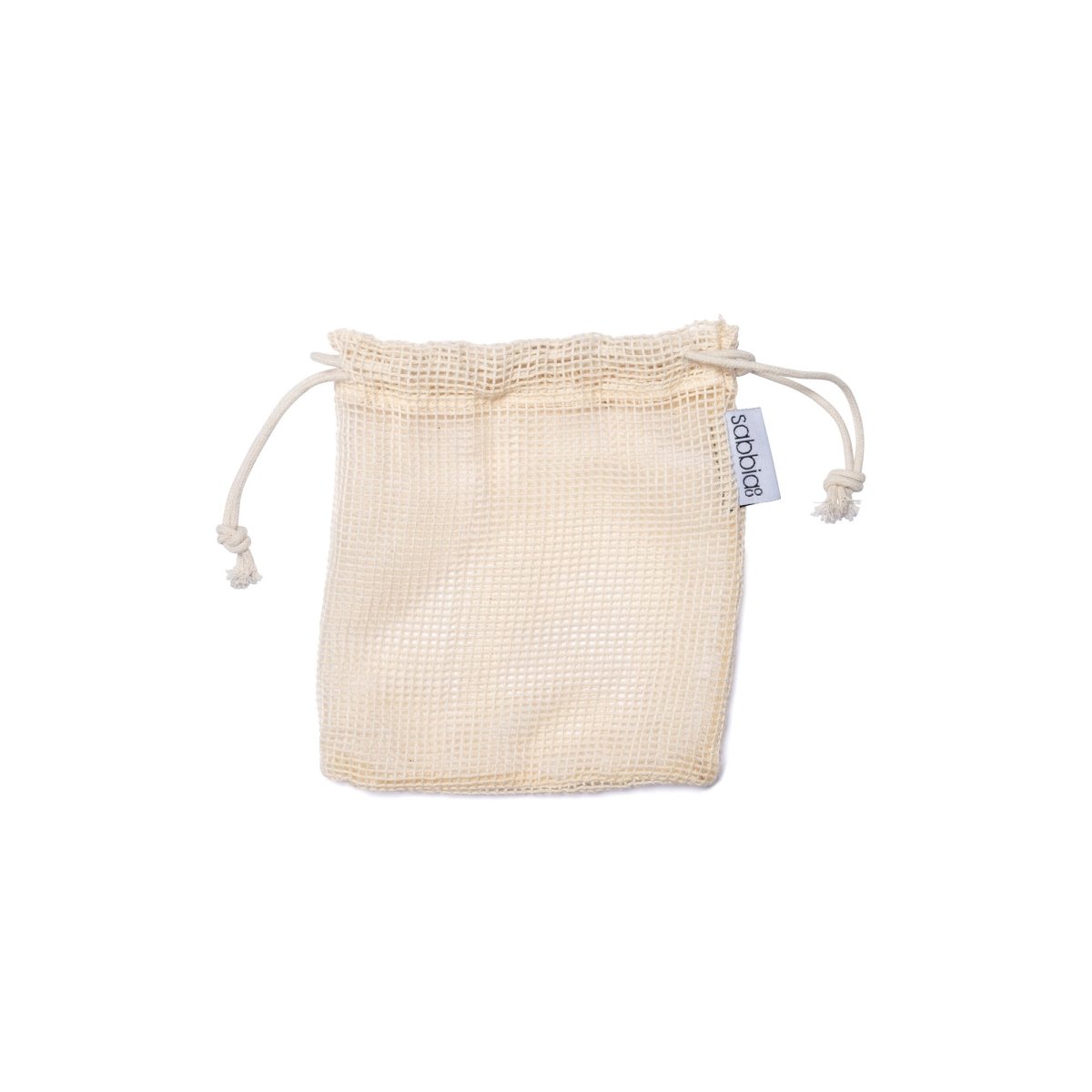 Description
The removal kit is your go-to makeup, zinc, face mask removal, and cleansing skin kit.   
Sabbia Co's removal kit comes with 2 x Reusable Makeup Removal Cloths + FREE wash bag - perfect eco-friendly alternatives to replace single-use pads/wipes/balls. Each reusable cloth will last over 200 washes depending on use/care, roughly replacing over 1,000 makeup wipes annually - YES!  
How To
Step 1: Soak Reusable Makeup Removal Cloth in water and remove makeup, sunscreen and zinc by gently using a circular motion all over your face, rinse and repeat as many times as necessary. Once complete rinse with water and natural soap and hang to dry.
Care / Ingredients
Before using your tools make sure you pop the reusable tools (makeup pad, cotton pad, and headband) in the washing machine like you would with new undies.
After each use hand washes with warm water andnatural soap, hang to dry. Sabbia Co recommends washing weekly with your black clothes. Place the cloths in a laundry bag to avoid losing them in the wash.  

Being washable and reusable means you can use them, wash them, and reuse them again. Each reusable pad will last over 200 washes depending on use/care.
 

Ingredients:
 Cotton and bamboo fiber blend. *You can return your pads to us for up-cycling or alternatively give them a second life by using them as bathroom, kitchen, or all-purpose cleaners. Please read here to learn more. 
Pregnancy / Baby Care Info
Reusable bamboo cloths to gently remove makeup and SPF for mums and use in baby baths, to remove SPF and food while out.
Increase your results with:
FAQ
Can I put these in the washing machine?
The removal kit last over 200 washes! Replacing over 1,000 make up wipes!
You can put in the washing machine with your dark cloths or hand wash with our cleansing bar.
How will this help my skin?
Simple, effective, and deep cleaning, these pads will remove makeup, zinc, face masks with just WATER like nothing you have ever experienced, leaving your face fresh, glowing, and silky smooth. The soft reusable cotton pads are gentle and durable for makeup removal and cleansing. 
How can I refill / recycle this product?
Shipping
Fast shipping
Daily 2pm dispatch MON - THURS.
+ local pickup MON-THURS
Order tracking
Once your order has been shipped you will recieve your tracking #.
Get in touch
If you have a question please email sabbiasquad@sabbiaco.com
Where does it fit in my routine?
In the AM
At Sabbia Co we personally do a water cleanse as soon as we wake, then follow with Collagen C Serum (plus an extra pump for under those sleepy eyes!). Then after exercise use the cleanser with konjac sponge followed by our AM skincare (mist, serum, moisturiser, oil, SPF and BB cream).
In the PM
First cleanse with the removal kit and water, followed buy konjac sponge and cleanser. Once the skin is cleansed you can follow with PM skincare (mist, serum, moisturiser, oil and facial tools).
Absolutely love the removal cloths!
I loved this so much I bought another one! Removes makeup without a problem and feels nice and soft. Highly recommend. :)
Love these!
Absolutely love the removal kit! The cloths are amazing at removing all make up and any impurities on my face. Thankyou!
WOW!
Holy DAMN! These cloths are something else! Never using baby/makeup wipes again. For work i wear makeup daily including with all the eye makeup you can find, so my eyes after cleansing twice and using makeup remover to get my eye makeup off still leave me with panda eyes. Now after getting these cloths i use hot water and only have to wipe my eyes twice and it's completely gone!
AMAZING!
I love these removal pads! So easy to get off my makeup, and have found that my breakouts have significantly reduced because it's completely removing everything.
Highly highly recommend!!