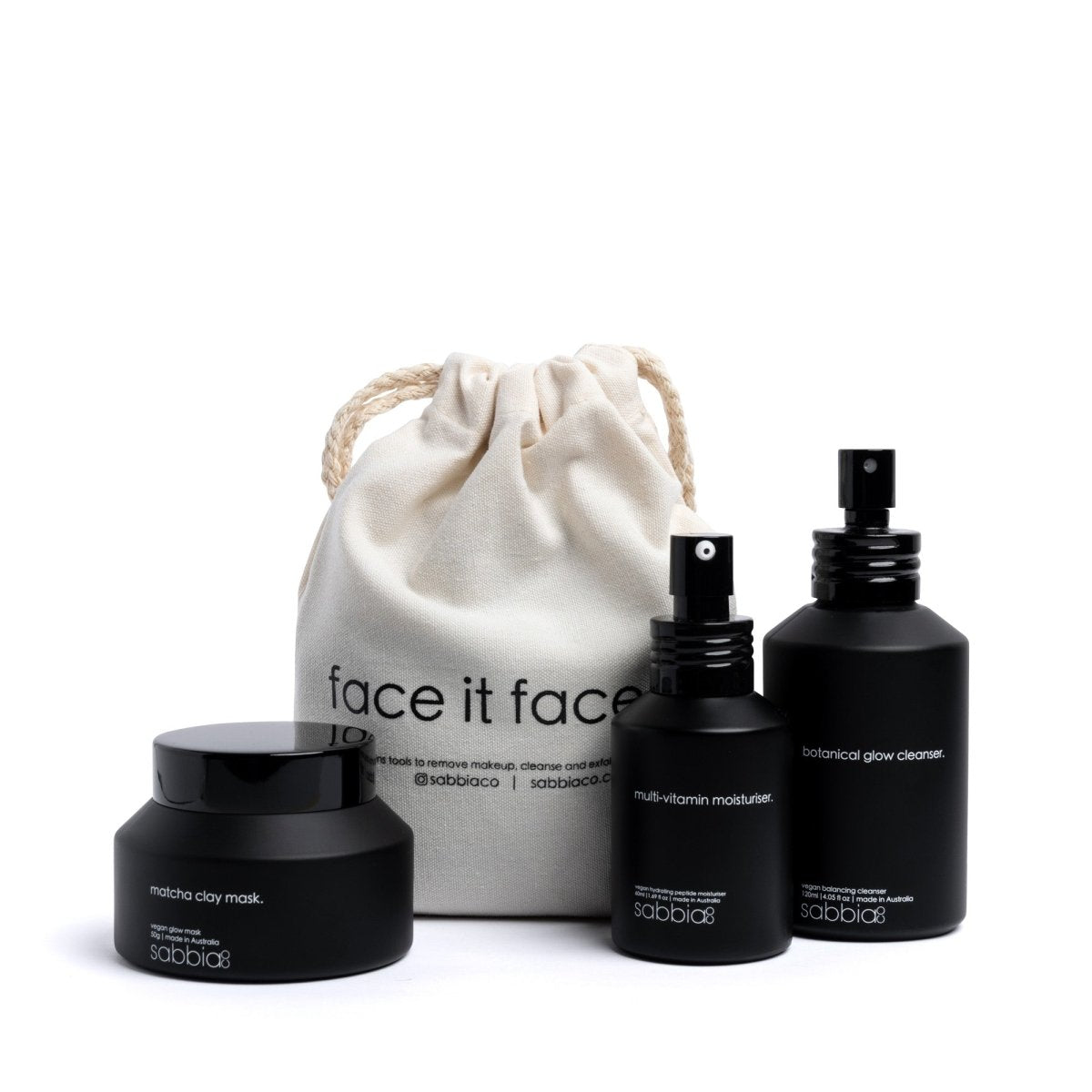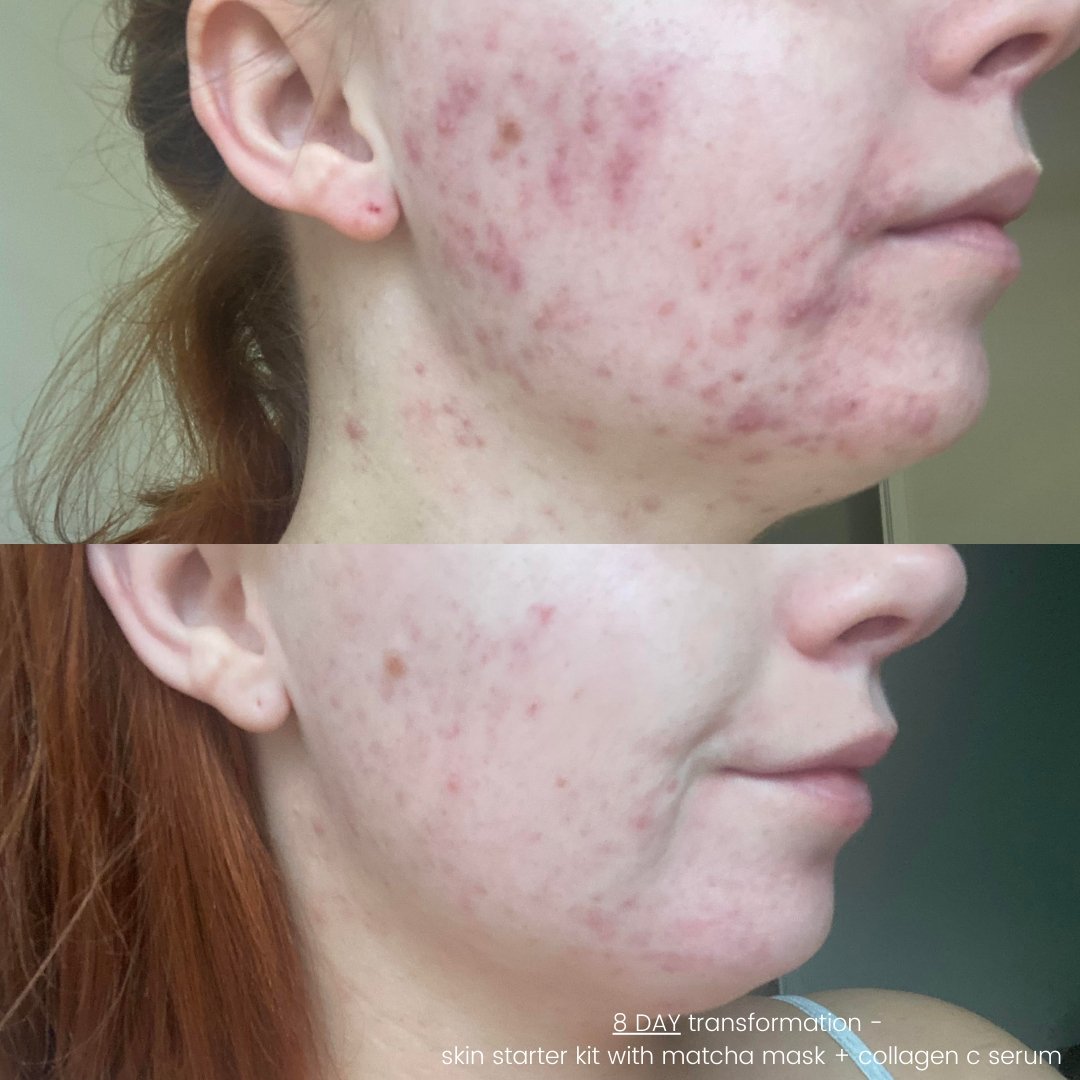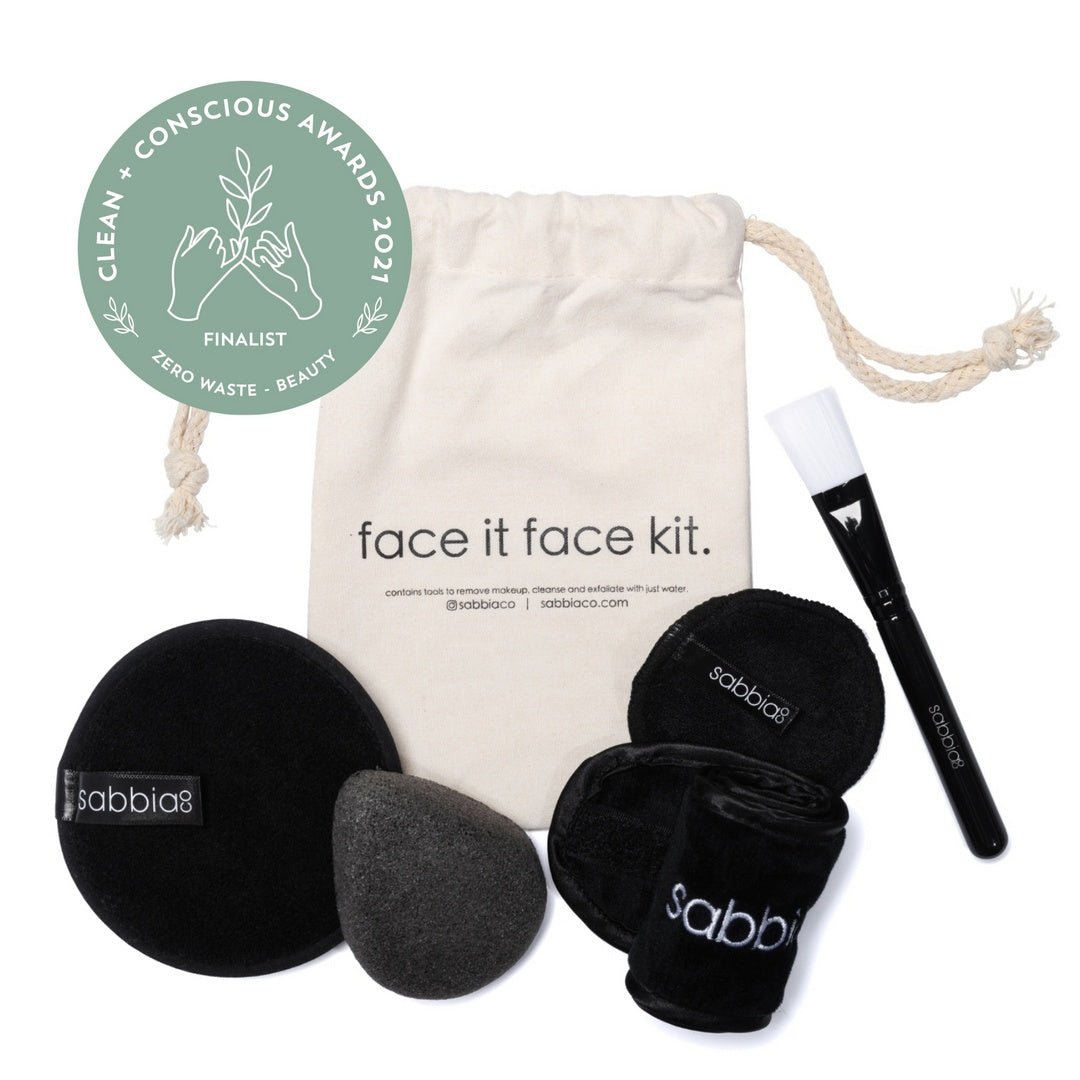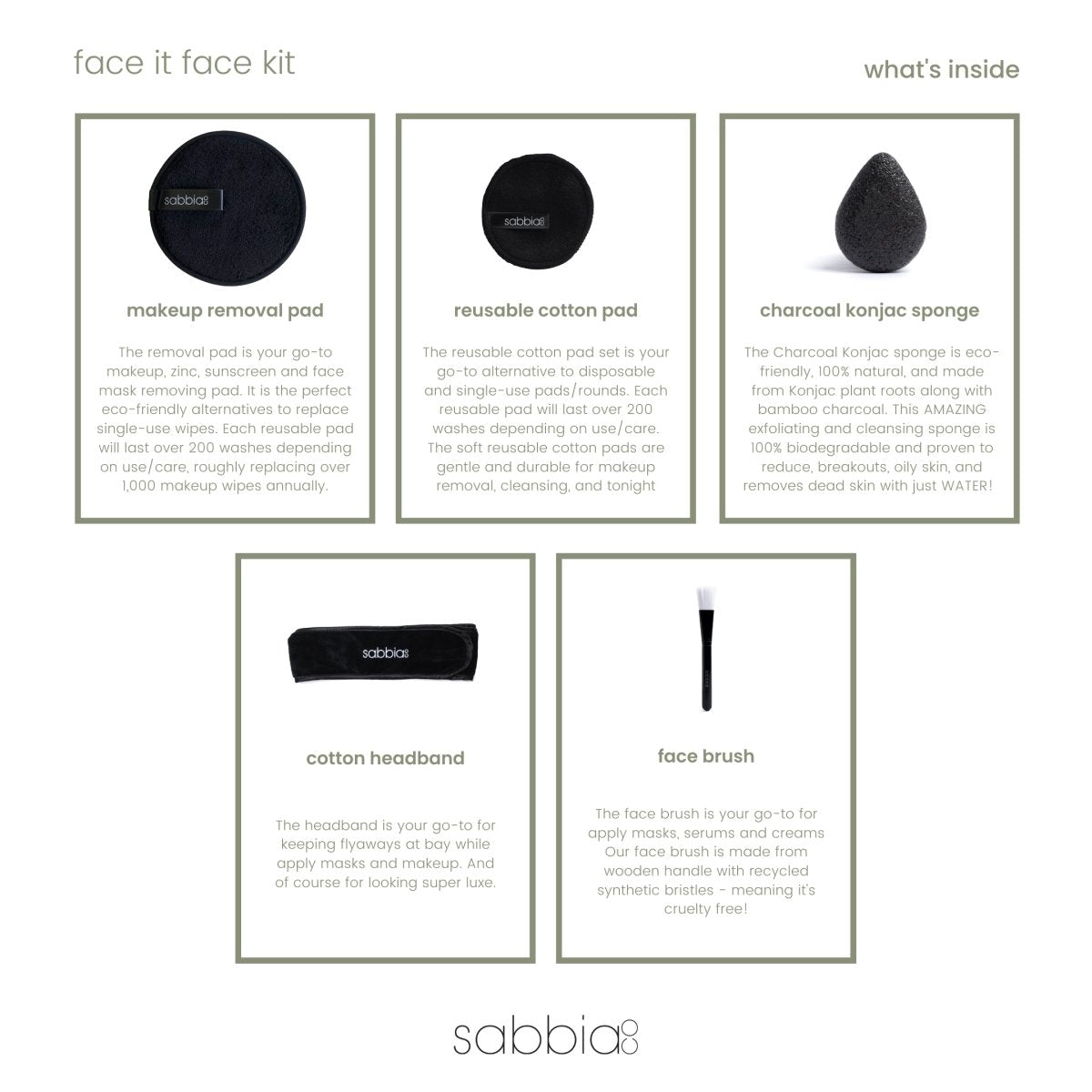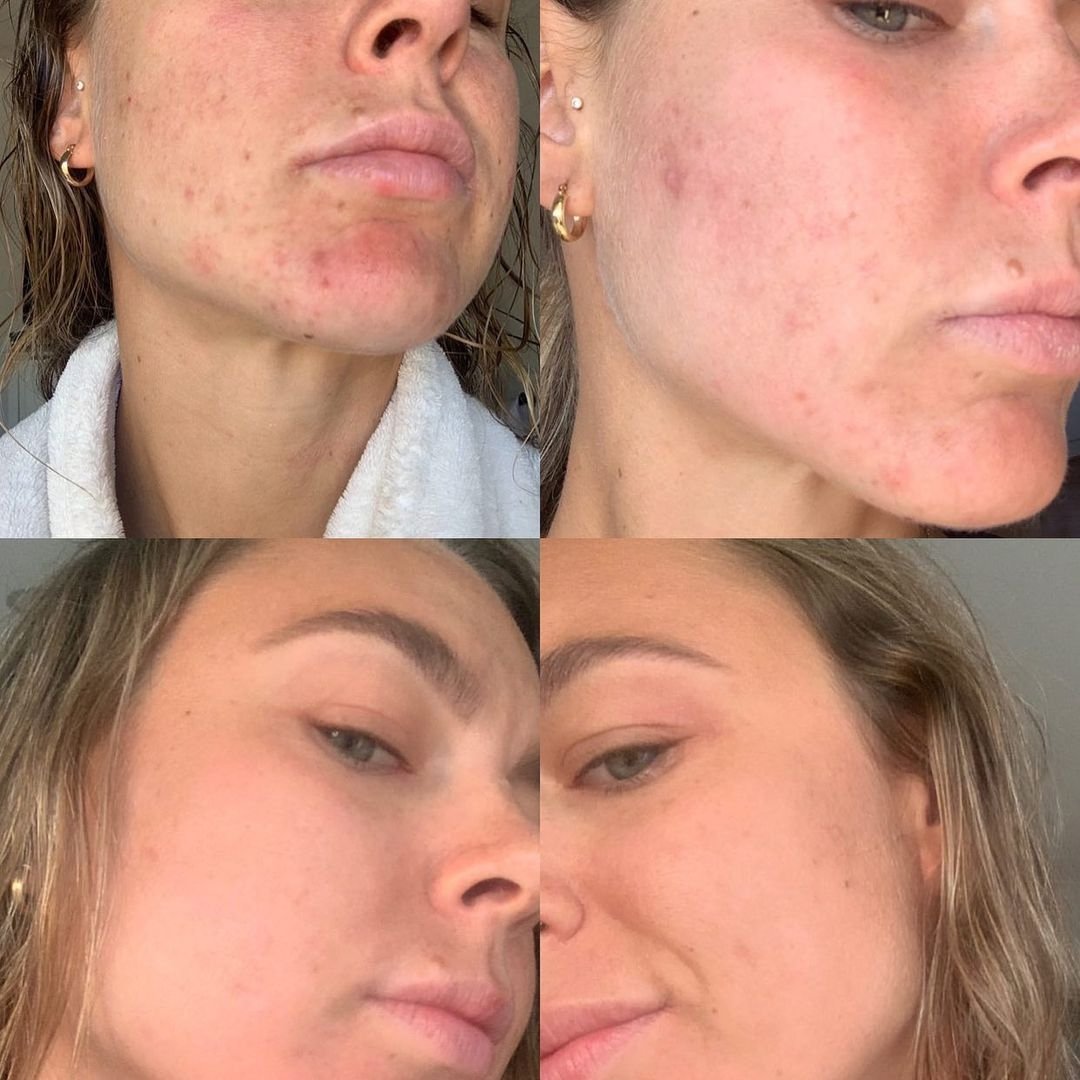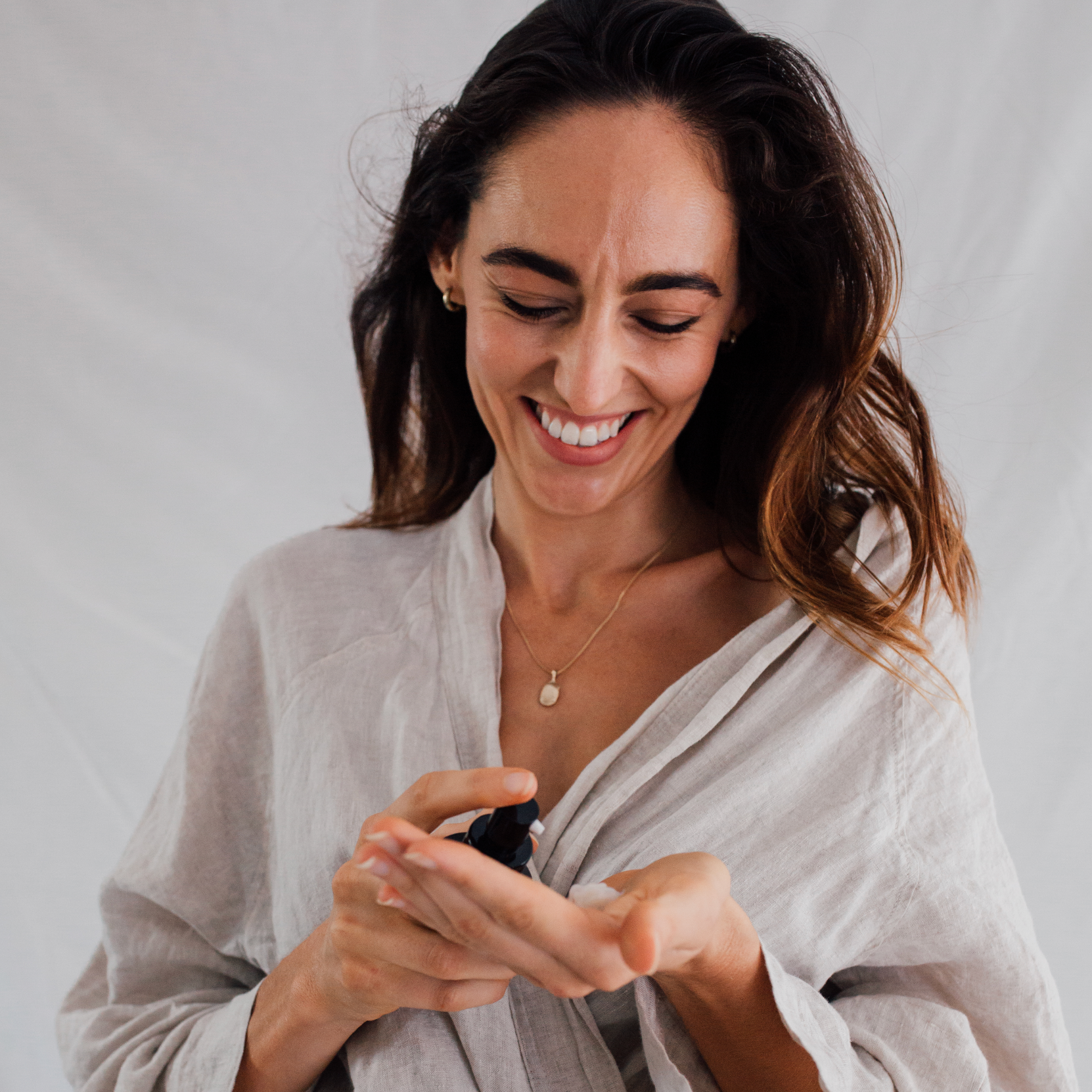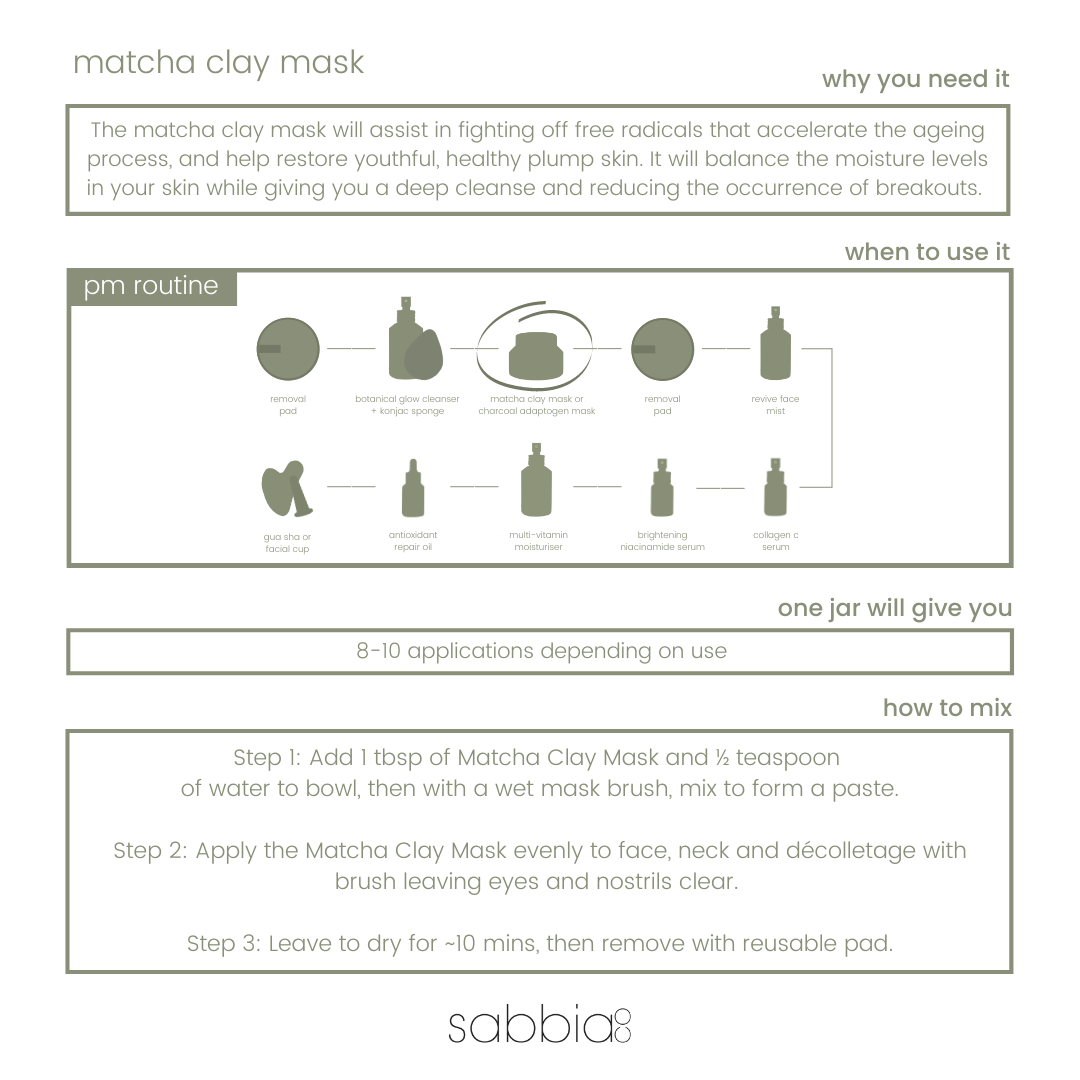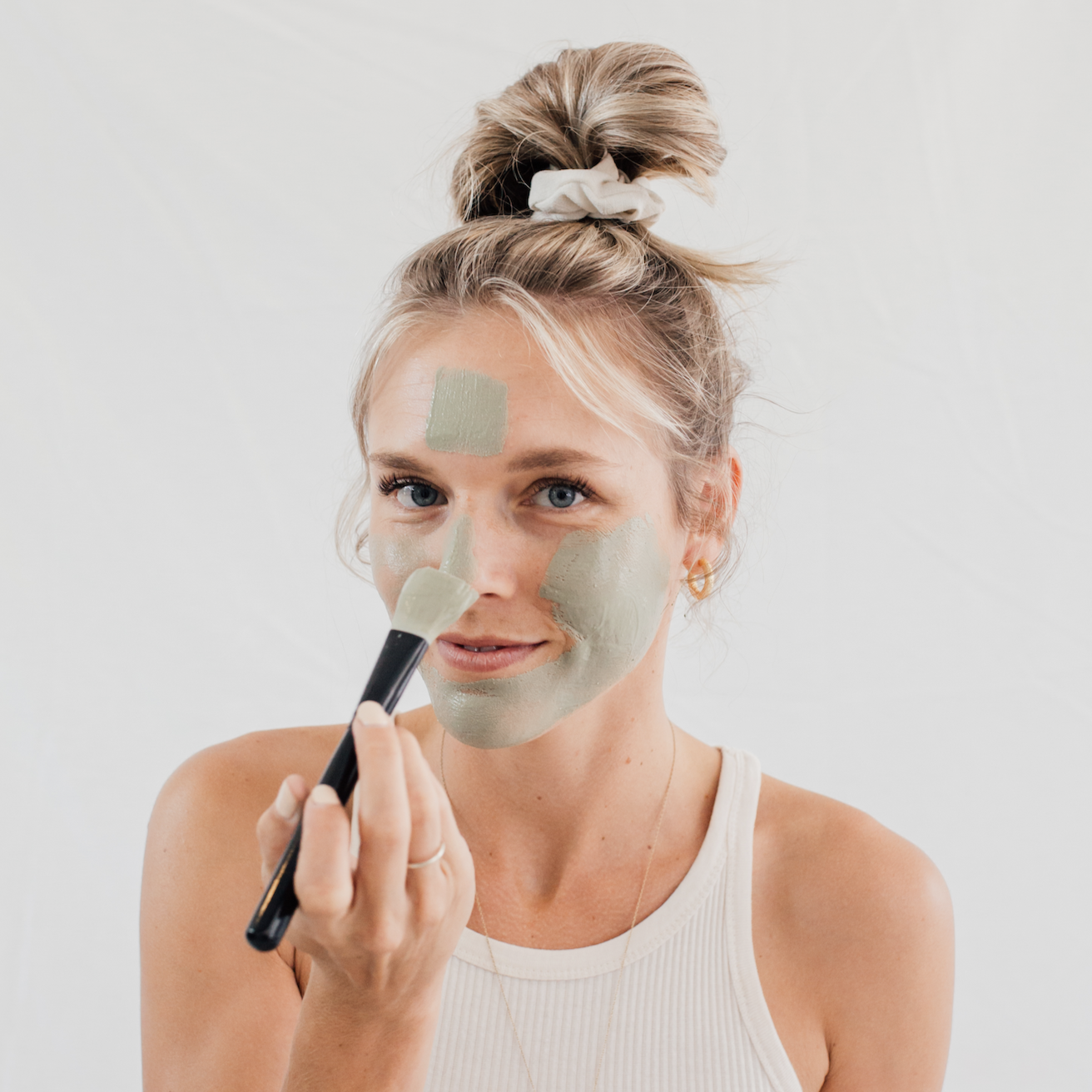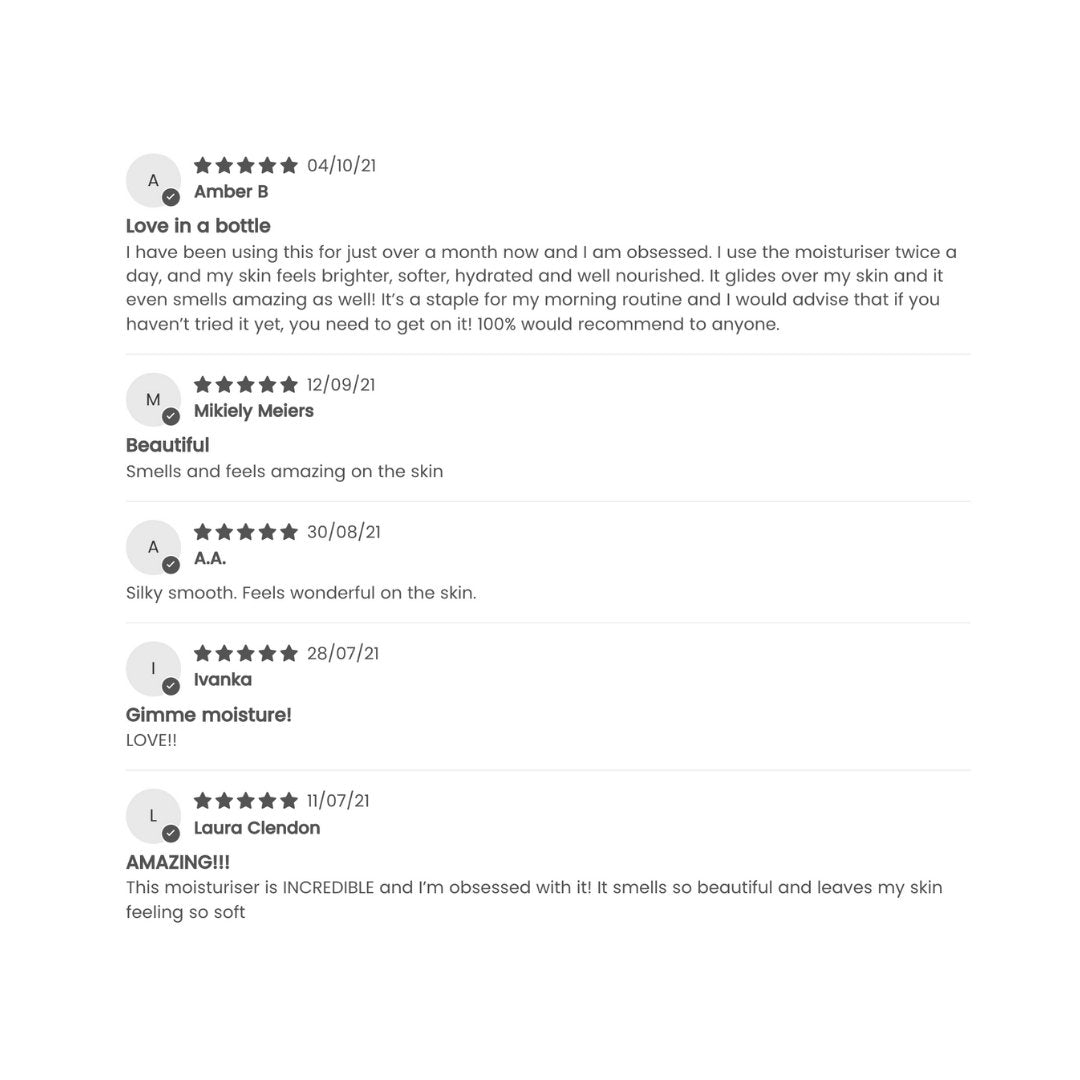 skin starter kit | matcha
$108.00
Regular price
$155.00
off
RESTOCKED for the 10th time!
"I have been using this for around 4 months and have noticed a significant change in the appearance of my skin."
Description
The starter kit has our 4 best-selling products to cleanse, exfoliate, hydrate and repair the skin, with your choice of a face mask depending on your skin needs. 
Currently 30% off which means you save $70 + get FREE shipping.
Includes;
1 x face it face kit
1 x botanical glow cleanser
1 x multi-vitamin moisturiser
1 x matcha clay mask
Suitable for all skin types, Sabbia Co's 
face it face kit has a unique set of plant-based cleansing and skin-loving tools. This luxe kit will rejuvenate your skin while reducing blemishes, breakouts, oily skin, and remove makeup with just WATER!
Paired with our incredible 
multi-vitamin moisturiser, and hydrating
matcha clay mask to detoxify, revitalise and purify problematic skin. 
** cannot be purchased with a discount code as it is already discounted.
・What's In The Kit?
Face it Face Kit - 5 sustainable, reusable and biodegradable tools to cleanse, exfoliate and remove makeup with just water or your favourite cleanser.
Botanical Glow Cleanser - gentle naturally derived cleanser with White Willow Bark (Salicylic Acid), Organic Kakadu Plum, Turmeric and Calendula to deeply cleanse, balance, nourish and assist in reducing breakouts for a luminous glow.  
Multi-Vitamin Moisturiser - 4-in-1 overnight mask, primer and daily moisturiser formulated with Vegan Peptides, Hyaluronic Acid, Kakadu Plum and other plant extracts to deeply hydrate, repair the skin barrier, plump and assist in softening fine lines for a dewy luminous glow.That also doubles as an overnight hydrating mask.
Matcha Clay Mask - A 3-in-1 mask to detoxify, hydrate, revitalise and soothe problematic skin. Formulated with Matcha, Sea Kelp, Jojoba Beads and Australian Clay to reduce redness and calm irritated skin.Also doubles as a spot treatment.
・Suitable For
Here at Sabbia Co we pride ourselves in making skincare for EVERYONE! Our products are potent and effective while being gentle on sensitive skin.
Sabbia Co formulations have been developed by the Founder Katie herself after extensive research in Cosmetic Chemistry and Plant Based Medicine.
Sabbia Co products use high potency plant extracts to improve the skins health. This results in a healthy, more hydrated and repaired skin barrier. An impaired skin barrier is more often than not the cause of inflammation in the skin that presents instead as breakouts, redness, dryness and other skin concerns.
🥒 - Organic Plant Derived Ingredients
🌏 - Sustainably Sourced & Packaged
👩🏻‍🔬 - Super Effective
🦘 - Australian Made
🌱 - Non-toxic & Vegan
🏆 - Multi Award-Winning
⭐️ - 1500+ UNFILTERED 5-star reviews
・Pregnancy / Breastfeeding Info
Safe and effective levels of high-performing ingredients that assist with pregnancy breakouts and hydration loss. 
・How To
Before using your tools make sure you pop the reusable tools (makeup pad, cotton pad, and headband) in the washing machine like you would with new undies. Then soak your Konjac sponge in hot water to disinfect it and allow it to expand.  
Step 1: Use Cotton Headband to pull hair away from the face. 
Step 2: Soak Reusable Makeup Removal Pad in water and remove makeup.
Step 3: Soak Charcoal Konjac Sponge in water and cleanse/gently exfoliate. This product can be used with just water or add your Botanical Glow Cleanser for a double cleanse.
Step 4: Apply toner or cleanser to Reusable Cotton Pad and cleanse/tone. 
Step 5: Apply face mask or treatment with Face Brush. 
Step 6: Use your clay mask 2-3 times a week depending on desired results. Mix a small amount of mask powder with water to form a paste. Ratio tips: 1 tablespoon powder with ½ teaspoon water.    
Step 7: Apply mask evenly with application brush leaving eyes and nostrils clear.      
Step 8: Relax for 5-10 minutes as the mask begins to dry. Any excess clay can be used on the neck and décolletage.
Step 9: Rinse off with water and follow with Multi-Vitamin Moisturiser.

* Moisturiser can be used morning and night after cleansing.
 Learn more about layering skincare here.
Increase your results with:
skin starter kit | matcha
$108.00 USD
Regular price
$155.00 USD
REAL customer results & reviews
Real People, Real Results
In a clinical study on 30 women, after 4 weeks of use. Subjects of all skin types, ages and ethnicities.
After a single use
• 100% said their skin was brighter
• 96.65% noticed a healthy glow
In just two weeks
• 100% showed improved skin texture
• 96.65% said the product reduced breakouts
• 96.65% said the product revitalised and brightened the skin
FAQ
Is this the right mask for me?
The matcha clay mask is suited for all skin types, espcally sensitive skin. Tagreting the flowing skin concerns manage breakouts, reduce congestion, balance skin and support natural glow.  
This mask will fight off free radicals that accelerate the ageing process, and help to restore youthful, healthy PLUMP skin. It will balance the moisture levels in your skin while giving you a deep cleanse and reducing the occurrence of breakouts. 
How will this help my skin?
Packed full of Australian vegan ingredients to treat congested, dull, stressed and problematic skin. The Matcha Green Tea assists in cooling, soothing and reducing redness.
While our hero ingredient Organic Tasmanian Kelp Extract which is packed full of antioxidant Vitamins A, B, C  & E, Calcium, Zinc, Iron & an abundance of amino acids, which helps your skin to plump up and smooth out fine lines with its anti-aging properties.
How can I refill / recycle this product?
Shipping
Fast shipping
Daily 2pm dispatch MON - THURS.
+ local pickup MON-THURS
Order tracking
Once your order has been shipped you will recieve your tracking #.
Get in touch
If you have a question please email sabbiasquad@sabbiaco.com
loved by 20,000+ customers. loved by editors. soon to be loved by YOU.
Where does it fit in my routine?
In the AM
At Sabbia Co we personally do a water cleanse as soon as we wake, then follow with Collagen C Serum (plus an extra pump for under those sleepy eyes!). Then after exercise use the cleanser with konjac sponge followed by our AM skincare (mist, serum, moisturiser, oil, SPF and BB cream).
In the PM
First cleanse with makeup pad/cloth and water, followed by konjac sponge and cleanser. Once the skin is cleansed you can follow with PM skincare (mist, serum, moisturiser, oil and facial tools).

* We recommend masking 2-3 times a week. Always apply your mask to cleansed and exfoliated skin (mask after cleanser/konjac sponge and before applying skincare)
Can't believe my skin
I've never felt more confident in my skin since switching to sabbia. This kit is my go to and I have recently added in the bb cream and both serums and am loving them as well
Game changer
Obsessed with these products, the results are so quick. Wish I found them sooner
Perfect kit for aging skin
It has everything I need and I have noticed big improvements in my skin since using this kit and the collagen c serum
Very lush
I have been using this for around 4 months and have noticed a significant change in the appearance of my skin. I have used this in conjunction with the collagen c serum and brightening niacinamide serum and have noticed my scars from pimples disappearing as well as my skin looking healthier. It is also not a dry as it used to be.
latest from #sabbiasquad skin school
Finding the right products for your skin can be tricky, but layering your skincare correctly will help you prevent and treat issues. Knowing which products to use at what time...