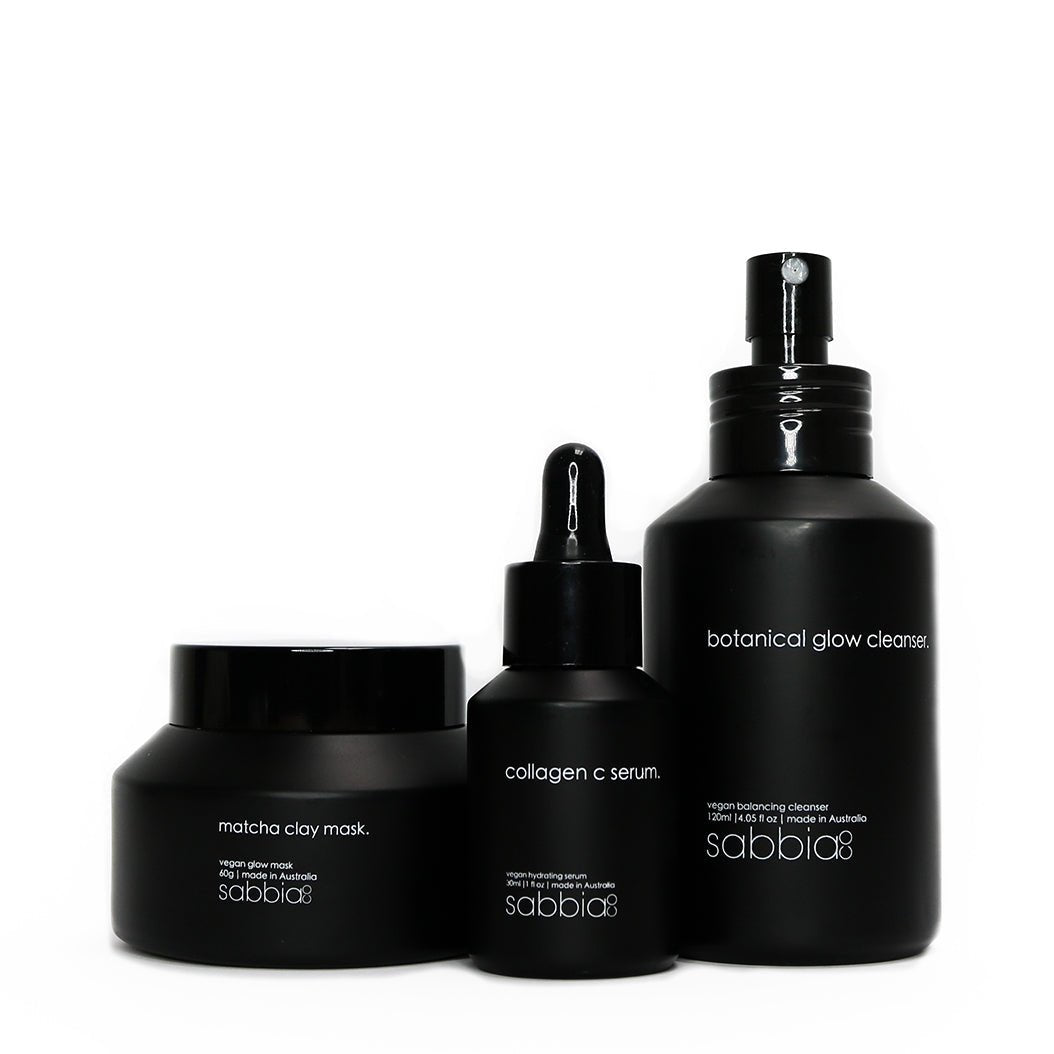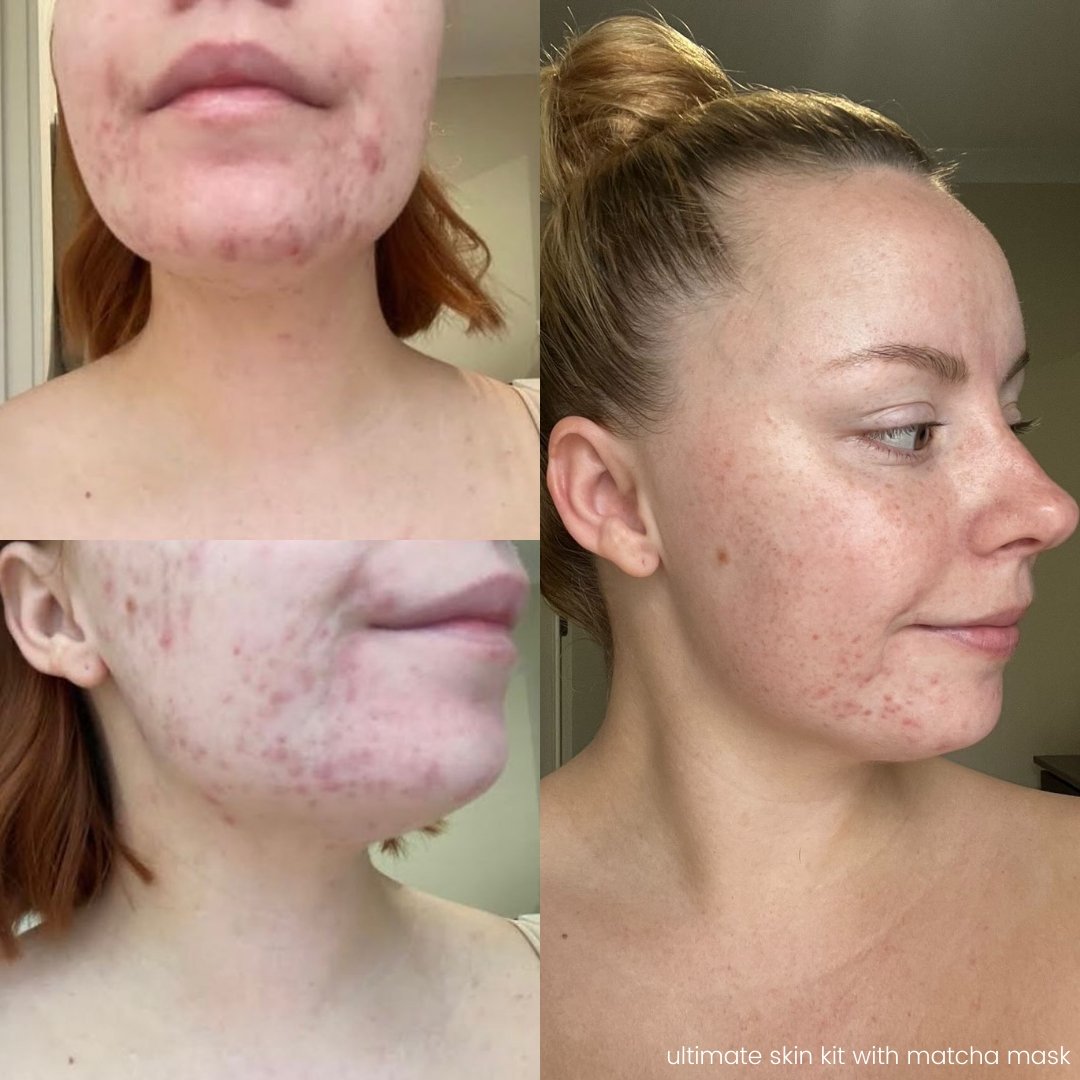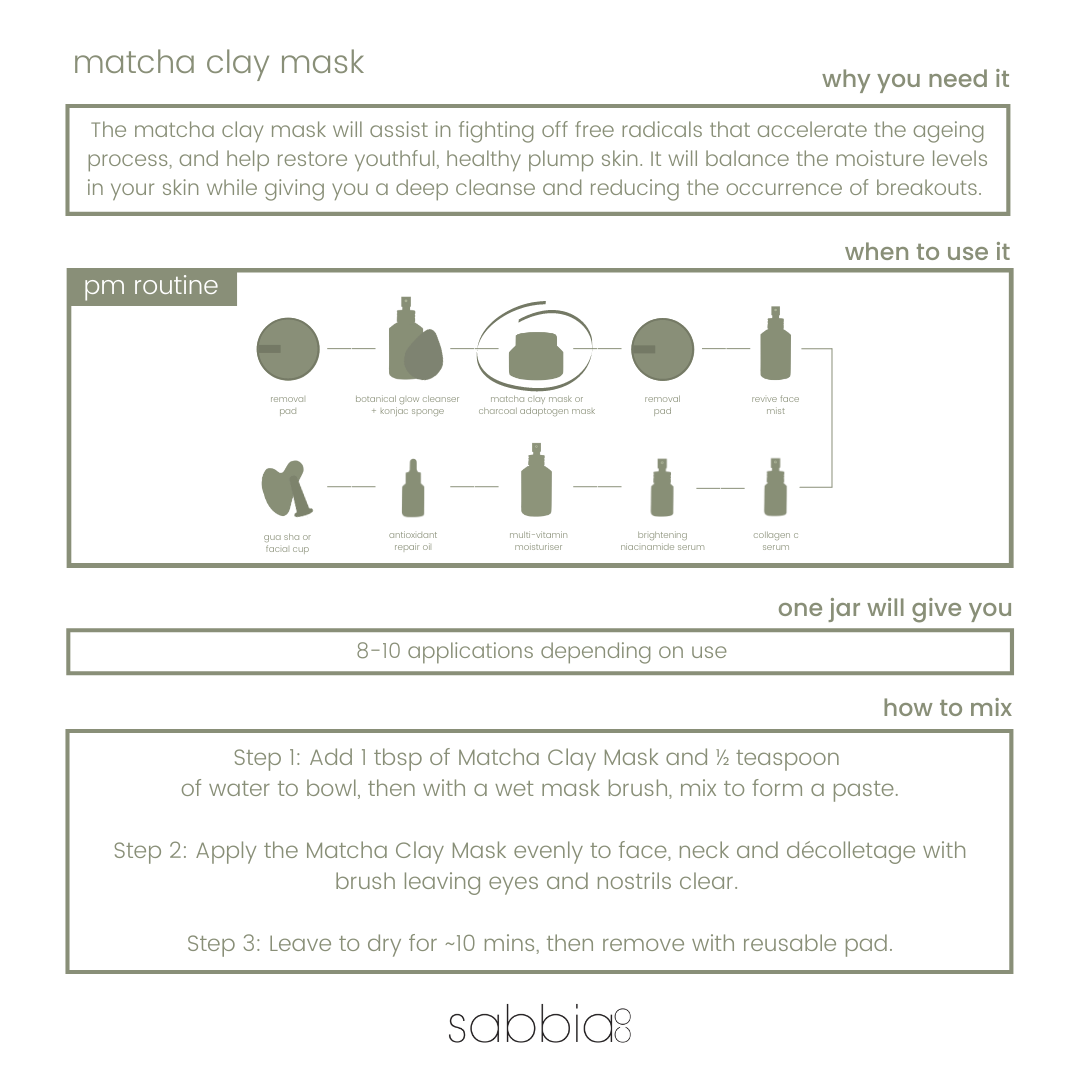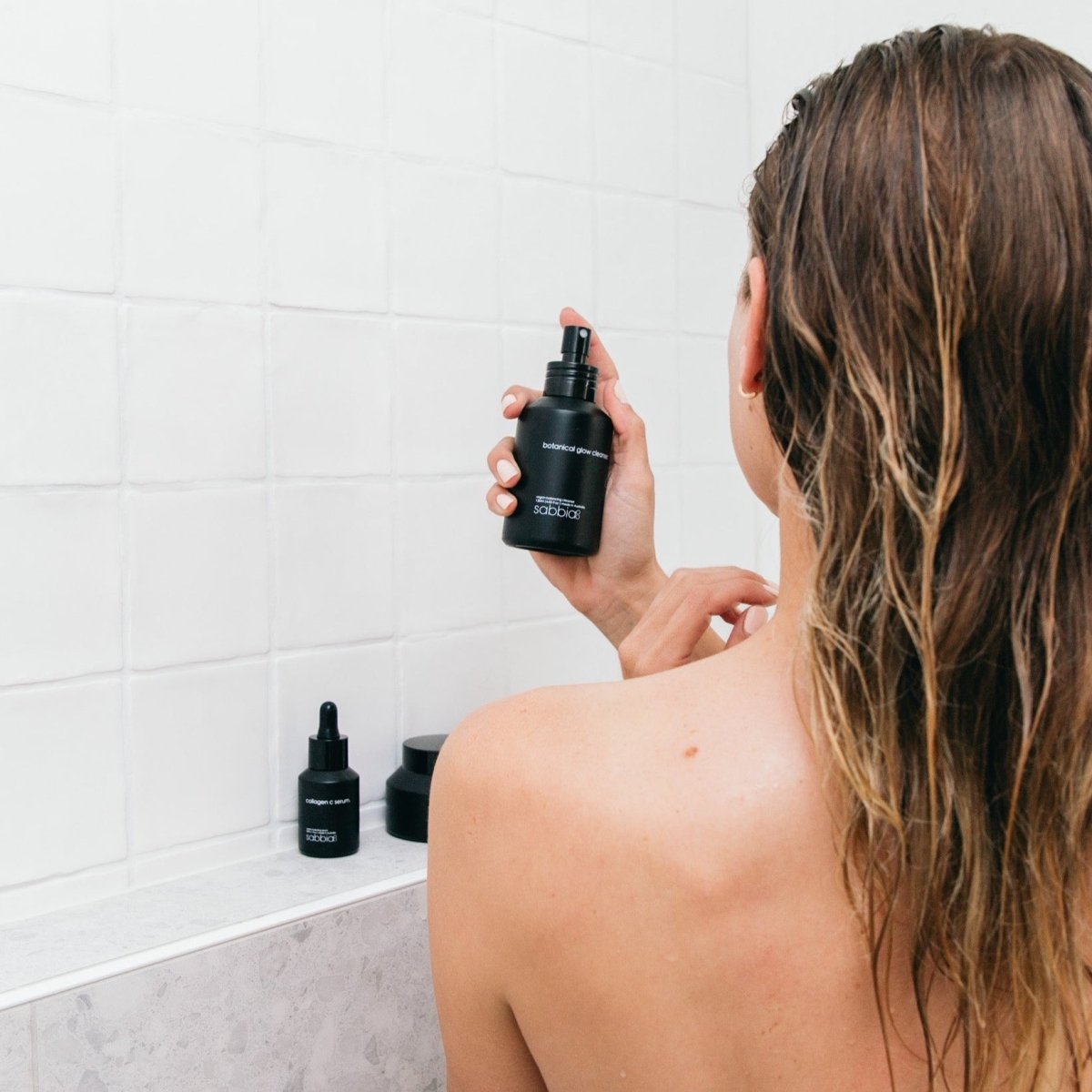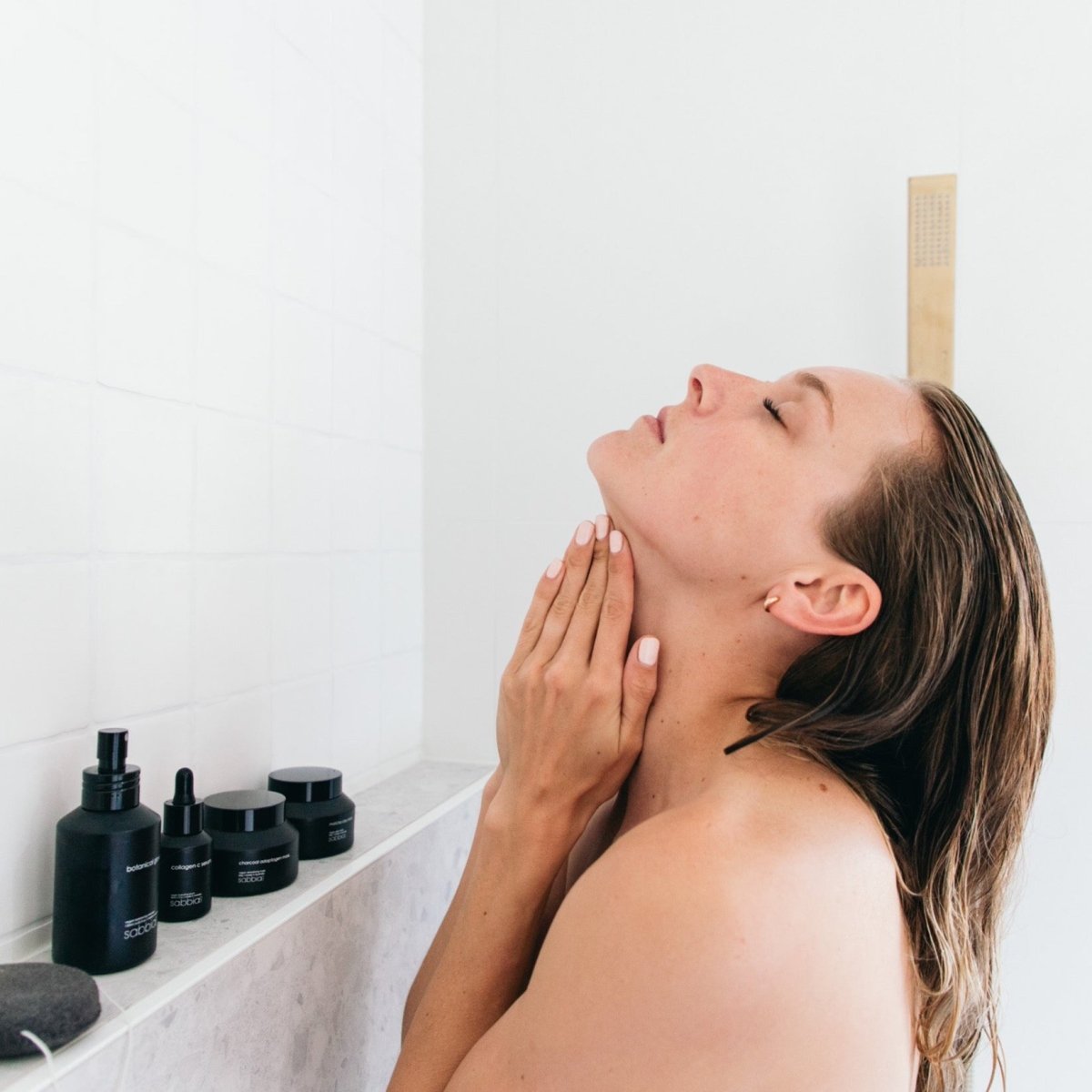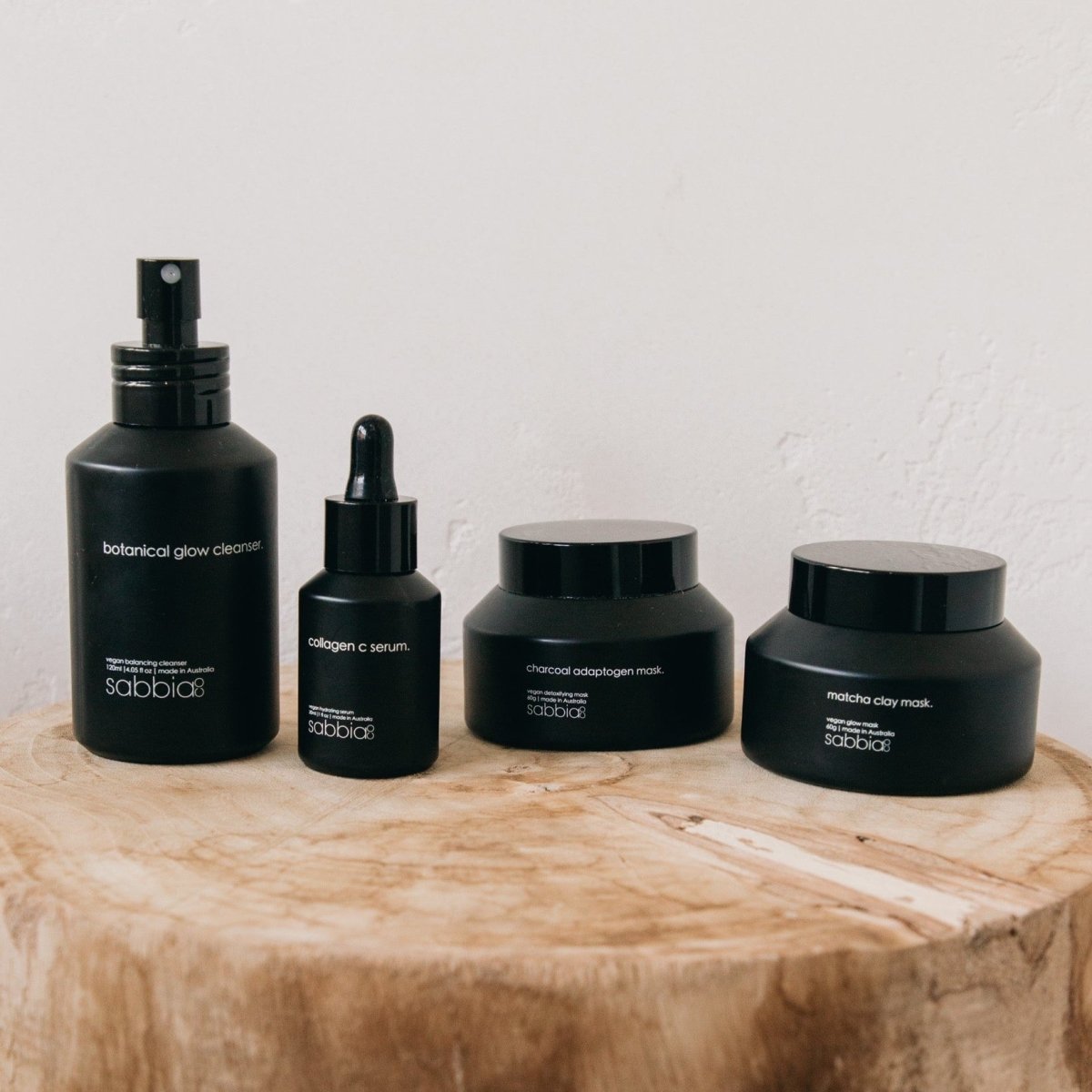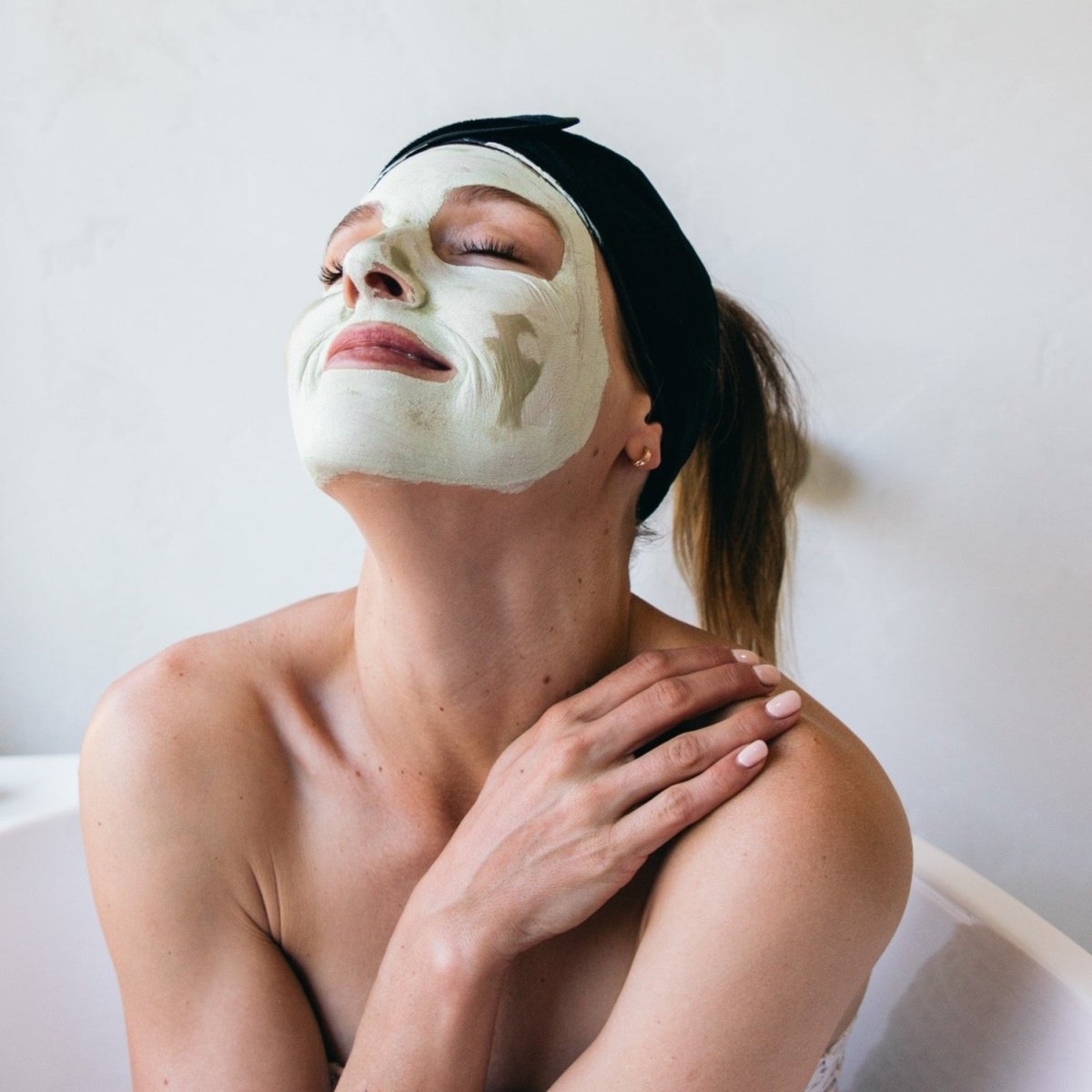 my skin kit | matcha
$109.00
Regular price
$128.00
off
"Changing skin appearance. I have been using this for around 4 months and have noticed a significant change in the appearance of my skin."
Description
The my skin kit is your go-to skincare pack to turn your skincare routine into a daily RITUAL of cleansing, pampering, hydrating and SELF LOVING!
Includes;
1 x botanical glow cleanser
1 x collagen c serum
1 x matcha clay mask 
** cannot be purchased with a discount code as it is already discounted.
How To
Step 1: Spray 2-3 pumps of Botanical Glow Cleanser to clean fingers or directly onto damp cheeks. This product can be used with just water or Charcoal Konjac Sponge.  
Step 2: Use your clay mask 2-3 times a week depending on desired results. Mix a small amount of mask powder with water to form a paste. Ratio tips: 1 tablespoon powder with ½ teaspoon water.      
Step 3: Apply mask evenly with application brush leaving eyes and nostrils clear.       
Step 4: Relax for 5-10 minutes as the mask begins to dry. Any excess clay can be used on the neck and décolletage.
Step 5: Rinse off with water and follow with Collagen C Serum.
* Serum can be used morning and night after cleansing and before applying moisturisers/oils.
Learn more about layering skincare here
Care / Ingredients
Go to individual product listings to see the full ingredient list and description.
Pregnancy / Breastfeeding Info
Safe and effective levels of high-performing ingredients that assist with pregnancy breakouts and hydration loss.

See individual product for more information.
Increase your results with:
my skin kit | matcha
$109.00 USD
Regular price
$128.00 USD
FAQ
Why is the mask a DIY powder mask?
We have created the mask to be as sustainable as possible. The powder allows the product to last longer without it drying out. It also allows you to create the mask to your desired consistency. You can make the mask as thick/thin as you like.
How will this help my skin?
Go to skincare products that are packed with Australian vegan ingredients that hydrate, treat, cleanse and purify your skin. Leaving your skin with a healthy complexion.
How can I refill / recycle this product?
Shipping
Fast shipping
Daily 2pm dispatch MON - THURS.
+ local pickup MON-THURS
Order tracking
Once your order has been shipped you will recieve your tracking #.
Get in touch
If you have a question please email sabbiasquad@sabbiaco.com
Where does it fit in my routine?
In the AM
At Sabbia Co we personally do a water cleanse as soon as we wake, then follow with Collagen C Serum (plus an extra pump for under those sleepy eyes!). Then after exercise use the cleanser with konjac sponge followed by our AM skincare (mist, serum, moisturiser, oil, SPF and BB cream).
In the PM
First cleanse with makeup pad/cloth and water, followed buy konjac sponge and cleanser. Once the skin is cleansed you can follow with PM skincare (mist, serum, moisturiser, oil and facial tools).
* We recommend masking 2-3 times a week. Always apply your mask to cleansed and exfoliated skin (mask after cleanser/konjac sponge and before applying skincare). 
Great improvements with my acne
This kit has in the matter of a few weeks managed to clean up my acne substantially! I have struggled with this my whole life and to be able to use something natural and gentle on my skin is a massive bonus. I will be continuing to purchase this brand and highly recommend this to others.
Love love love!
Sabbia co has made me want to invest in my skin and this kit is the perfect start! I use the cleanser with my konjac sponge and follow with the collagen. Skin improving by the day!