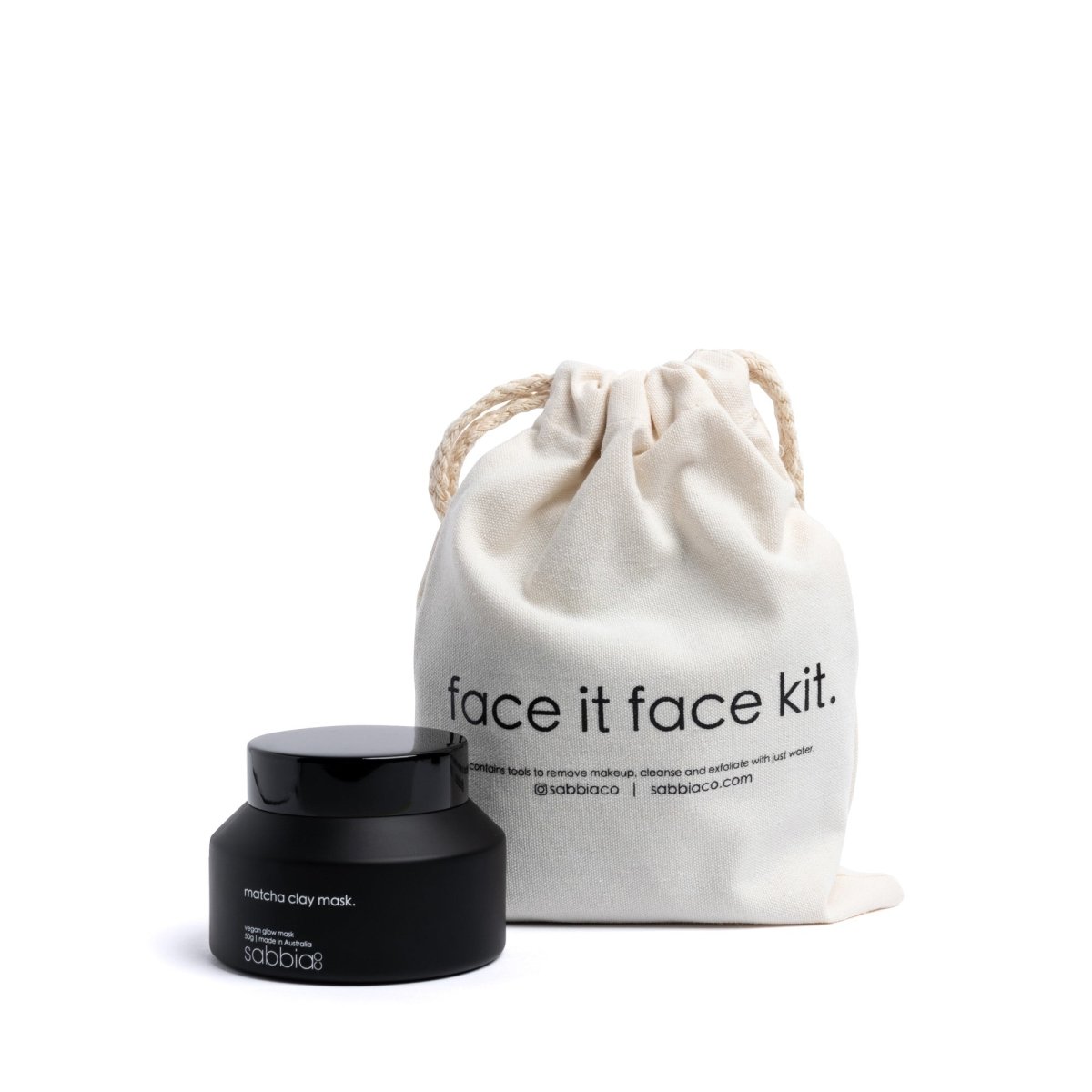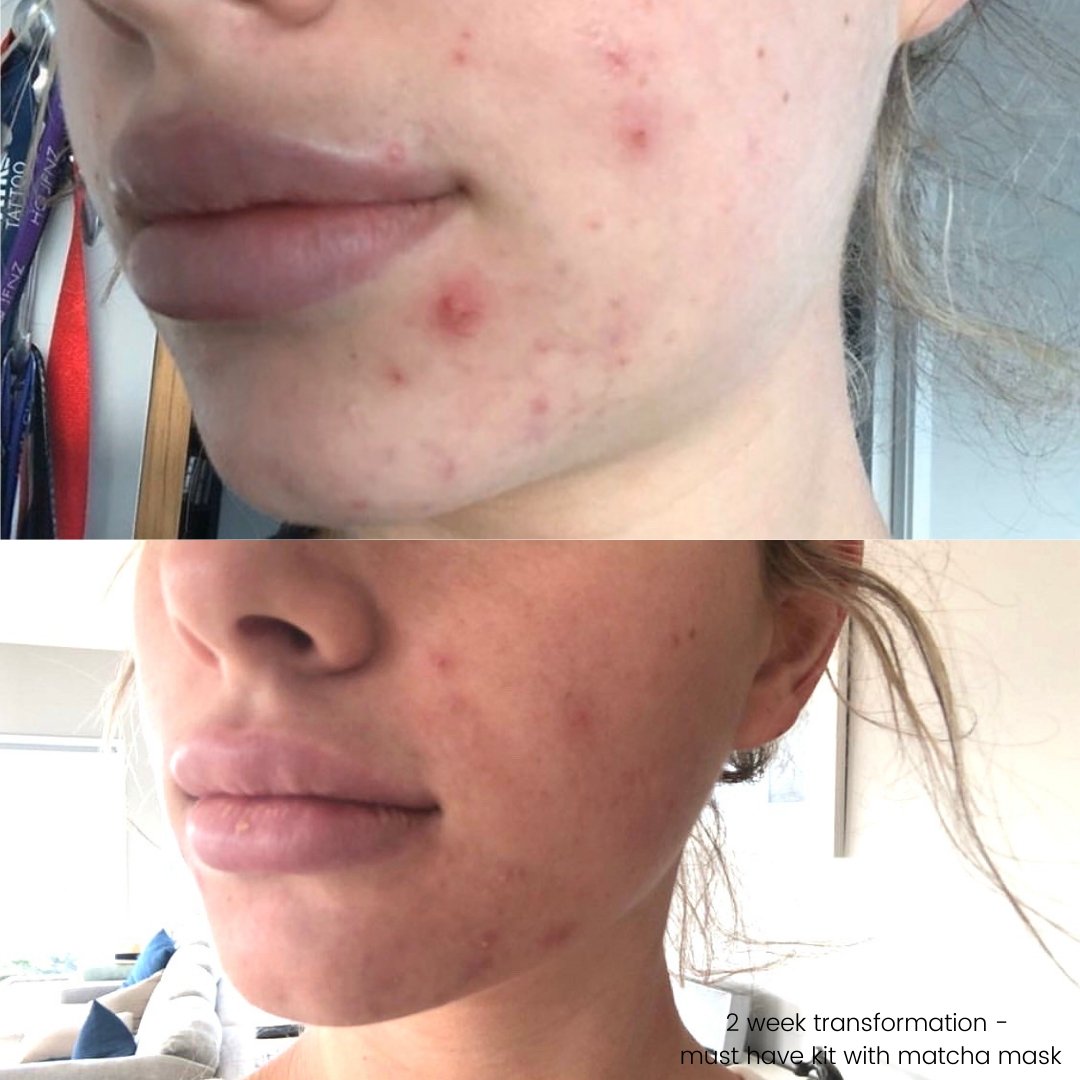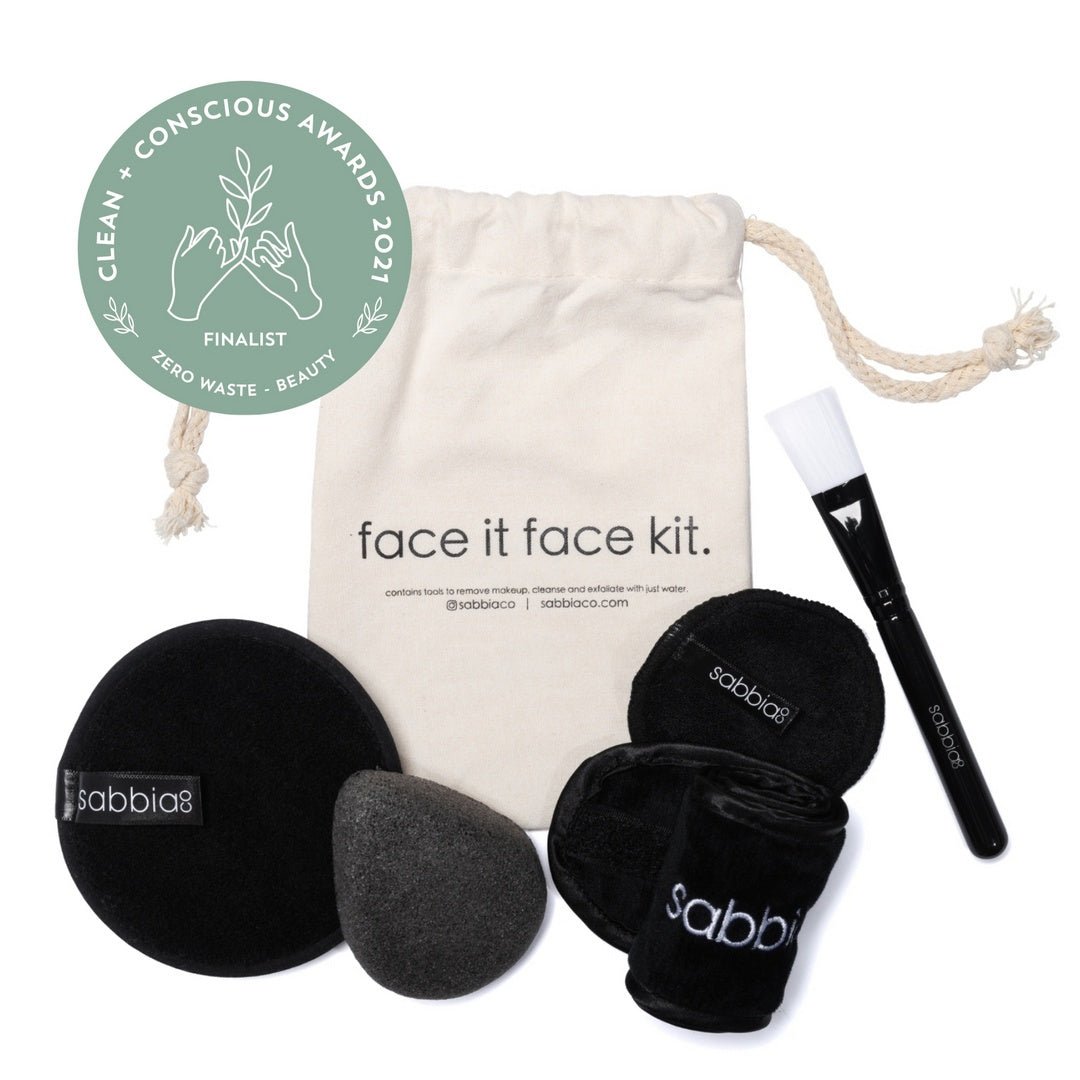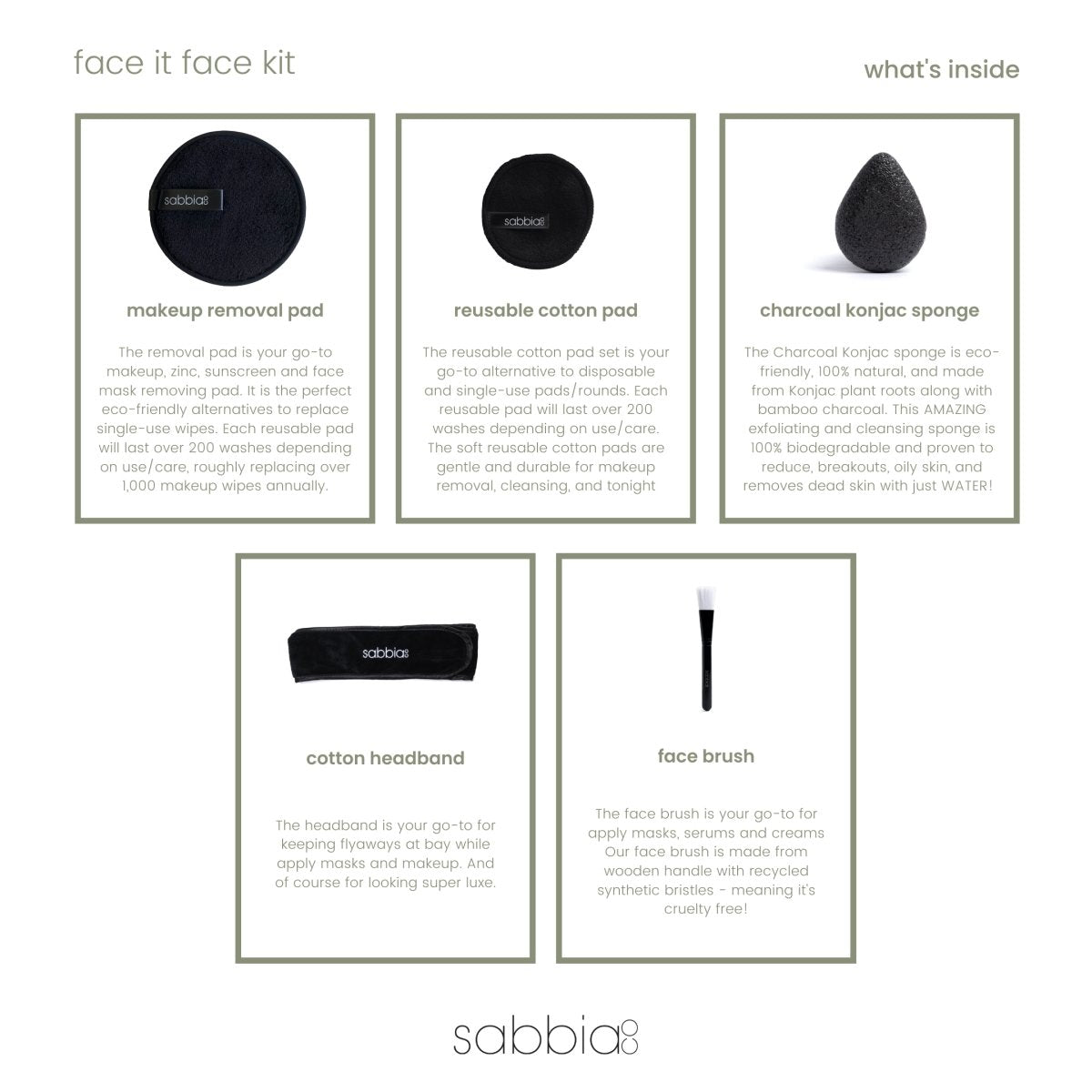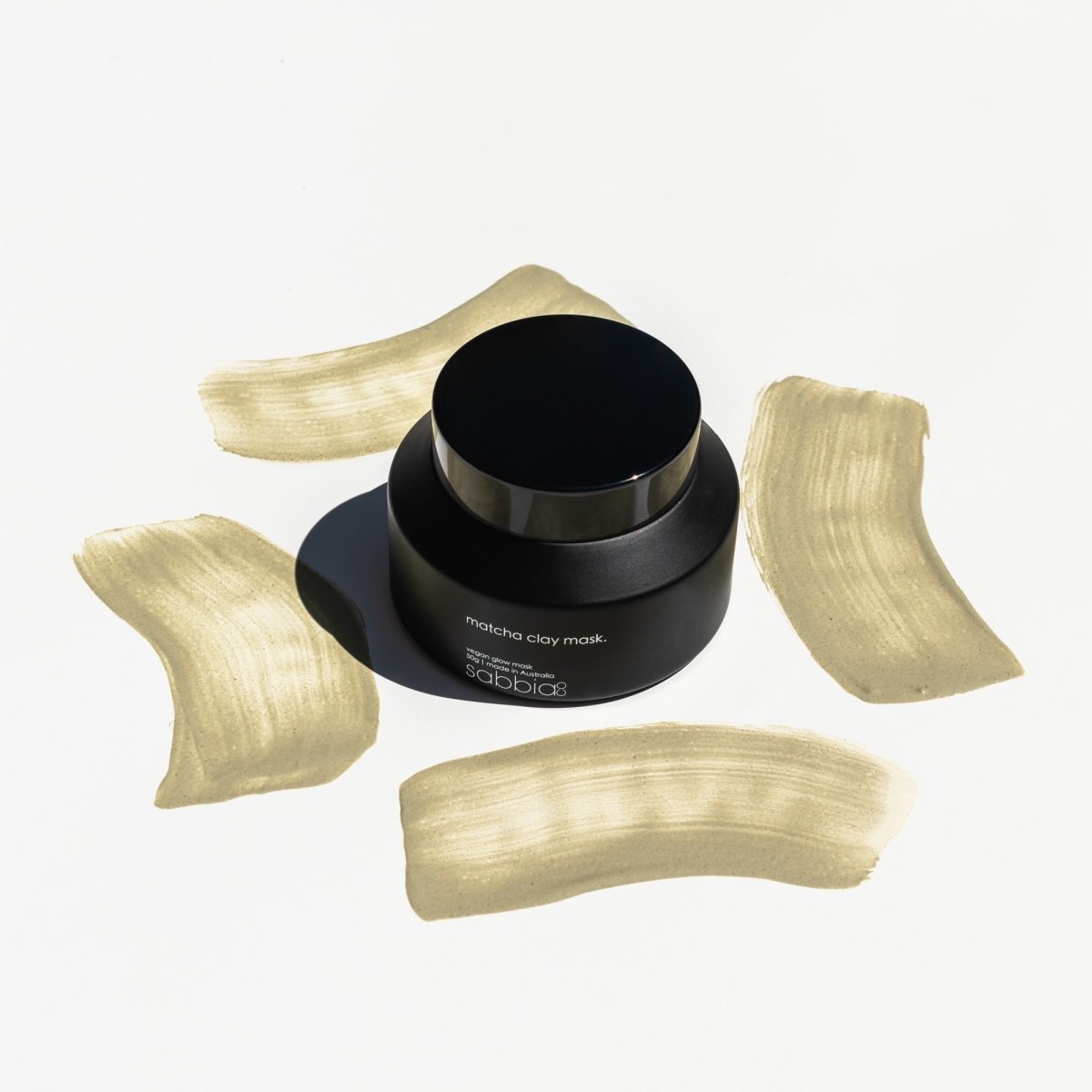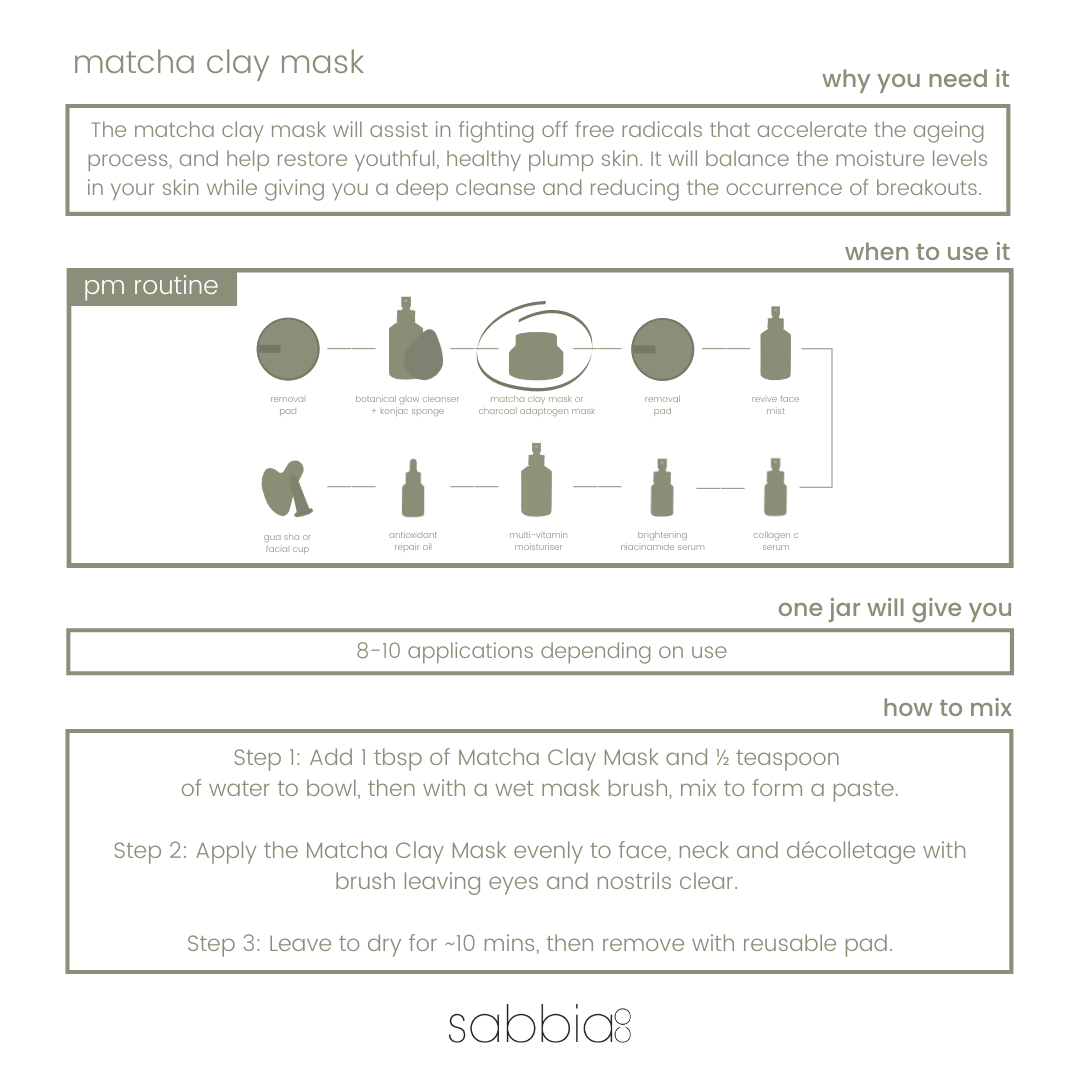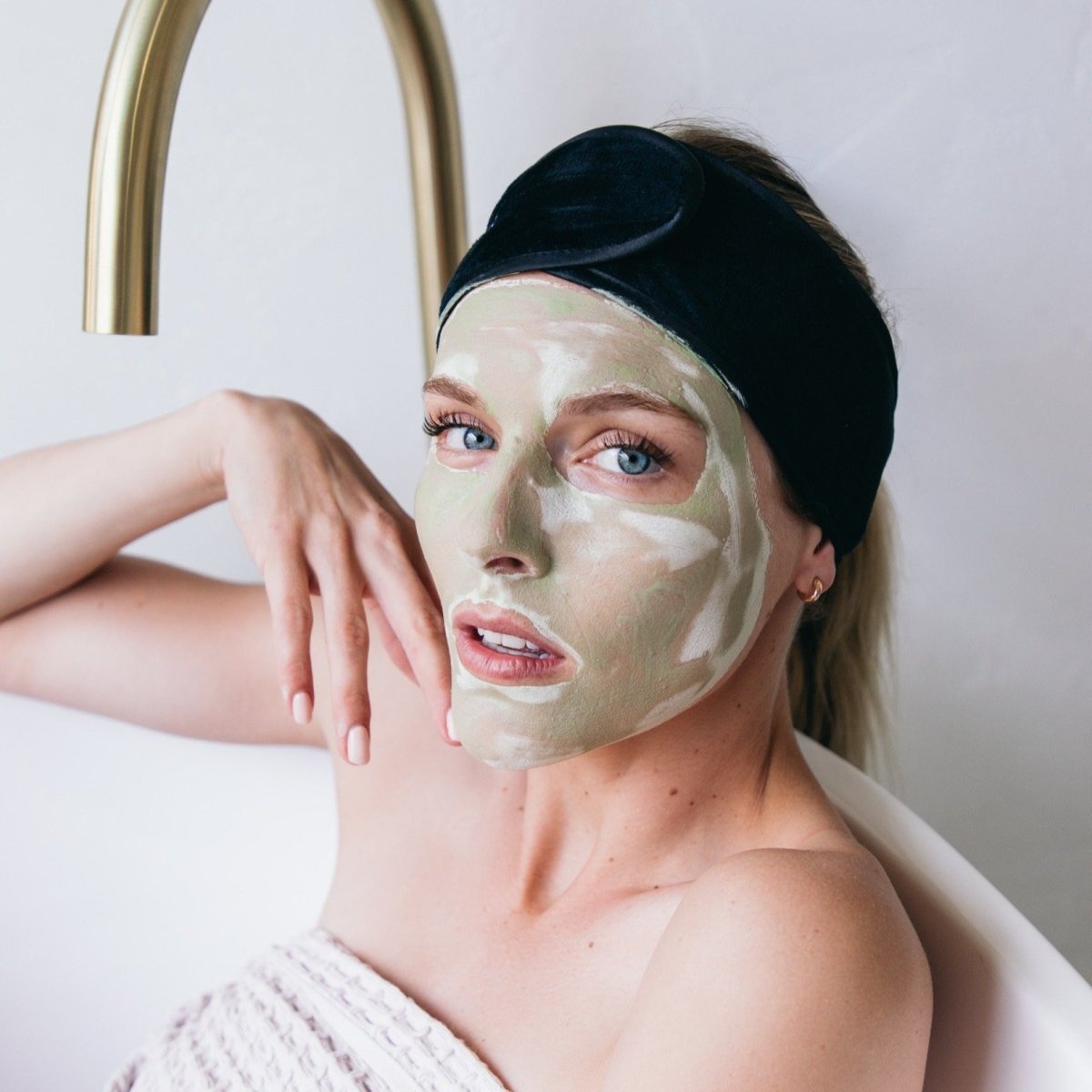 must have kit | matcha
$55.00
Regular price
$64.00
off
Description
The must have kit is your must-have skin kit.
Suitable for all skin types, Sabbia Co's face it face kit has a unique set of plant-based cleansing and skin-loving tools. This luxe kit will rejuvenate your skin while reducing blemishes, breakouts, oily skin, and remove makeup with just WATER! + Our incredible Matcha Clay Mask to detoxify, revitalise and banish problematic skin. 
** cannot be purchased with a discount code as it is already discounted.
How To
Before using your tools make sure you pop the reusable tools (makeup pad, cotton pad, and headband) in the washing machine like you would with new undies. Then soak your Konjac sponge in hot water to disinfect it and allow it to expand.  

Step 1: Use Cotton Headband to pull hair away from the face.
Step 2: Soak Reusable Makeup Removal Pad in water and remove makeup.
Step 3: Soak Charcoal Konjac Sponge in water and cleanse/gently exfoliate. This product can be used with just water or add your cleanser for a double cleanse.
Step 4: Apply toner or cleanser to Reusable Cotton Pad and cleanse/tone.
Step 5: Apply face mask or treatment with Face Brush. 
Step 6: Use your clay mask 2-3 times a week depending on desired results. Mix a small amount of mask powder with water to form a paste. Ratio tips: 1 tablespoon powder with ½ teaspoon water.    
Step 7: Apply mask evenly with application brush leaving eyes and nostrils clear.     
Step 8: Relax for 5-10 minutes as the mask begins to dry. Any excess clay can be used on the neck and décolletage. Step 9: Rinse off with water and moisturise as usual.


Learn more about layering skincare here.
Care / Ingredients
Go to individual product listings to see the full ingredient list and description.
Pregnancy / Breastfeeding Info
Safe and effective levels of high-performing ingredients that assist with pregnancy breakouts and hydration loss.
See individual product for more information.
Increase your results with:
must have kit | matcha
$55.00 USD
Regular price
$64.00 USD
FAQ
product questions
If you have senstive skin, this is the mask for you. The matcha clay mask is extremely soothing. It calm your skin, reducising redness and irration. Leaving your skin feeling hydrated.
How will this help my skin?
This kit provides you with a simple and effective routine to cleanse, exfoliate, hydrate and soothe your skin.
How can I refill / recycle this product?
Shipping
Fast shipping
Daily 2pm dispatch MON - THURS.
+ local pickup MON-THURS
Order tracking
Once your order has been shipped you will recieve your tracking #.
Get in touch
If you have a question please email sabbiasquad@sabbiaco.com
Where does it fit in my routine?
In the AM
At Sabbia Co we personally do a water cleanse as soon as we wake, then follow with Collagen C Serum (plus an extra pump for under those sleepy eyes!). Then after exercise use the cleanser with konjac sponge followed by our AM skincare (mist, serum, moisturiser, oil, SPF and BB cream).
In the PM
First cleanse with makeup pad/cloth and water, followed buy konjac sponge and cleanser. Once the skin is cleansed you can follow with PM skincare (mask,mist, serum, moisturiser, oil and facial tools).
* We recommend masking 2-3 times a week. Always apply your mask to cleansed and exfoliated skin (mask after cleanser/konjac sponge and before applying skincare). 
Beautiful self care ritual for radiant skin!
Loved that it came with everything you need for a beautiful ritual. My skin felt so good after.
Love it
Love how my face feels after I have use the mask and the make up remover pads are amazing. My husband has also got into Mask Sunday's as well.
LOVE THE CLAY MASK
I absolutely love the clay mask, my skin feels so clean afterwards! The pads are super good! The only downfall is my brush came so creased that now its hard to apply the mask!
Hi Sophie,
I'm sorry to hear your brush got bent in transit. Can you please email us at info@sabbiaco.com with your order number and we can arrange for a replacement to be sent out asap.
I love it!
I couldn't believe how easily it removes my makeup, and my skin feels great. Plus the reusable pads are so much more enjoyable than using a gel cleanser. So happy! Love the mask too
where has this been my whole life
Quite easily the best skin care pack I've gotten, so easy to use and my face is so clear!! The reasonable pad had me sooo impressed the first time I used it to remove the mask, I'm lost for words!